I started this week doing the quintessential New England activity. A friend came over and taught me how to make Concord grape jelly. I live next door to the town of Concord, where that variety of grape was invented and so named, but, this is the first time I've ever made jelly, or canned anything! It's now cranberry season and I have a basket of local pears on my kitchen counter. I'm thinking that will be a good combination. Have you canned anything this week?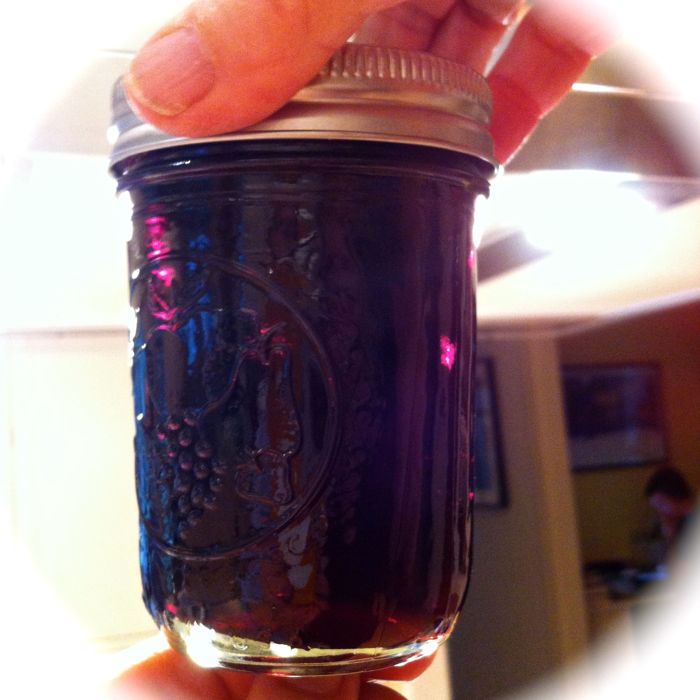 I bought a huge 48 star flag at a country auction. After washing and airing it out, I hung it in the the hallway. It will remain there long after this drawn-out election season is over.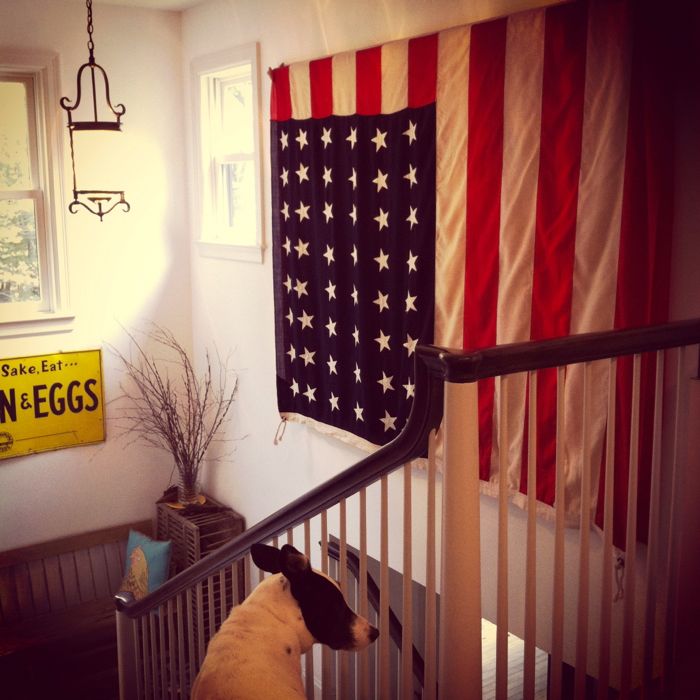 We were invited to a neighbor's annual cider pressing and pig roast. We drank his homemade hard cider and ate and ate. I brought popovers. I baked them in a sunflower patterned muffin tin. Look how charming they came out!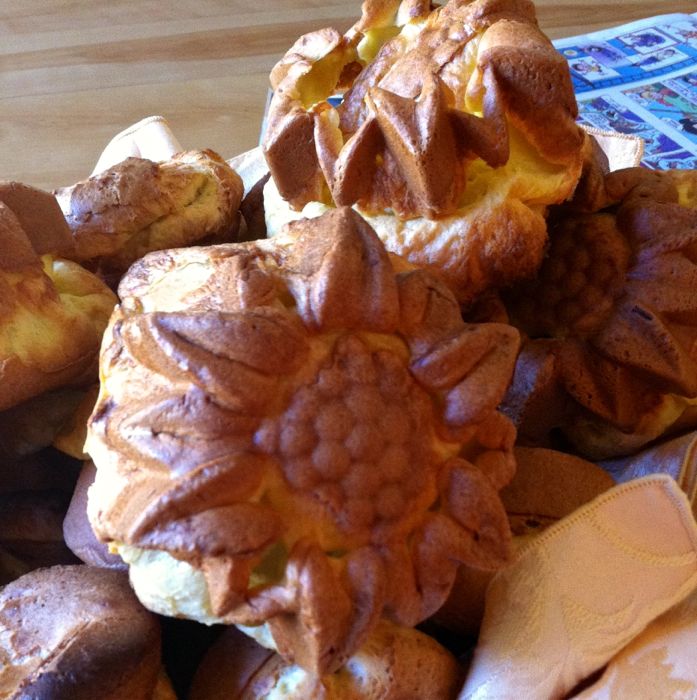 The Gems finished their pumpkin.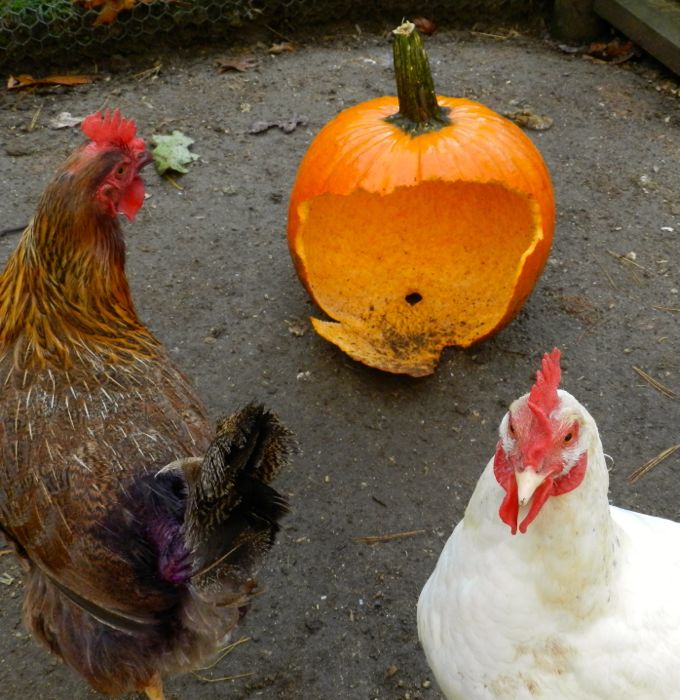 Buffy rebounded from her last health crisis. She's behaving like her old self and she's part of the flock. But I notice her having difficulty getting up on the roost at night. I think that this will be her last winter. Of course, I've said that before and she's proved me wrong. Meanwhile, Betsy is molting. Her tail is gone. New feathers are erupting on her neck. She's feeling quite sorry for herself.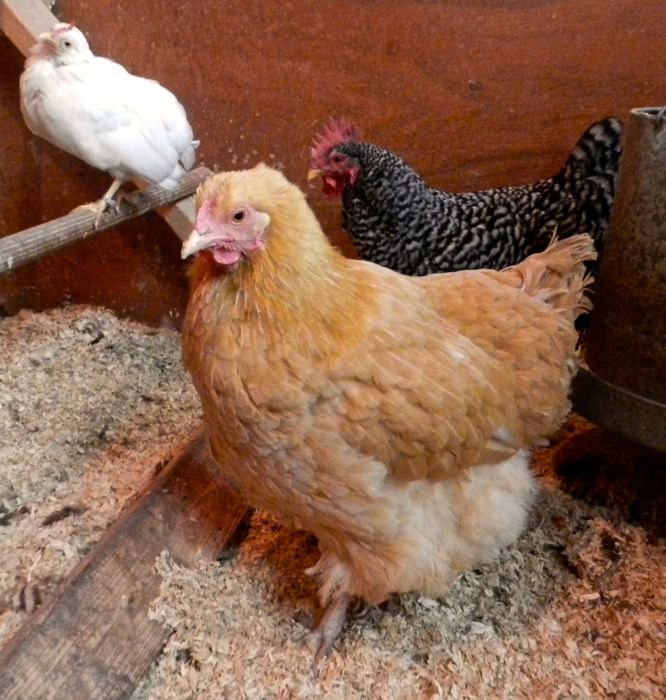 The weather was glorious. Stepping outside was like stepping into a gem-studded kaleidoscope.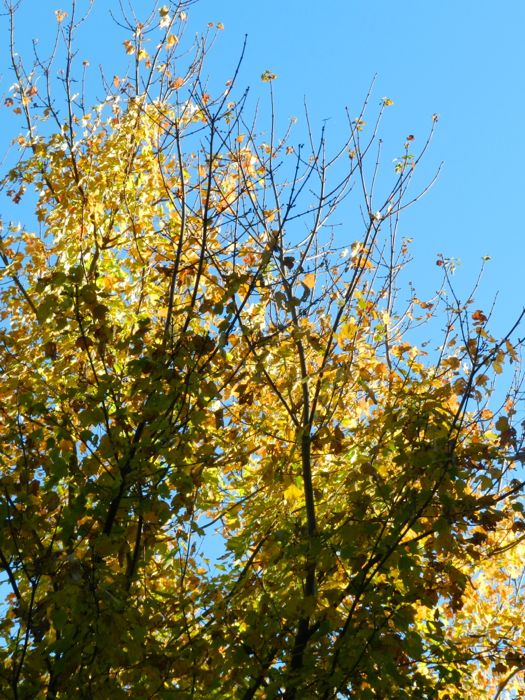 At the end of the week the weather took a turn towards winter. Freezing temperatures were predicted for Friday night. I harvested the last of the green beans and gave the vines to the goats and chickens. I brought in the lone, small zucchini and a few tiny peppers. The ground was white in the morning. The zinnias died.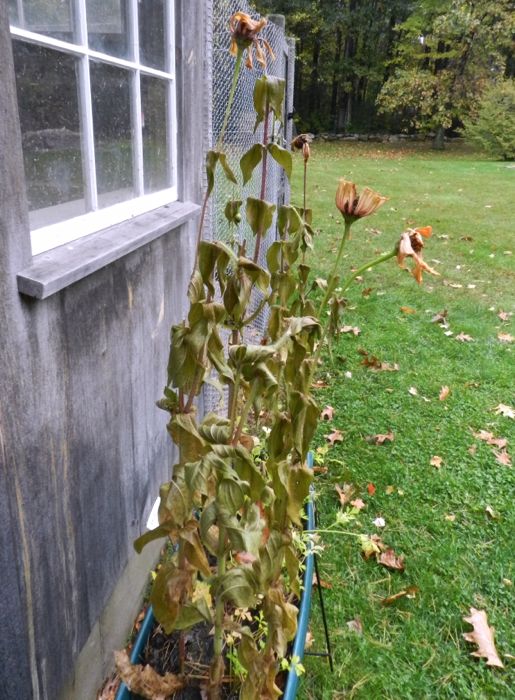 But a few raspberries remain.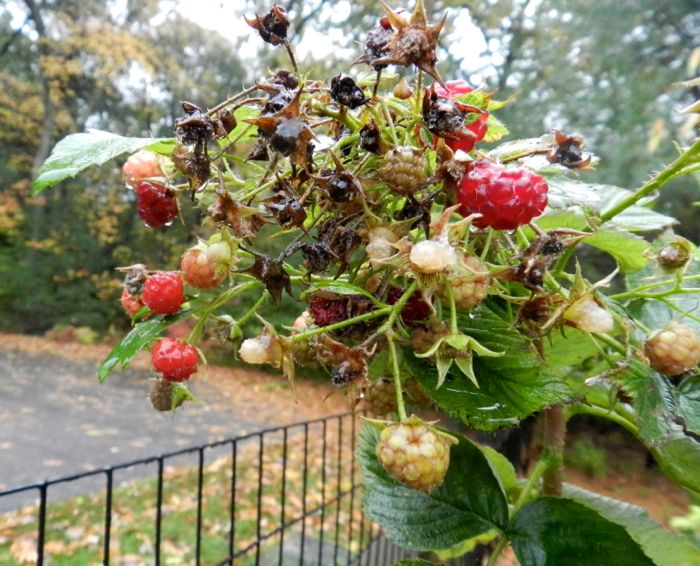 Today it has warmed up a tad. It's raining. This is the most dangerous time of year for chickens – much more so than when it is dry and freezing. They get wet and cold and that brings on respiratory disease. There's mud so they can't dust bathe (which is why I give mine a tub with sand and food-grade DE in their run.) Most of the hens are molting. Florence looks like a discarded feather duster. Here she is eating the green bean vines in the compost pile.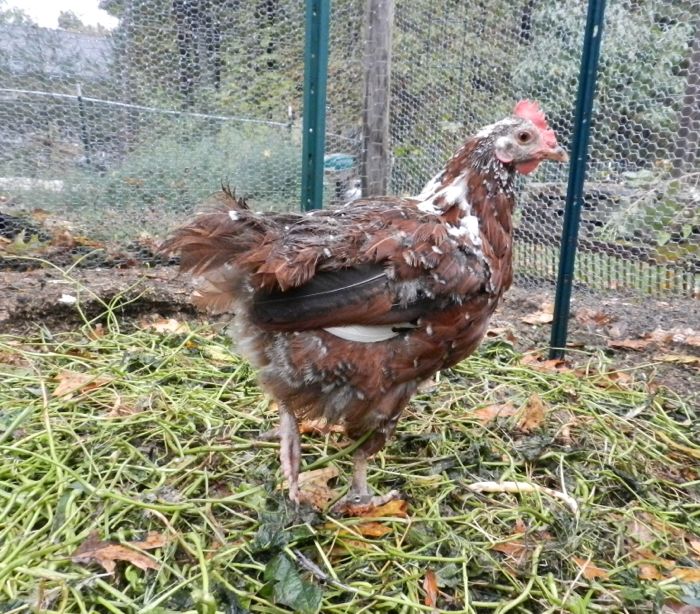 Not everyone is molting. Amber, the I never go broody Orpington, continues to lay!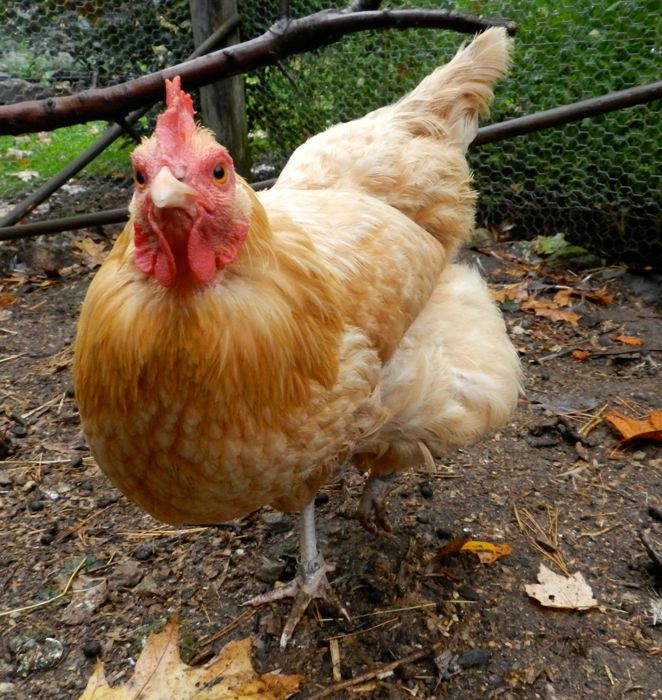 Candy is waiting out the weather. She's already wearing her thick fur coat. She knows that winter, her favorite season, is right around the corner.