I've lived in New England for over thirty years, and so I've seen the seasons come and go. I've seen the leaves change. I go through my days saying, "oh, pretty" and then moving along. Yet every October there's one day that stops me in my tracks. The beauty of it all can not be ignored. It is so gorgeous that it affects me physically, like a musical passage that goes straight from your ears into your core. Yesterday was one of those days.
The field across from my house doesn't have sharp, brilliant colors, but it does have light that comes in low and warm.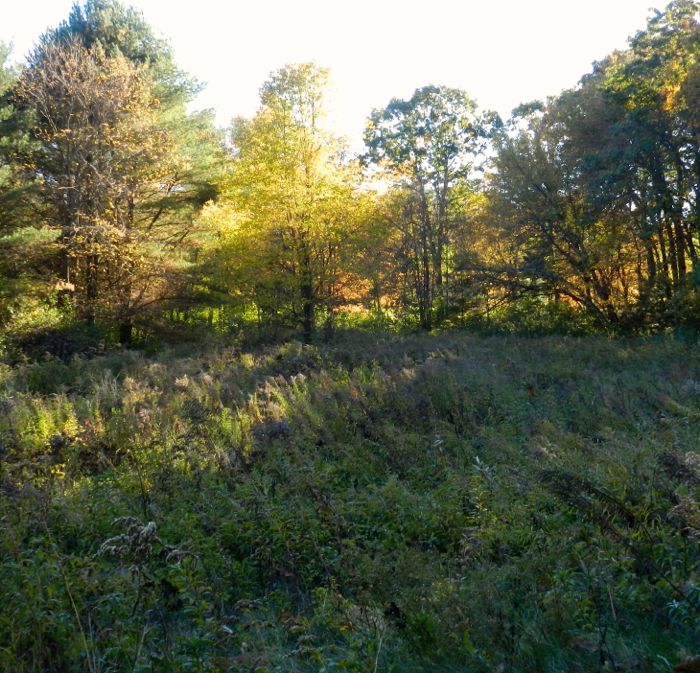 The path into the woods is lined with pine needles.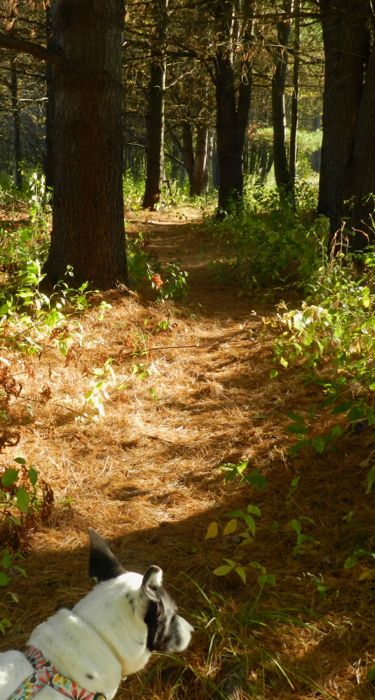 Further in the trail is carpeted with fallen leaves.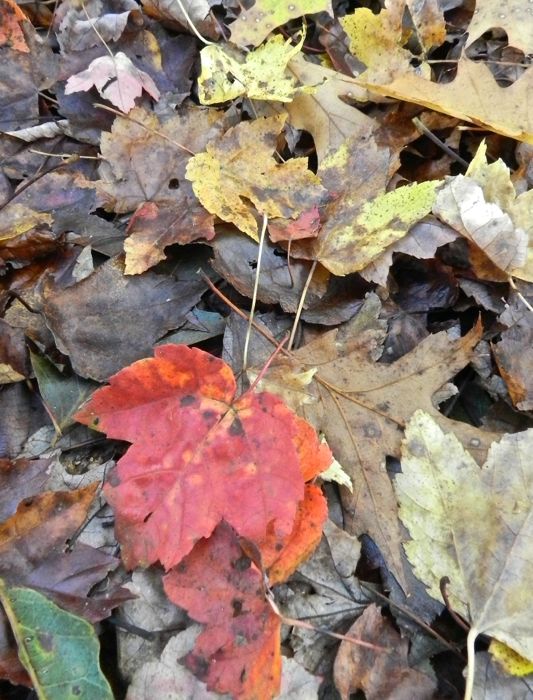 Look around at your feet and find moss and fungus.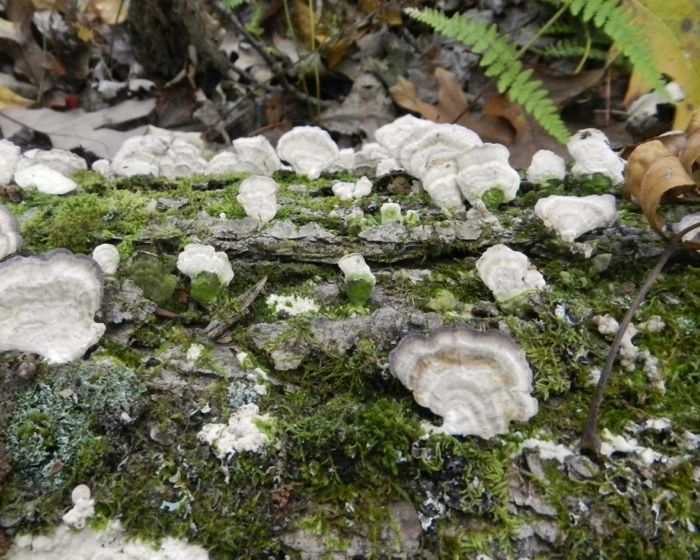 The woods glow in the afternoon light shining through the leaves, like stained glass.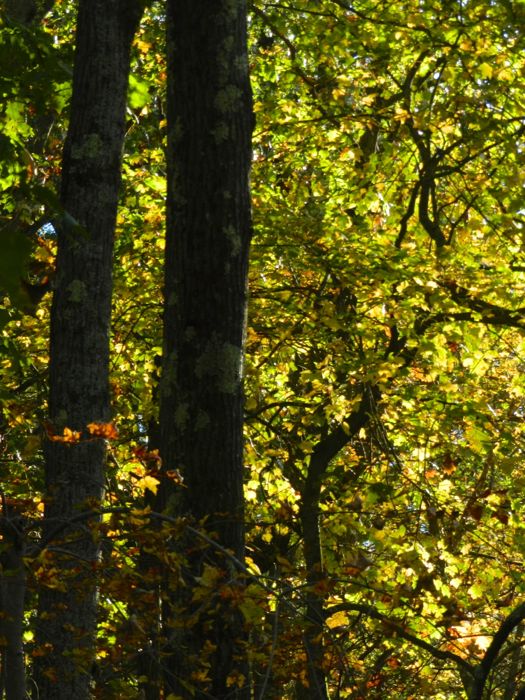 Look up.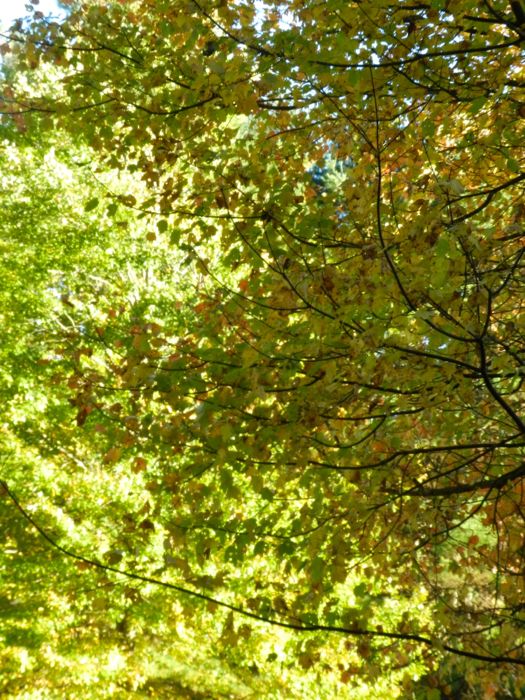 Not too long ago these woods were fields, with grazing animals. The trees are not that old, some fifty, some eighty years old. But a few pines have been here longer than that.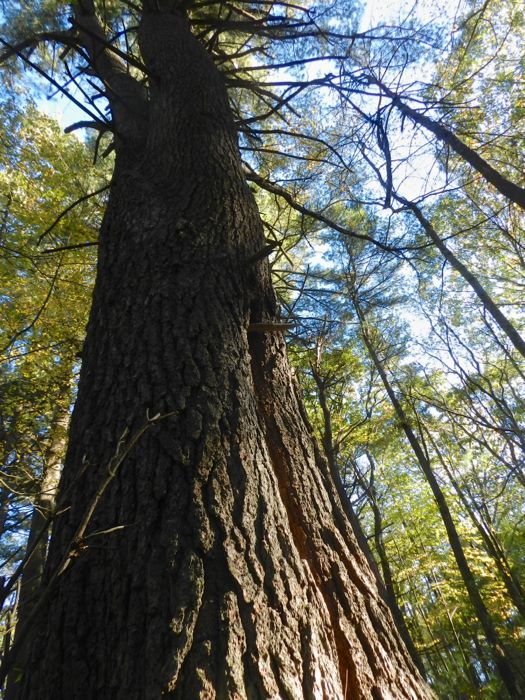 Walk out along the stone wall, a remnant of those farming days. Now ferns and wild grapes soften the edge of the field.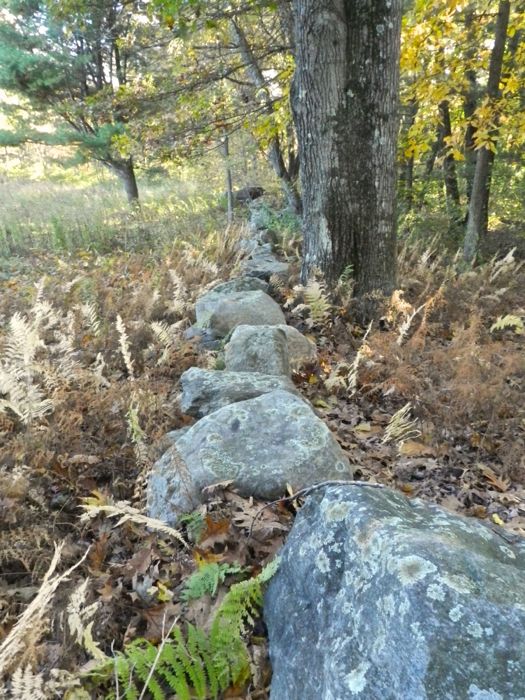 It was a short walk and we are back home.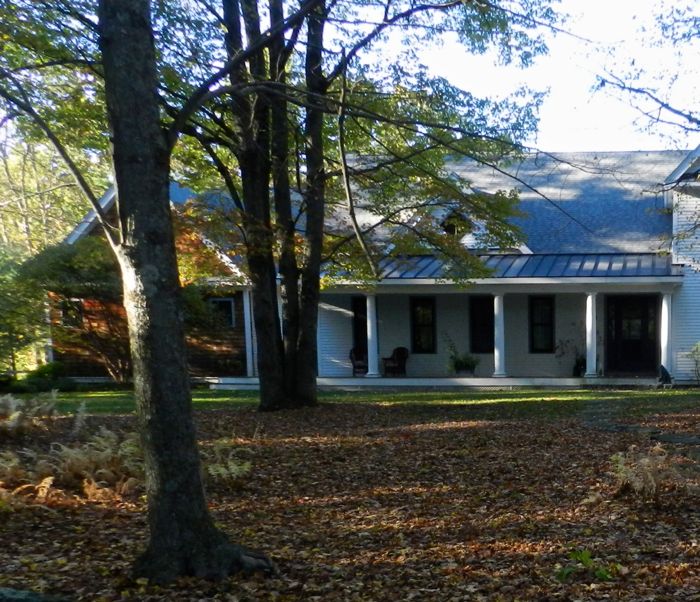 Today it is clouding up and the light isn't glowing through the leaves. The wind is blowing and a freeze is expected. This landscape is ephemeral. Still, it is lovely out. I'm going to declare today a "too beautiful to work" holiday and take the dogs  far into the woods all the way to the Hemlock Forest. When I come home I'll get down the box of winter gloves and scarves. We'll be needing those soon.