Lily sleeps in a crate. If let loose in the house, she paces to protect us from burglars, raccoons, distant trucks, falling branches and coyotes. No one gets any sleep. When Scooter was little, he slept in a crate, too. Then he told us that there was absolutely no way that he was going to continue to sleep in that box. Not that he wanted to be a watchdog; he wanted the cozy comfort of the couch by the fireplace.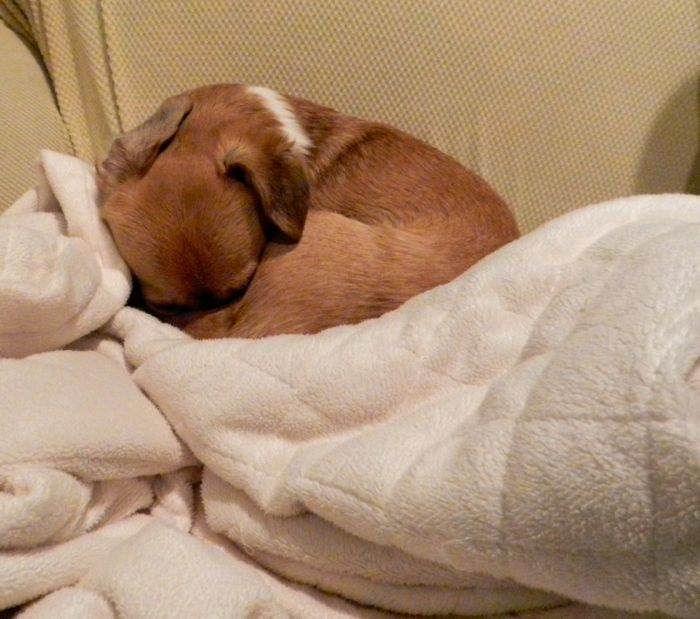 He sleeps through everyone waking up, having breakfast, and the boy catching the school bus. Lily goes outside and checks the perimeter of the property. Scooter sleeps.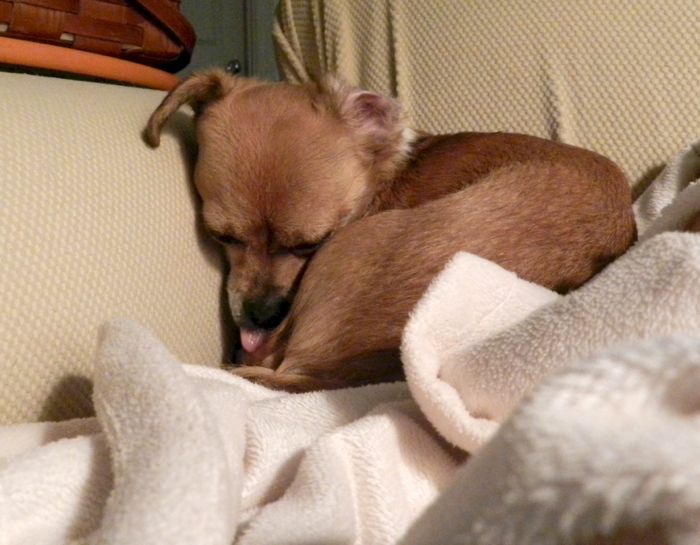 While I work at my desk, Lily watches out the window. She checks for UPS trucks, loose dogs, and hawks. Scooter comes upstairs. He doesn't check for anything.
Finally, he deigns to go outside. He pees. It's cold. His feet are wet.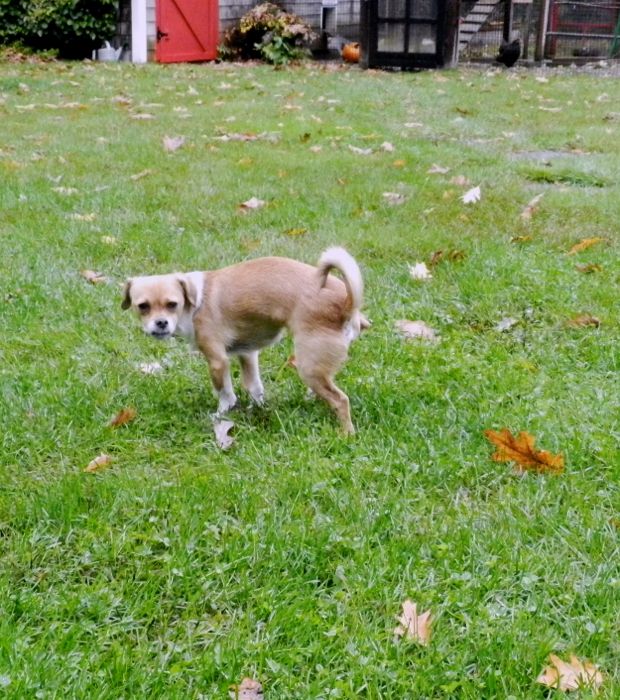 He comes back in. Scooter has a snack. He'd prefer steak but he gets kibble.
Scooter goes back to sleep. This time he is on the living room couch.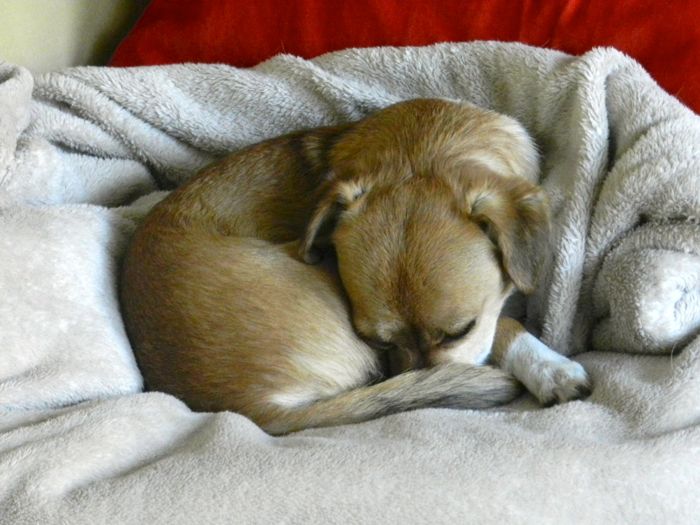 I take him for a walk. He struts. He prances. He hates his harness.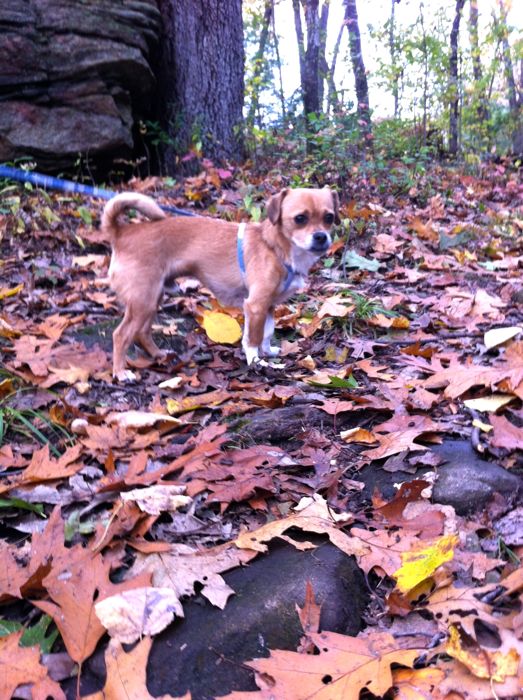 We come home and he goes back to sleep.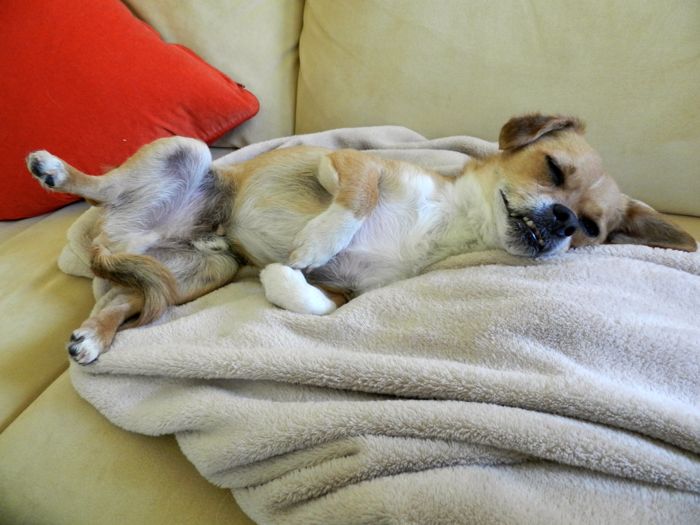 Sometimes in the afternoon, he gets the zoomies and the two dogs play. But if anyone should be on the couch watching television, he drops everything and plasters himself to their side.
Around eleven pm, when we are all either in bed or heading there, Scooter decides that we should be rolling his ball down the hall to chase. Play time! Lily ignores him. I ignore him. Scooter gives up. He makes a big scene of arranging his blanket just so. He goes to sleep. Goodnight, Scooter.