Last weekend I left my phone and my laptop at home. I didn't check FaceBook. I didn't blog. I unplugged and went to the fair. Although there's a midway and concerts at night, at its heart it's an old-fashioned agricultural fair. Indoors there are the displays of homemade foods which are just for looking at.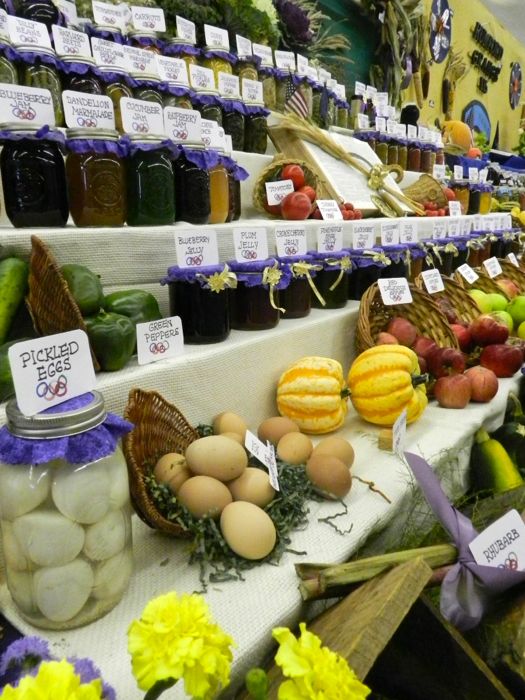 But outside there's plenty of food vendors. Steve's French Fries, made with Maine Potatoes (of course!) were possibly the best French fries that I have ever eaten.
My teenage son liked them so much, he went back for seconds. He also had a jumbo donut, pizza, ice cream and fried dough. It's fun eating your way around a fair with a teenage boy! I sought out the apple crisp made by the church ladies.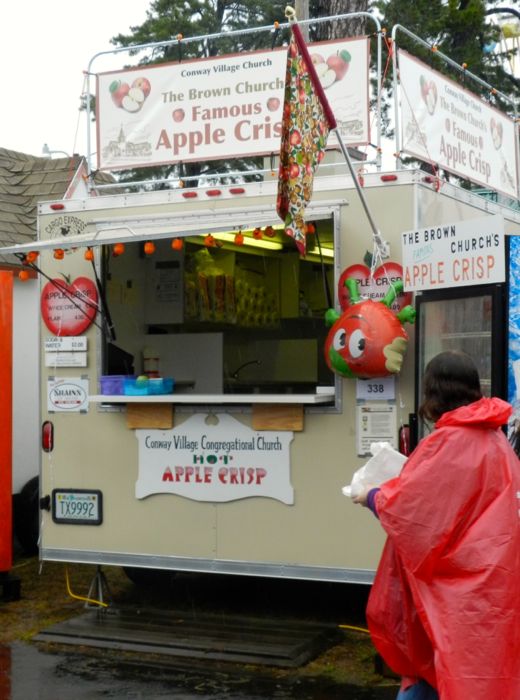 Four years ago at this fair I saw a stall with Nigerian Dwarf Dairy Goats. I fell in love. That's why I now have Pip and Caper. So, Steve was a little concerned when he saw me looking at these two cuties,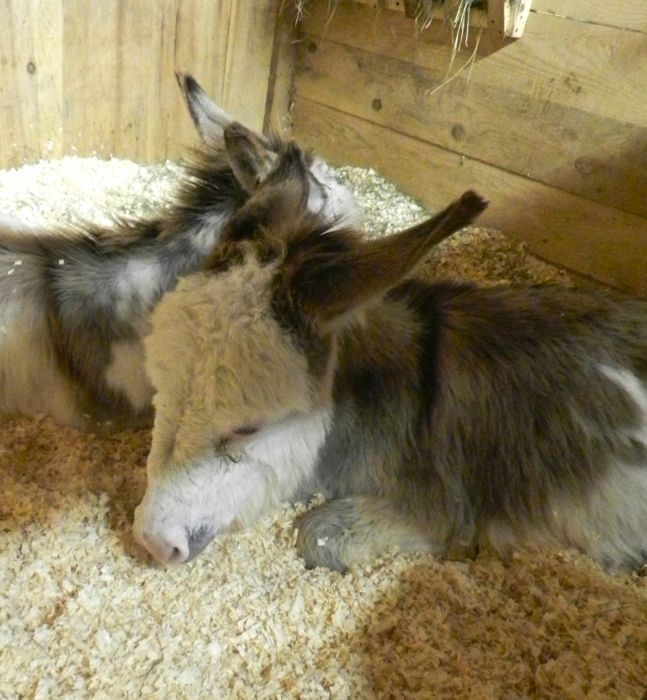 with this sign overhead.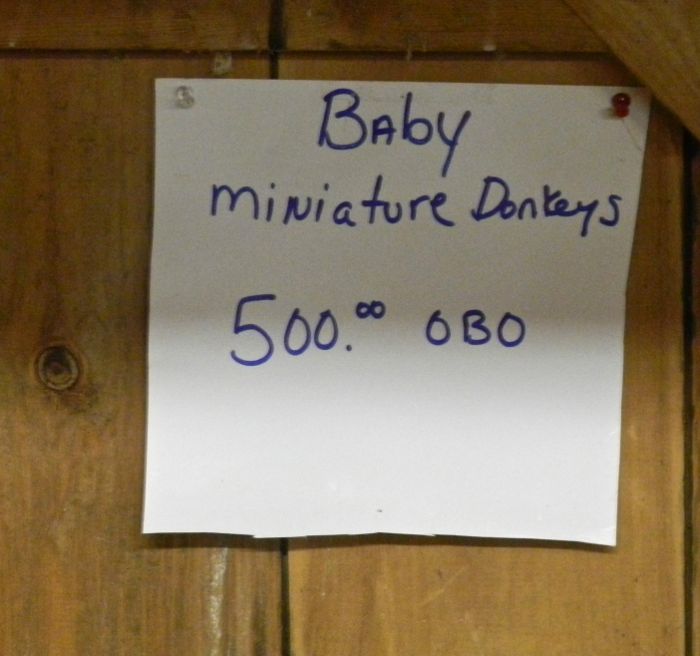 I did not make an offer. There were other animals to fall in love with. I've never been a cow person, but this girl's face made me melt.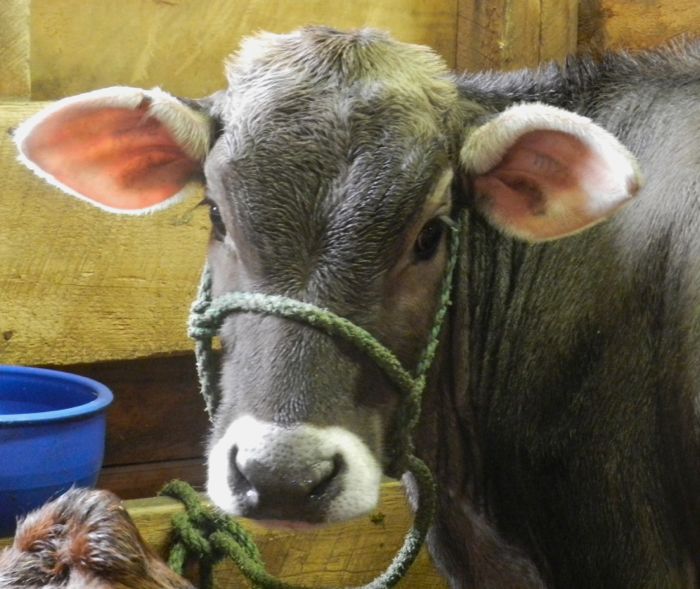 And this boy looks like he stepped out of a Star Wars movie.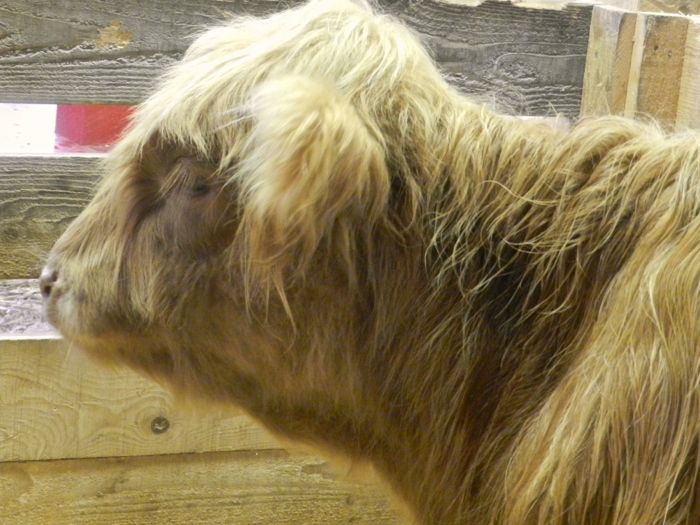 These rabbits are just as furry, but a lot smaller than the Scottish Highland cow. I didn't bring them home, either.
There were plenty of goats.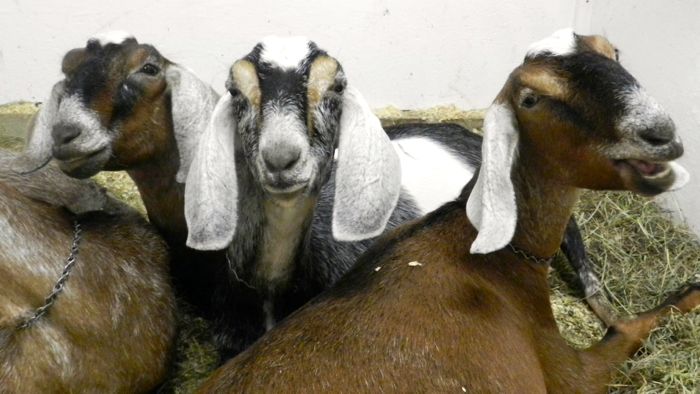 This photo shows why fairs are so essential. I was talking to the farmer (in the overalls) about bloat (and getting much good advice) when this family walked up. Perhaps this little girl will grow up to be a goat farmer one day.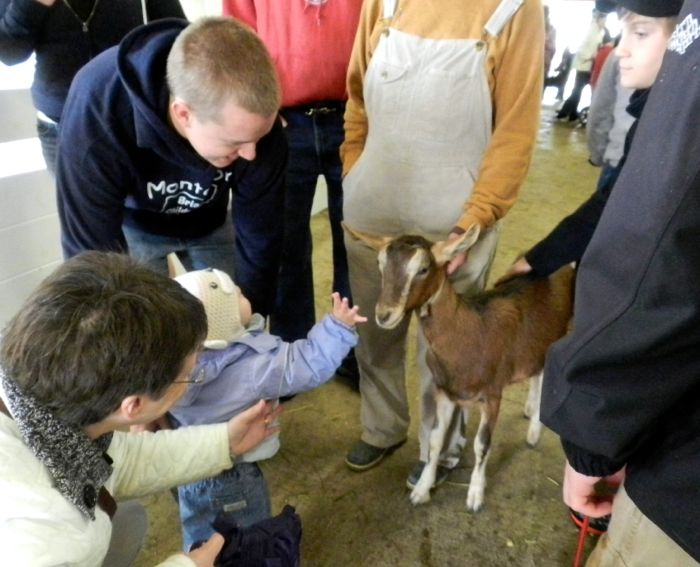 There were sheep to see.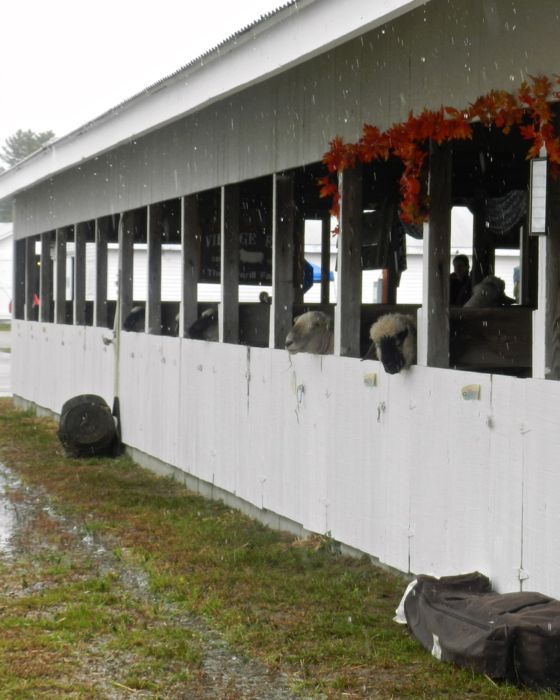 There were also pigs, oxen, alpacas, guinea pigs and chickens. The draft horses filled two barns.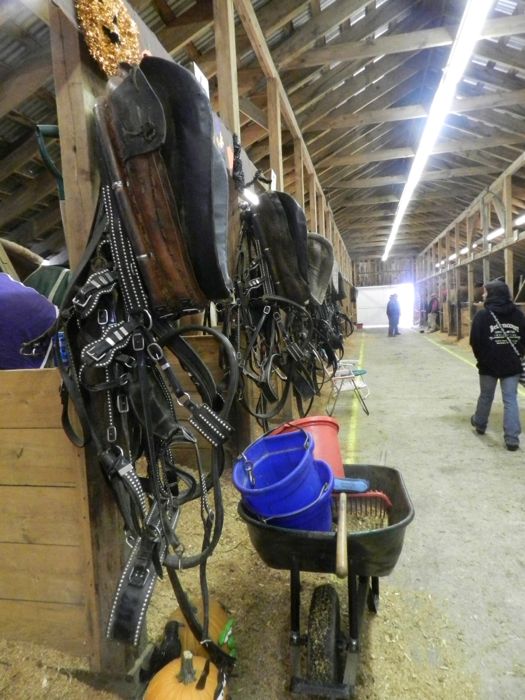 And when we finally couldn't eat anymore and we'd finished admiring all of the animals, this is what the drive home looked like.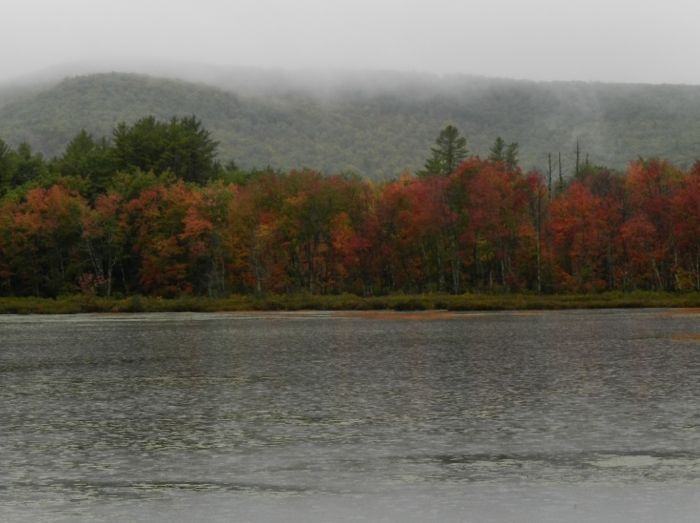 It was a fine weekend.