Buffy, who last week looked like a goner, recovered enough from whatever it is that ails her this time, to stand up and rejoin the flock.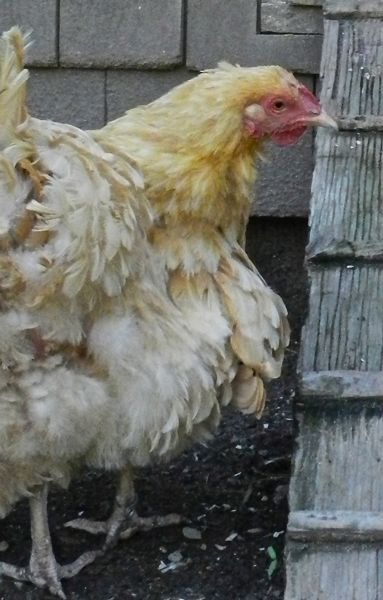 When a chicken gets sick it is often fatal. I strongly believe that in many cases euthanasia is a kindness. But, if the hen is not listless, if she is bright-eyed and avidly eating (not just treats but also pellets), then she's not suffering yet and I do what I can. In Buffy's case she got the Spa Treatment. She also got set down in a comfy pile of hay with food and water within reach.
I don't know what is going on inside of her, but my guess is that her digestive tract is compromised and that it's getting harder and harder for her to get the nutrients that she needs. She's old (6 1/2!) and doesn't have the vigor to forage, or even to eat as much as she should at the feeder. I'm honestly surprised that she is up and about.
Buffy gives new meaning to the term "Tough Old Hen."