Since everyone liked the last post, I have a few more photos to share.
One of the joys of walking through the barns at a county fair is seeing the pride that people take in their animals. We were there on the first day and so got to see people decorating the stalls.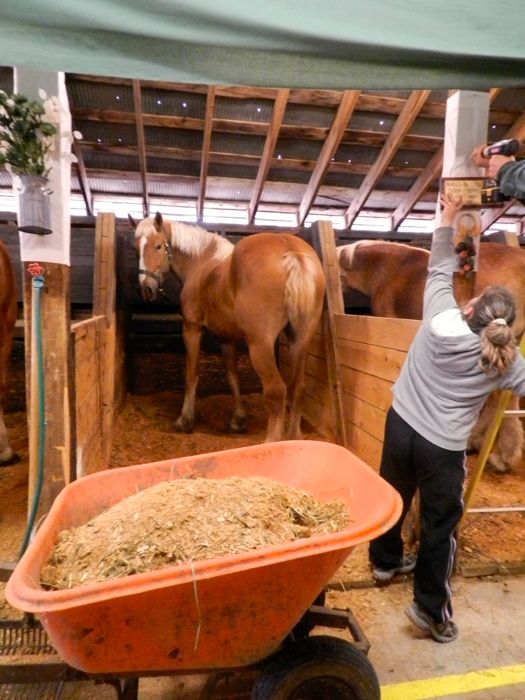 I'm always amazed at how the dairy cow's whites are so… white! This one is getting a clipping after her bath.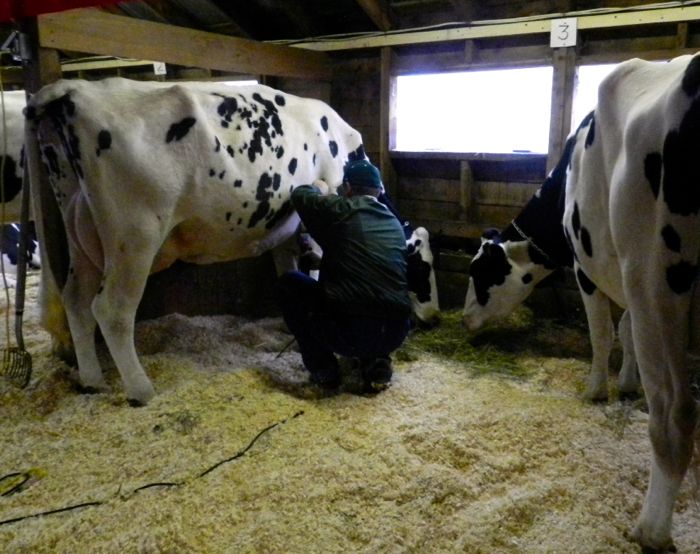 These are working farm animals. They arrive dirty. This ram didn't have a clean spot on his body.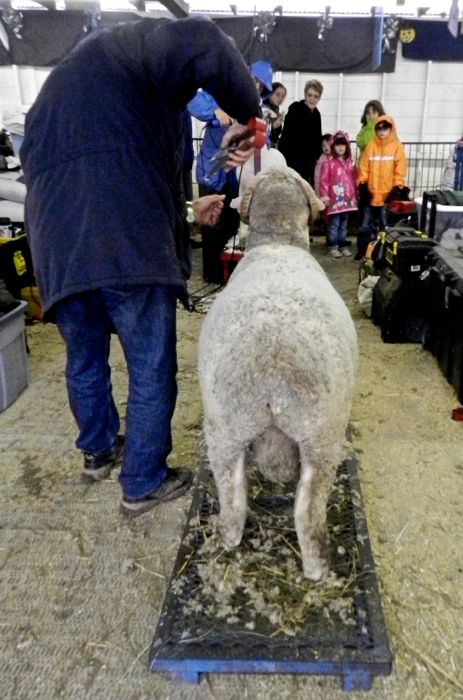 The bathing and clipping takes skill and patience.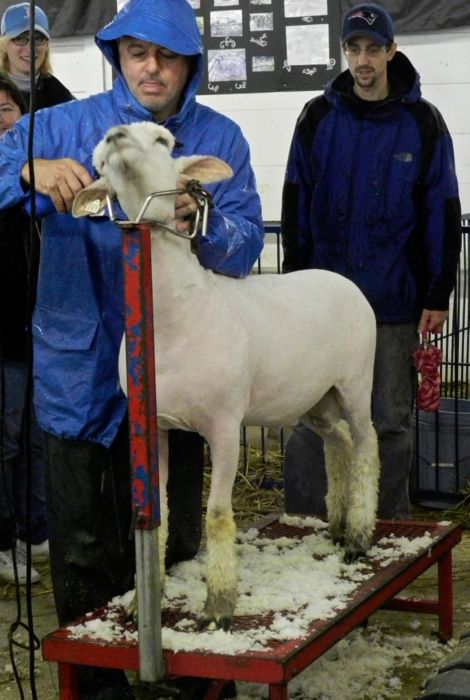 Once the work is done, the sheep wear protective coats.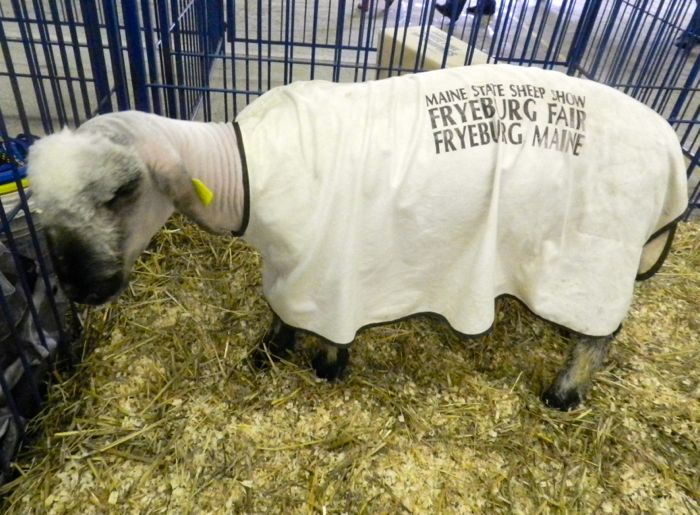 Some sheep have snazzier outfits than others!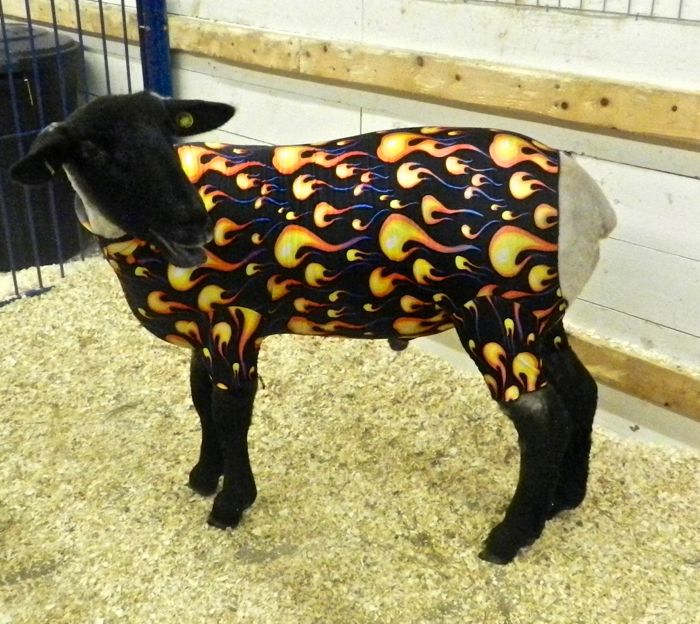 I've never seen a goat with a coat on. I've a feeling these girls are quite opinionated about the fashion they're willing to wear.  Simple silver collars are all that they will put up with need.