The heart of Hurricane Sandy is going to pass well south of here, in New Jersey, but it looks as if we'll have trouble enough from this storm. Predictions are for three days of rain and high winds. The trees are heavy with dying leaves and strong gusts will bring down a tangle of branches. Power outages are expected. Flooding is expected. We're not too worried here, inland from the coast. We've seen worse. But it's best to be prepared.
When the power goes out, the well can't pump water, and so we've filled the animal's waterers to the brims and have also filled the big tub.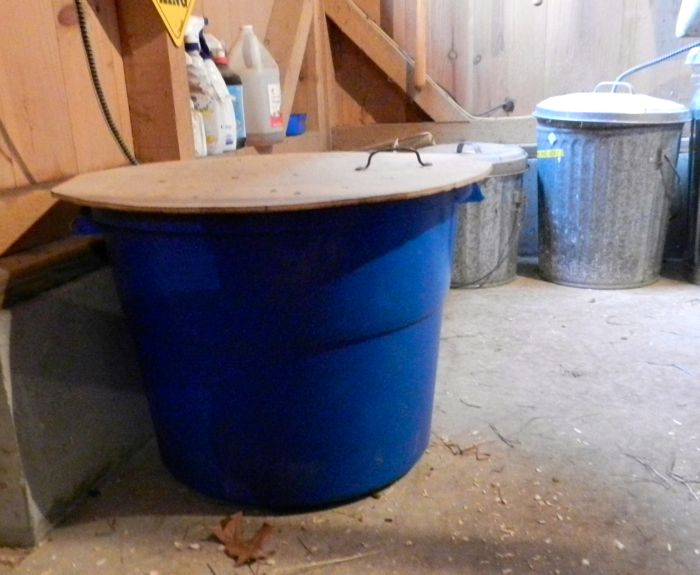 The goats hate getting wet and so will be in their stall. I've cleaned it and bedded it deeply with shavings. I'll keep them busy with hay. They'll likely look quite round by the time Sandy leaves the neighborhood mid-week.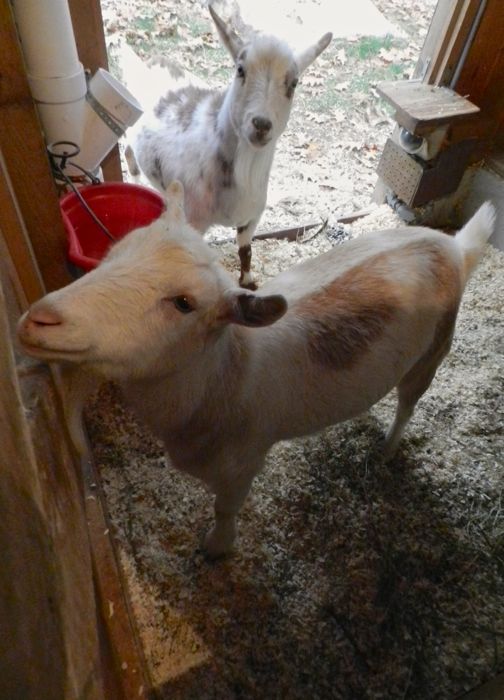 Candy has been given a flake of fresh hay to burrow in and we'll cover her hutch with a tarp to keep out the blowing rain.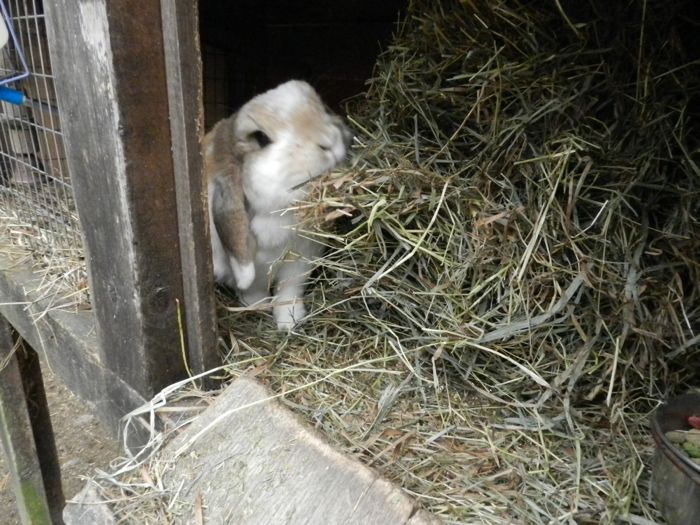 The hens will be inside. I've cleaned the coops and put down fresh shavings. I don't think there will be any dry dirt outside for quite some time and so I've filled the purple tubs with sand and DE for dust baths. I've also given them a new pumpkin to keep them amused.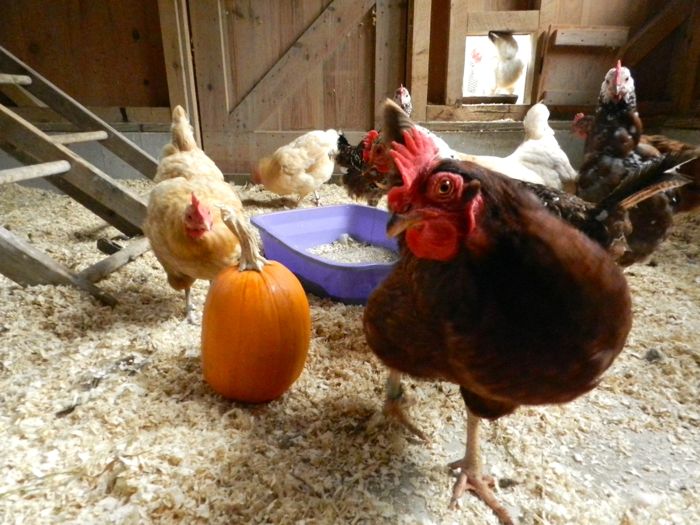 Now, with the barn chores done, I have a few things to do inside of the house while we still have power. I'll do laundry. I'm going to fill up zip bags with water and put them in the freezer. Freezers stay colder during power outages when full. Also, the bags can be defrosted and the water used if necessary. I'm going to get the flashlights and candles out. Hopefully, they won't be needed.
Steve is busy doing IT stuff. I'm not exactly sure what, but it includes backing up the computers and other important things.
Then we'll settle in and watch the rain come down. Stay safe and dry, everyone!