IT Guy Steve has added local wind speed to the cams. (For those new to this site, we are about 30 miles west of Boston.) Right now it's quiet, only a few miles per hour. But, tomorrow things will pick up and we'll see gusts up to 50 MPH (at least that's the current prediction.) At the end of this storm all of the leaves will be down, but hopefully, around here, not much more than that.
Still, we're being warned about fallen trees and widespread power outages. We'll be staying home, inside. To prepare I made Hurricane Sandy Pie.
This is made with my good butter crust, filled with local Cortland apples and brown sugar, and topped with a butter/oat/crystalized ginger/pecan/cinnamon/flour topping. Oh, and a sprinkling of maple sugar. (No recipes, I just  throw it together.)
No refrigeration required, so when the power goes out, this will be on the counter, ready to eat.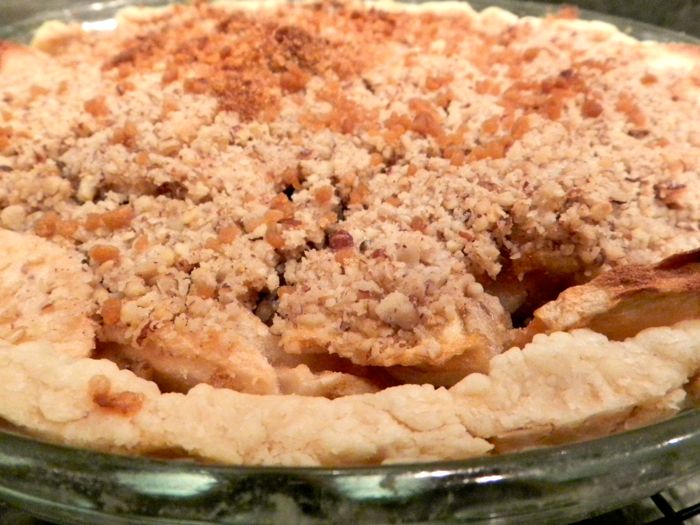 There's just one problem. I made it today. We still have power. But, the guys in the house want to eat it now. I think I'll go join them.  Which means that I'll have to make another Hurricane Sandy Pie tomorrow. Hope the power stays on long enough for me to bake that one!