I was in a pet store the other day and saw holiday collars for dogs. Let's call them "neck tutus." They were sparkly and silly and happy. I never dress up my dogs (Scooter hates wearing even the lightest weight collar) but I am embarrassed to say that I thought, I'll put these on the goats!  However, I couldn't bring myself to spend money on something so frivolous and which was sure not to be worn more than a few moments before all chaos broke out, so I left the store without them.
But, I couldn't get the collars out of my mind and so for the price of a bit of elastic and ribbon on sale, I made neck tutus for the goats. Sorry, boys.
This is what Pip thought of it. I think that he's saying thppptttt!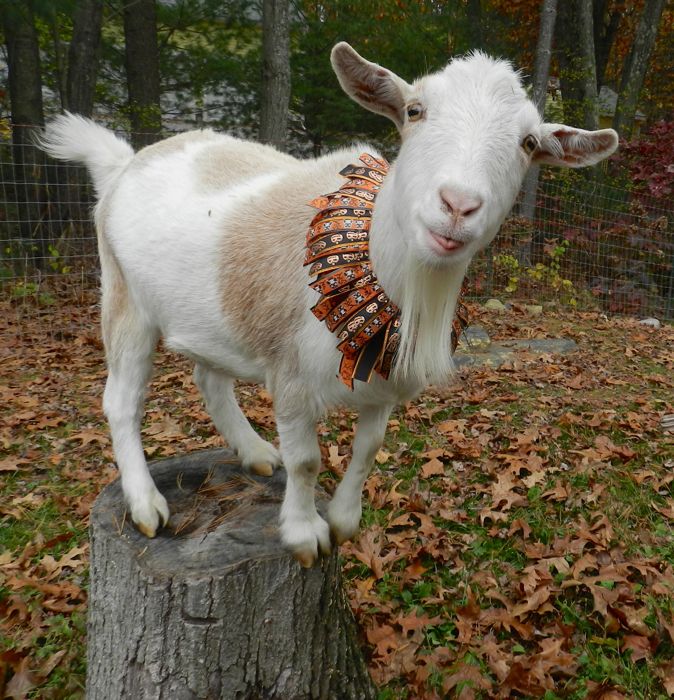 Of course, wearing decorative collars was yet another excuse for head butting.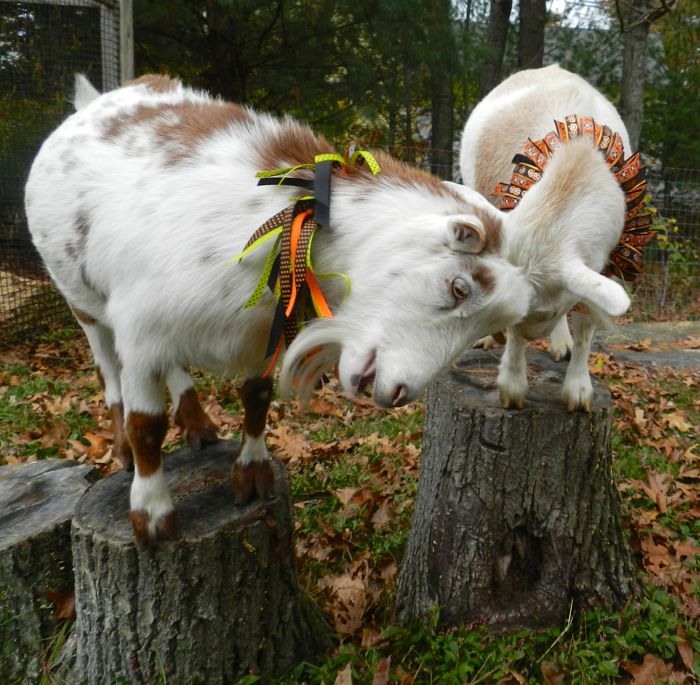 But it was all worth it (to me) for this one adorable moment.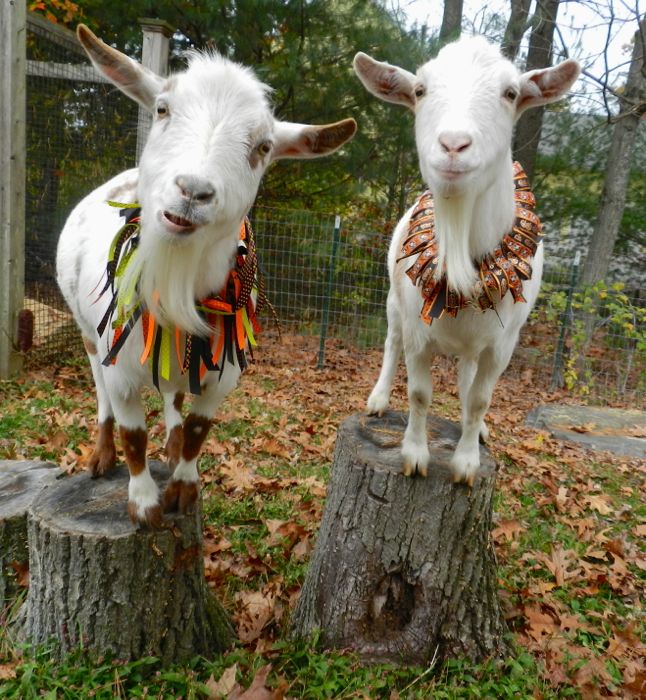 Just wait, goaties, for what I have in mind for our New Year's celebration!