Yesterday afternoon I saw a large white ball on the lawn. I asked Lily if she left her toy out. She said no, it's not mine.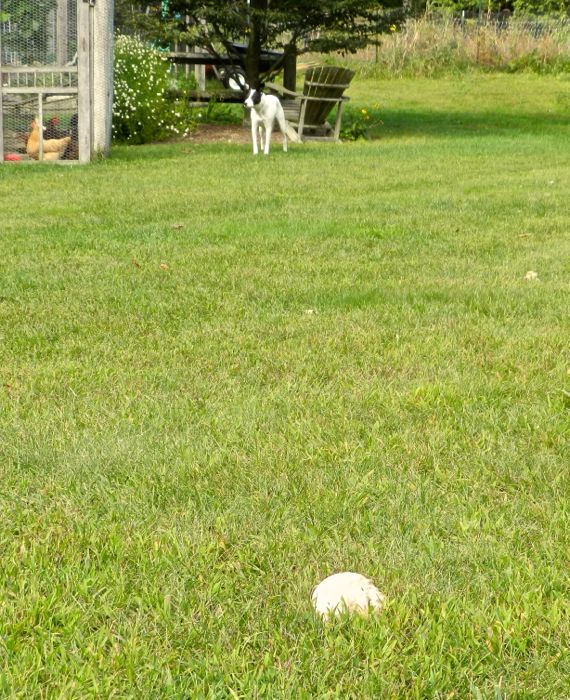 What could it be?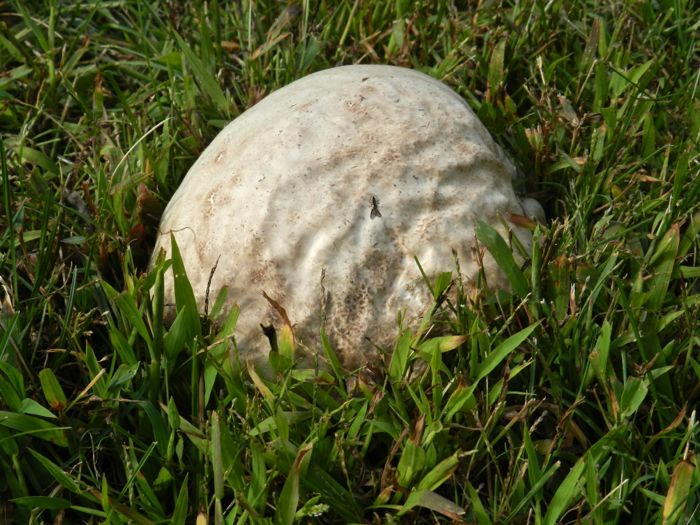 It's about ten inches across. It feels soft, and yet solid and light, like a marshmallow.
Its insides look like a marshmallow, too.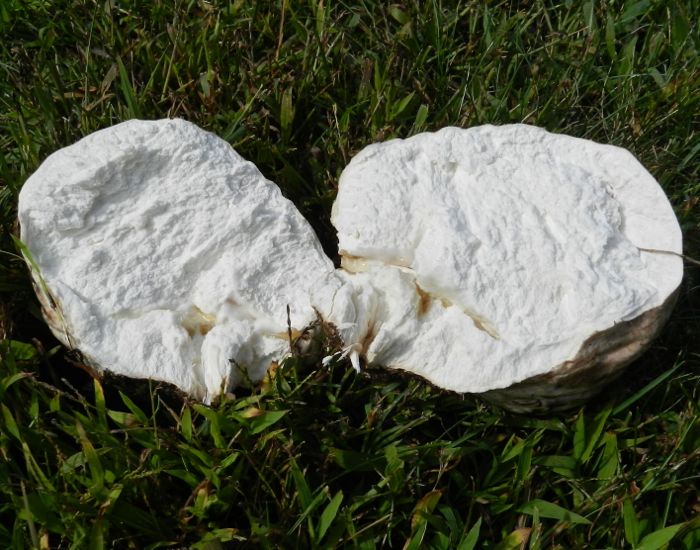 Can anyone identify this mushroom?