All summer I ignored the pumpkin patch. It is no surprise that it looks like this: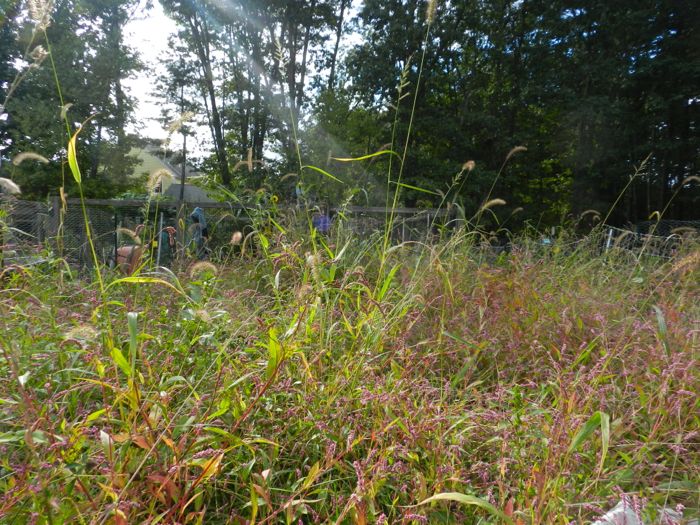 Some years my benevolent neglect yields a wheelbarrow full of pumpkins. Not this time.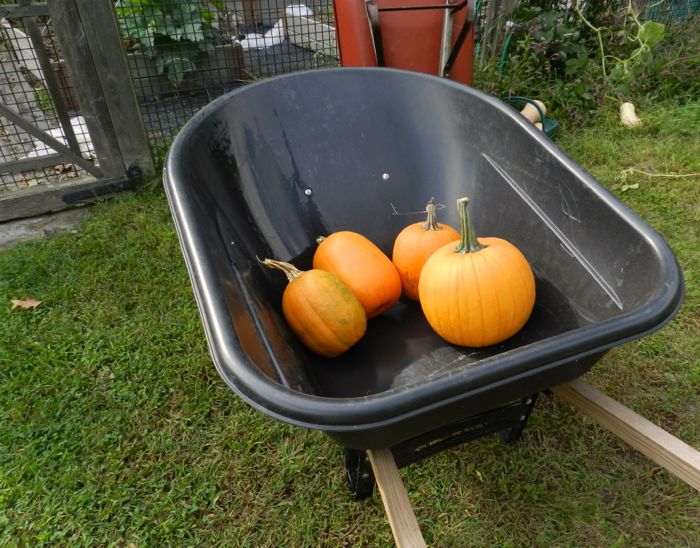 That is a pitifully small harvest. But it's enough to decorate the driveway.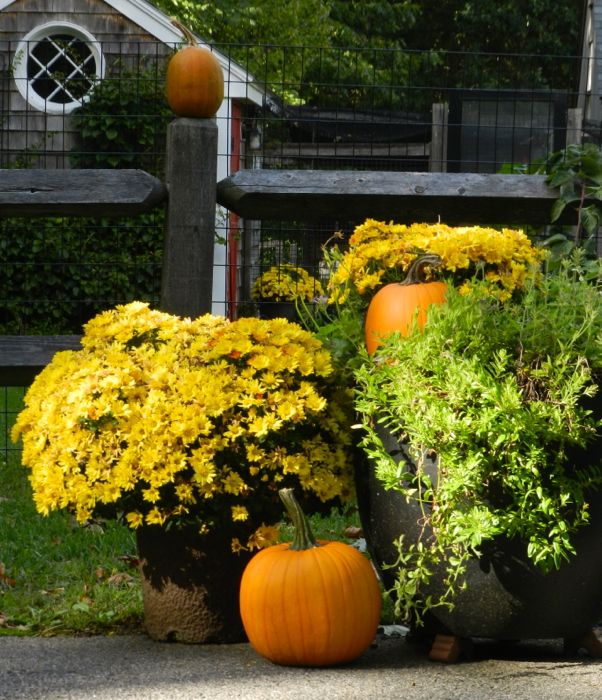 Perhaps if I'd cared for the pumpkin patch better I would have had a more bountiful crop. But then, I might have pulled up this weed: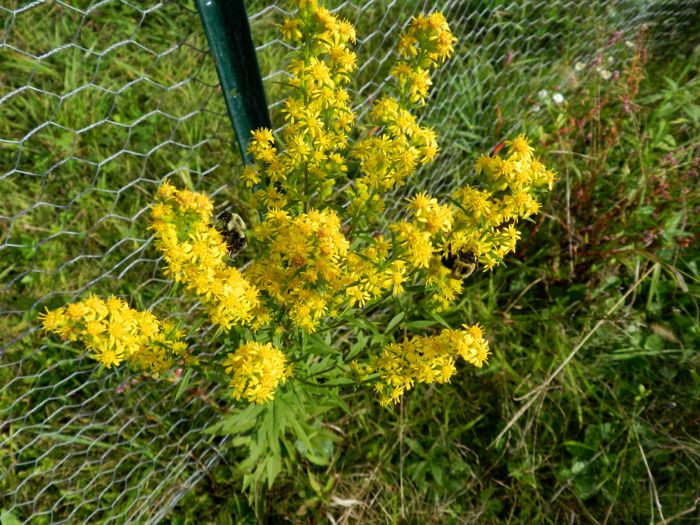 Instead of growing pumpkins, I'm farming bumblebees.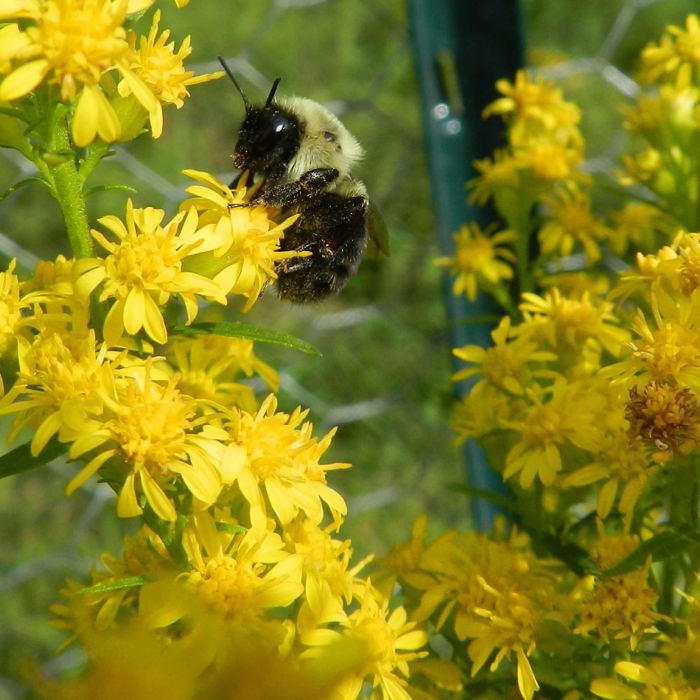 The pumpkin patch is back in the meadow, so it's easy to ignore the tangle of vegetation. However, I have flowers and herbs right next to the house that I do water and keep tidy. It took me only minutes to harvest those pumpkins, so I thought I'd take the time to deadhead the zinnias. I didn't. I think I'll rename my property Bumblebee Farm.