The meadow that I view from my office has gone to weed.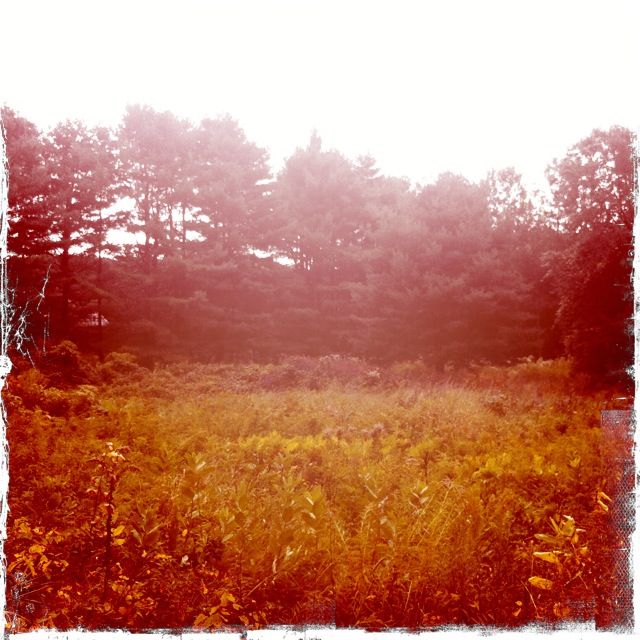 A conservation organization owns it, but no one has been by to caretake all summer. Invasive buckthorn is crowding in along the stonewalls, brambles are growing in what was once a hayfield, and golden rod and Joe Pye weed are taller than me.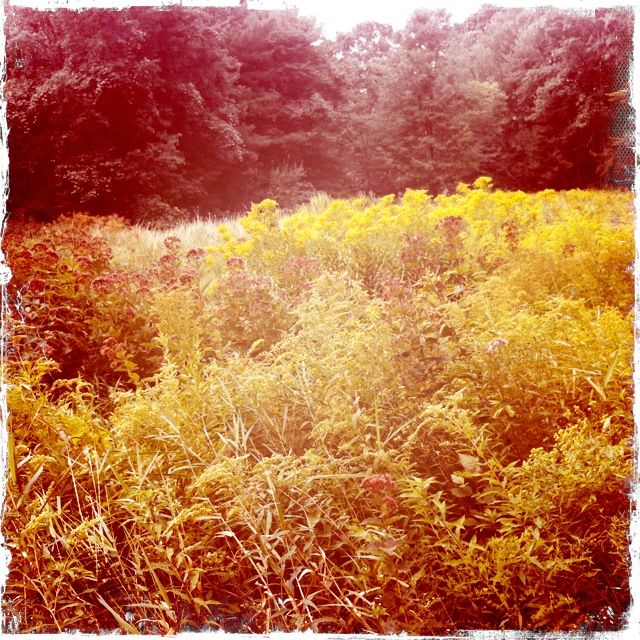 Across the street, in my backyard, the goats say that they are hungry. Only boring grass is left in their pasture. All of the good brambly, thorny, leafy things are gone.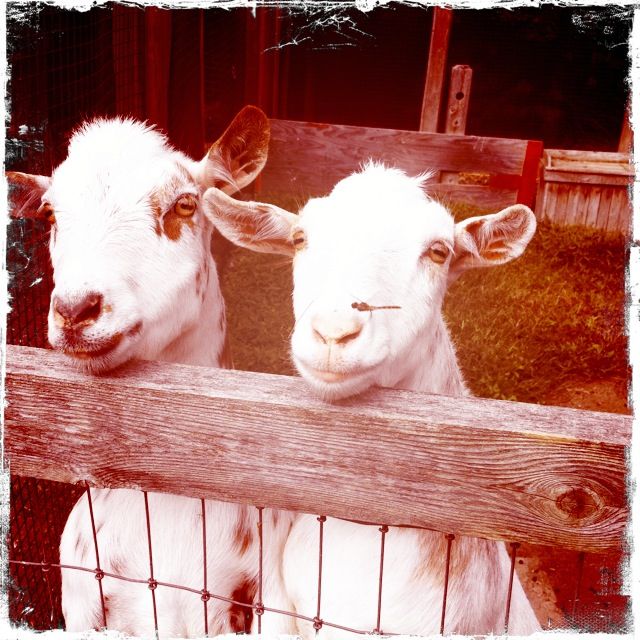 So, I cut and gather armloads of weeds and put them in the goats' manger.
My harvest doesn't make a dent in the meadow, but the boys are happy,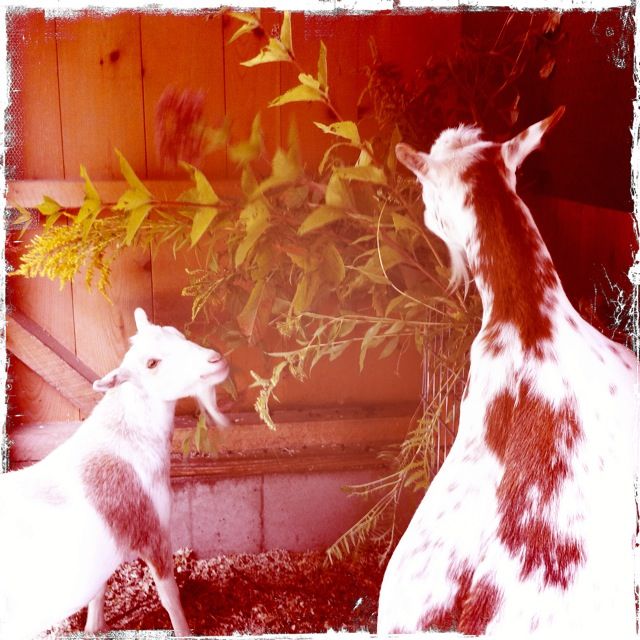 and that last hay bale in the barn will last a little longer before I have to go to the feed store.
(photos taken with Instagram)