Having cooked professionally for years, I am a firm believer in having the right tool for the job. A tool designed for the task can make work less frustrating and often yields a finished result that is of a higher quality. (Have I told you how in love I am with my stand mixer?) Sometimes the right tool is expensive, but it should last and last. Twenty years ago I spent a lot of money on a chef knife, and continue to use it daily. That said, (and having defended my buying habits) I also believe that sometimes the right tool doesn't have to be expensive. Sometimes it doesn't cost anything at all.
I needed a scoop for the laying hen pellets. I had just used up the last of the laundry detergent.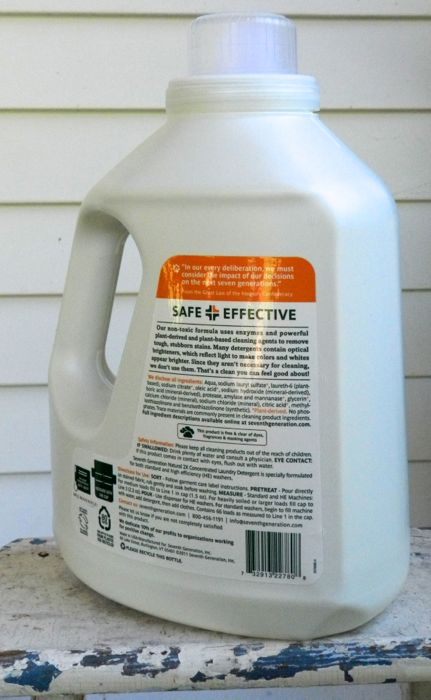 I took the cardboard cutting scissors and went to work.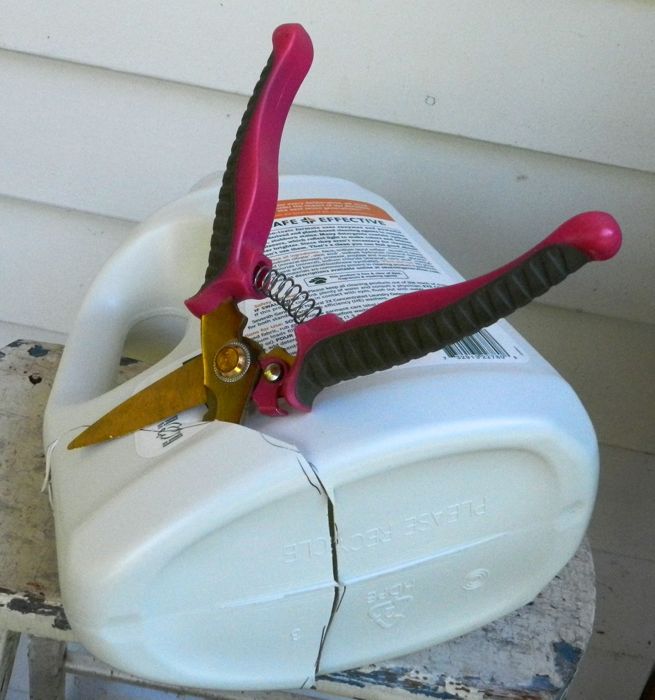 Not hard work, though. In two minutes I'd made my scoop.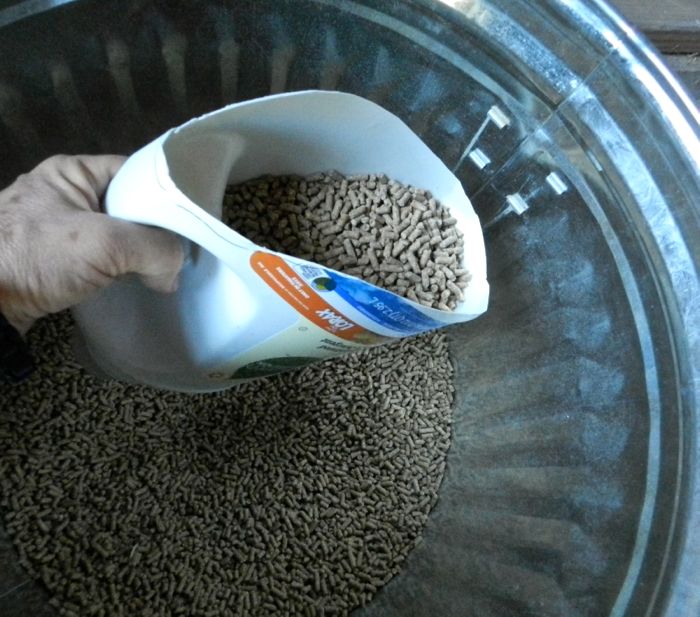 Some perfect tools, like my knives, are beautiful. My grain scoop is not. But, using it makes me feel virtuous and clever. The chickens don't care a whit about beautiful and told me that it works just fine.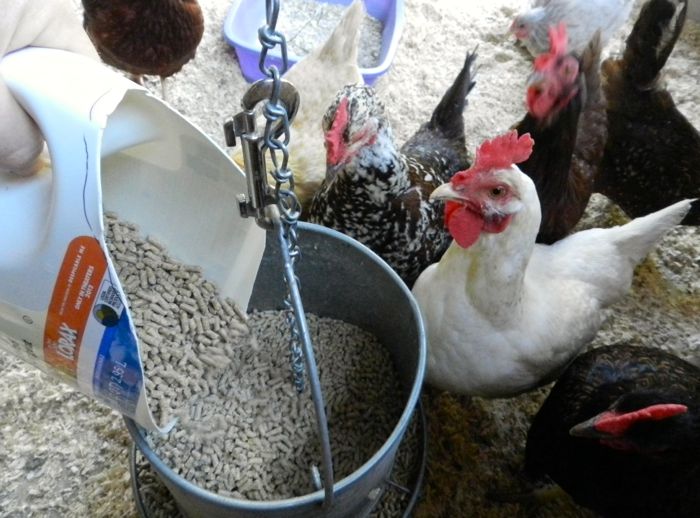 You can make my scoop, or you can construct a plastic scoop that is far more attractive. I found a Korean blog that has a multitude of clever ways to repurpose plastic cartons, including this scoop. It's much prettier than mine, but mine holds more pellets!