It's been muggy and hot here, so bad that the very thought of turning on the stovetop makes me wilt. If I could survive on iced tea and lemonade, I would. My appetite is down, but I still need to eat. This is the time of year when salads take the center of the stage in my kitchen, and when dinner can be as deceptively simple as tomatoes and mozzarella.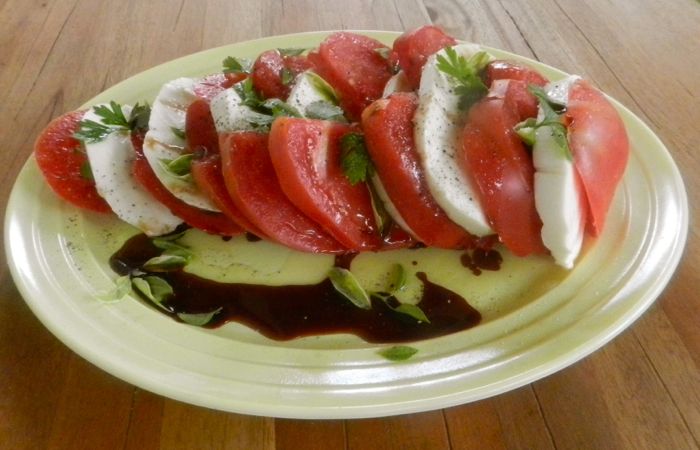 For this salad, I thickly sliced that one-pound Rose tomato and fanned it out on a plate. I sliced a round of fresh mozzarella, and alternated it with the tomato. I snipped basil and parsley from the garden and tucked the leaves in between the slices. I drizzled on my best olive oil and aged balsamic vinegar that is molasses-thick and sweet. A few grinds of salt and pepper completed the dish.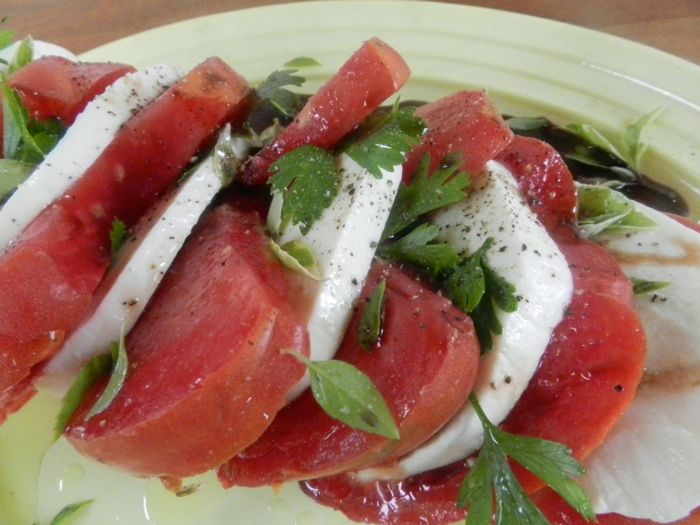 If this doesn't seem like a full dinner to you, turn it into a sandwich (excellent on French bread.) Chop and toss with leftover cooked pasta for a salad. Or, serve as a side with leftover roasted chicken. But for me, on a hot summer night, this was all that I needed.