This is the epitome of summer.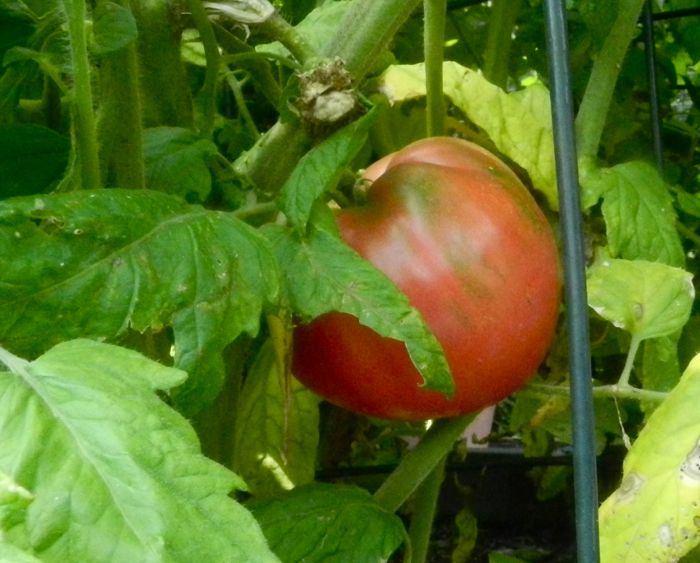 Sometimes I go and stand in my garden just to inhale that green tomato plants smell. In August that sharp scent is more appealing to me than any blooming flower.
This tomato is an Amish heirloom called Rose. I've never grown it before, and I relied on the scant tag information at purchase. "Large" it said. Right! The tomato pictured above weighed in at 1 pound, 3 ounces! At $4 a pound for tomatoes at the farmers market, this one hefty tomato has doubled my money back on the price of the seedling. When it's a good year for tomatoes, as this one is so far, I can ignore the borer in my squash vines and the wilting cucumbers. The tomatoes carry the day!
The flavor of this Rose variety is better than Brandywine.  It's so good that I've used the first few of the harvest simply for slicing and eating out of hand. But, soon I expect a whole lot of tomatoes to ripen at once. I'll be making quick tomato sauces to freeze for use in the winter.
So far, my tomatoes are the stars of my late summer garden. (I'll have to do another post on the cherry tomatoes I'm growing this year!) What are you harvesting that makes you happy?