My goats' preferred food is bulky and coarse (and thorny!) I don't have a large pasture for the boys, but I do have a small meadow that I manage with a portable electric netted fence. I let them eat one section down, while the other becomes overgrown with what you might consider weeds, but that they see as gourmet fare. I recently moved the fence to let Pip and Caper have access to brambles, grasses and flowers.
The boys could never be considered svelte.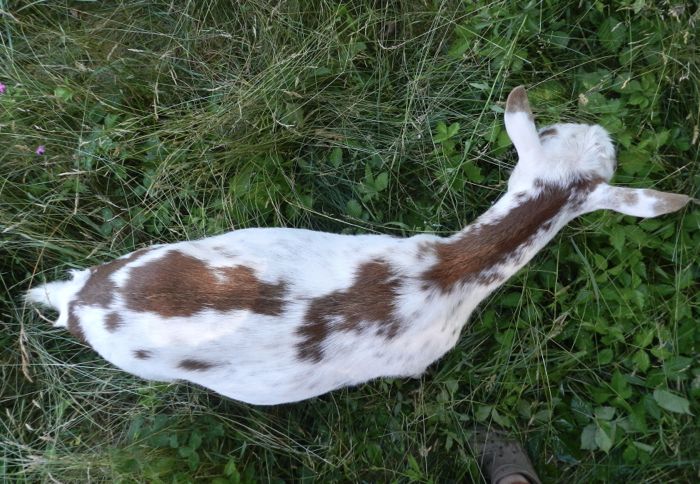 Yet I am always amazed at what happens to their bodies when they eat – which they do, with much loud munching and burping.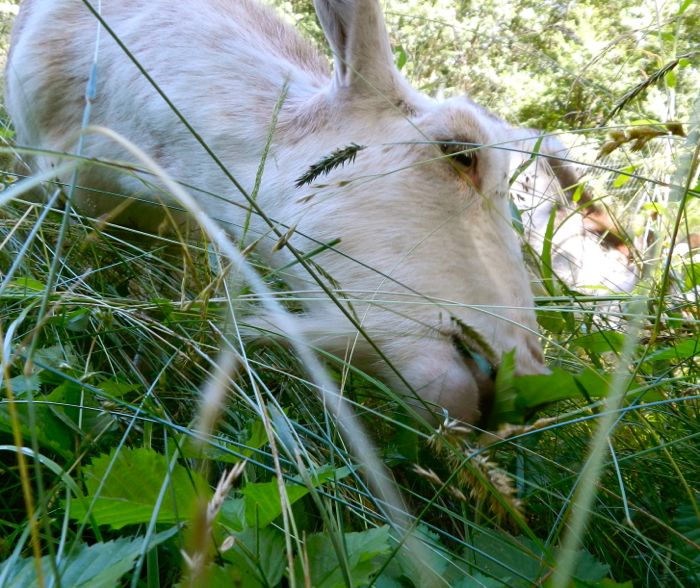 Look at Caper's asymmetrical shape after a half-hour of grazing! (That's his rumen – one of four stomachs – jutting out.)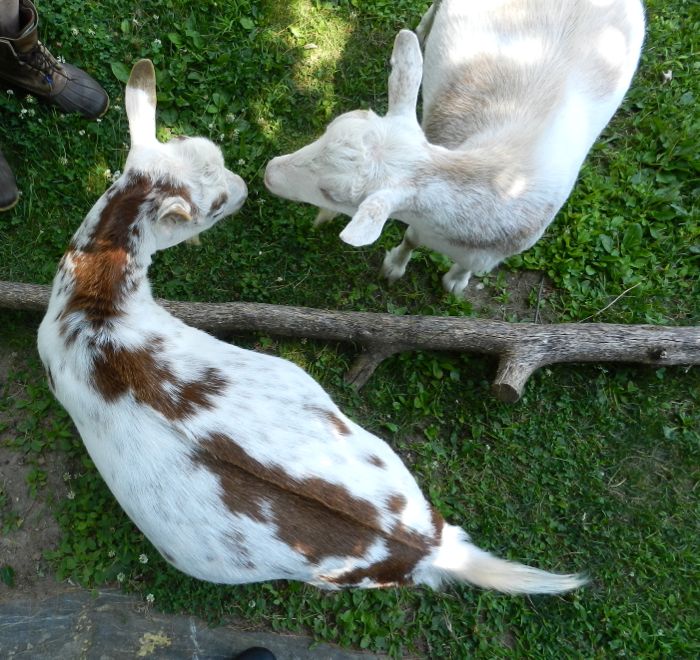 I guess that when a belly gets that full, that one gets itchy. Lucky Caper, the rock in the paddock hits exactly the right spot.