Every springtime I plant dill, but it's been years since I've harvested any. I plant dill in pots near the kitchen door, which are filled with a mixture of edible flowers, like nasturtiums, herbs and some blooms that are there just to look at. The pots are meant to be useful and pretty.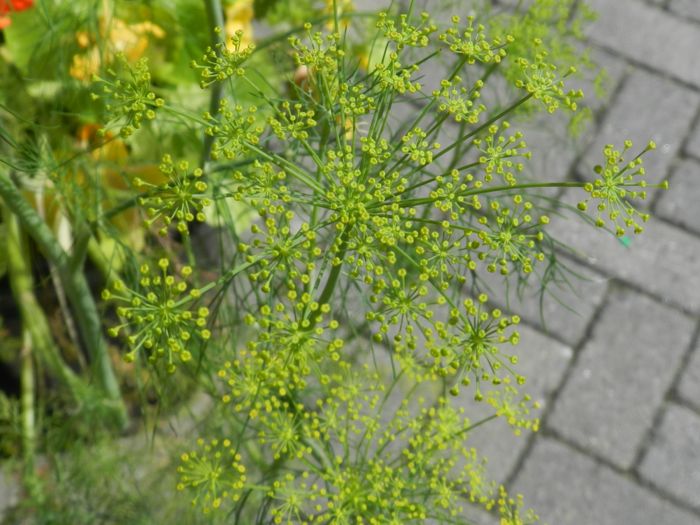 I'd like to snip the dill and use it, but I never do, because right when it's ready to be harvested, this appears: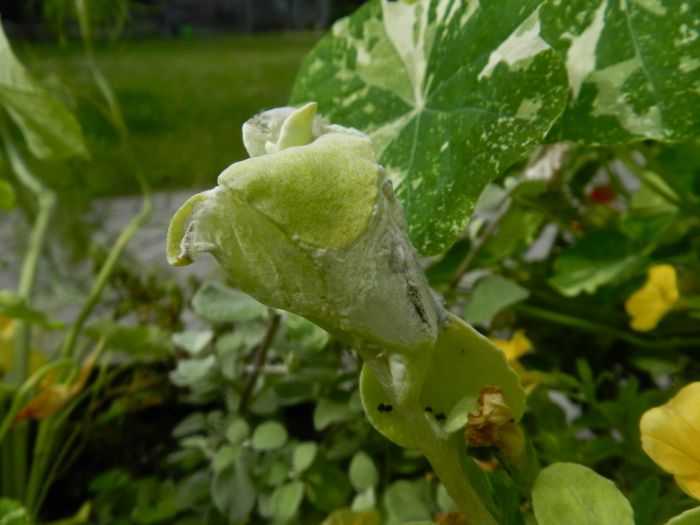 It's a nest of larva, and what lives inside is this: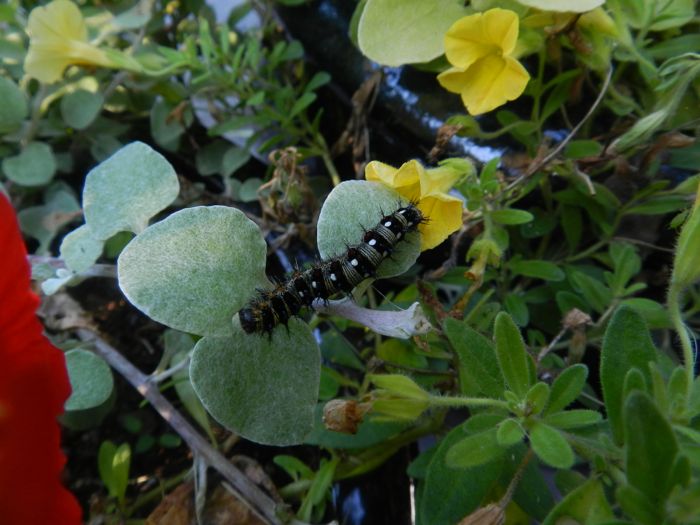 There are bright red spots on it's sides.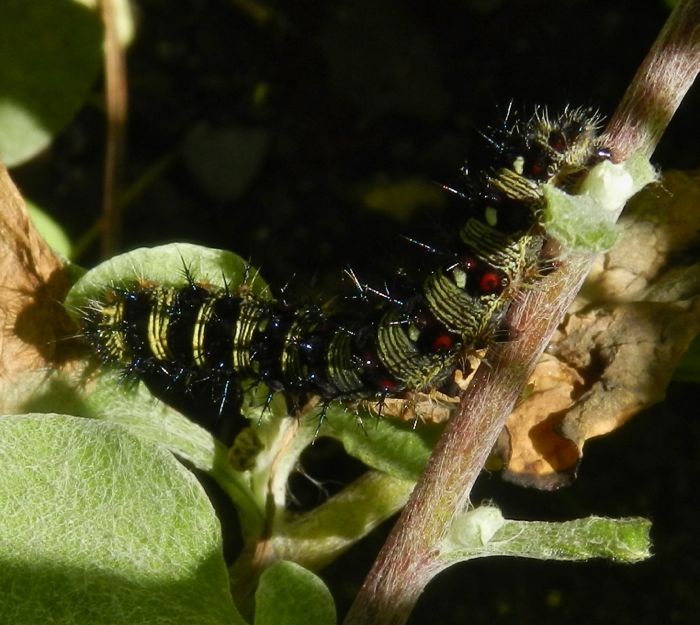 It's a voracious eater, and it especially likes dill. Soon it will make a chrysalis, and then transform itself into this: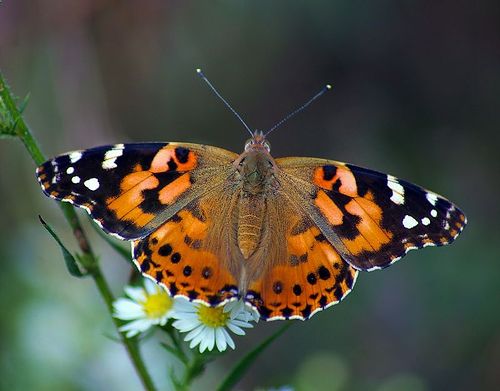 A Painted Lady butterfly
(I didn't take this photo, as the caterpillar is still munching away on my carefully planted pots. Photo courtesy of this site.)
This is the first year that I've seen Painted Lady caterpillars. Usually the dill is found by the Monarch caterpillars, which are very fond to it (and parsley) and beautiful in all stages. The Painted Lady caterpillar on my flowers hasn't eaten all of the dill, so perhaps other caterpillars will be along later this month. I hope so. I've planted plenty of dill for all of them.