Topaz is a Buff Orpington. She is persistently broody. I've lost track of how long she's been planted in the nesting box. I broke her of the broodiness once already by putting her in the anti-broody house, where she had food and water and nothing else. It bored her. It made her angry (well, all broodies look irate) and, most importantly, it cooled off her body temperature.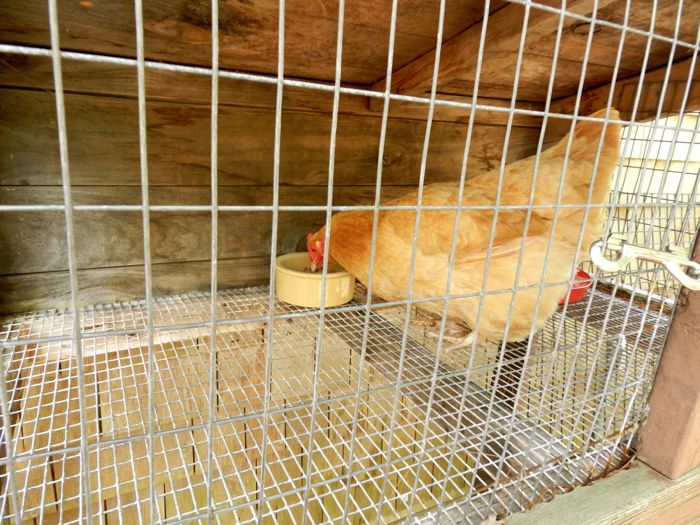 That lasted for 3 days and then she went right back into the nesting box.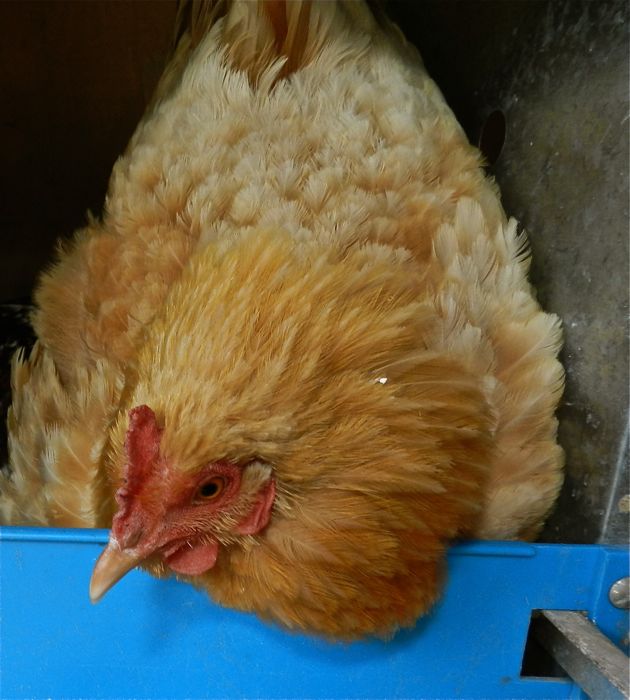 When I toss her out of the box she goes into the classic broody huffy fit. (Imagine an agitated staccato clucking soundtrack with this photo and you begin to get the idea.)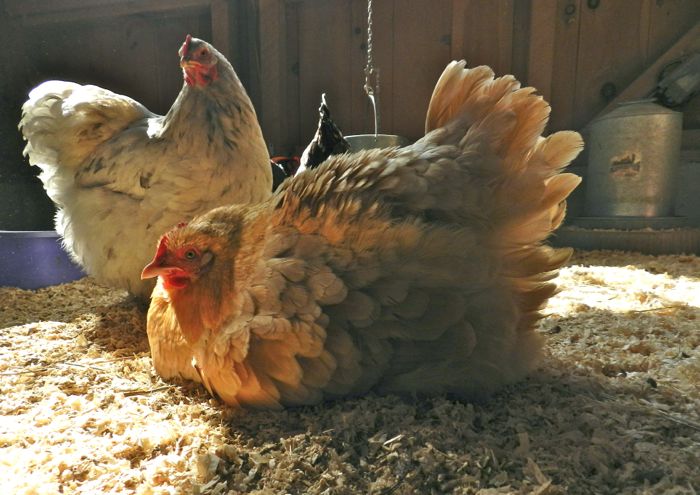 A broody hen doesn't lay eggs. No one likes having them around. I'd had it. I'd read, somewhere, that if you cool off a brooy's butt that it will break the cycle. I confess to taking a hose to Topaz's bottom yesterday. It was a hot day. It's not like she was going to catch a chill. Orps have more fluffy feathers than you can imagine back there. It took quite awhile to give her a good soaking.
She was surprised by her wet feathers.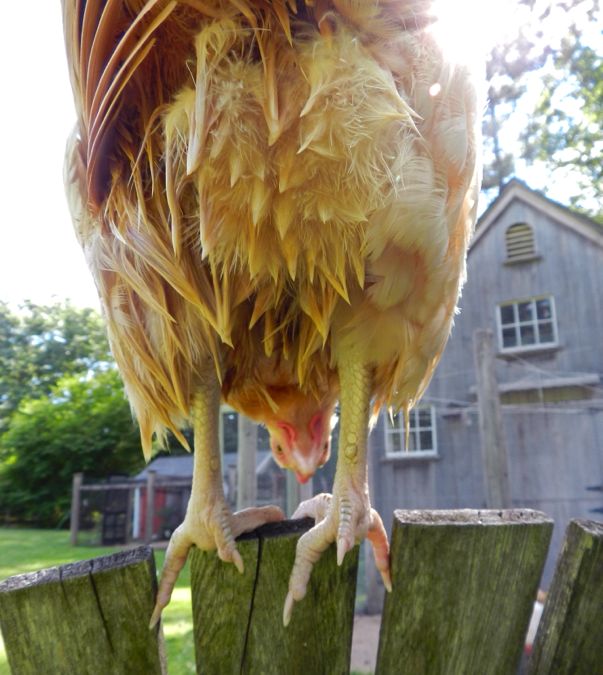 Topas looked once again like a normal (i.e. not a deranged broody) hen.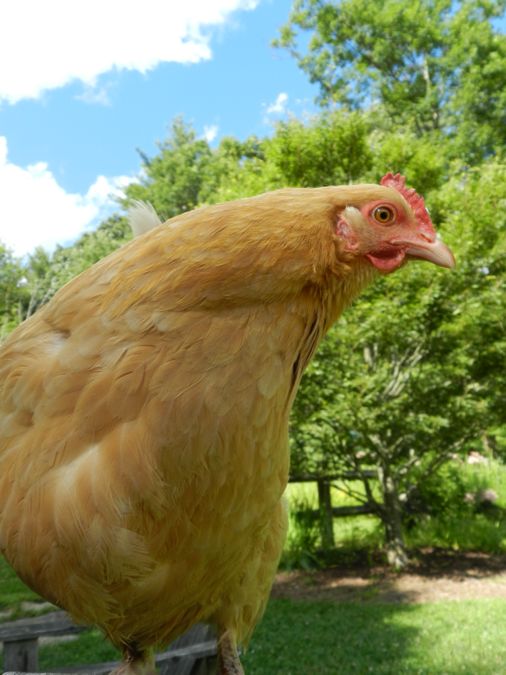 Topaz joined the other girls who where enjoying an outing in the yard.
But when they all came in, Topaz went right back into the nesting box.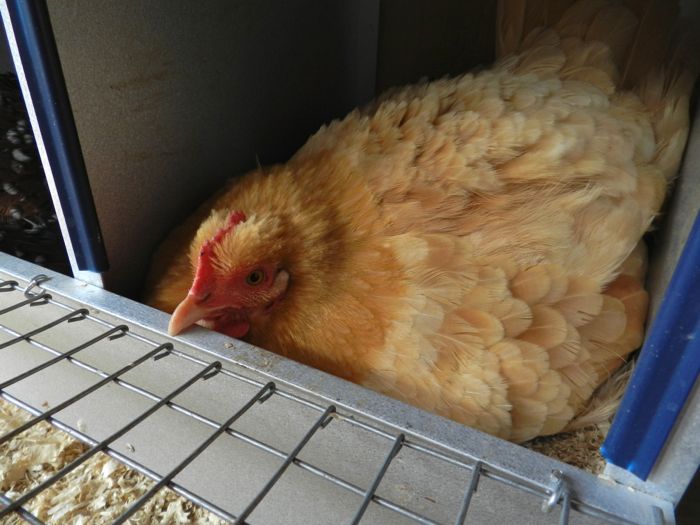 I give up. I don't want to hatch eggs this summer. But if you do, let me know. I've got the perfect broody hen for you.