Twinkydink hatched in the early spring of 2005. She is really, really old.
I can't remember the last time she laid an egg.
But, the other day she spent a long morning in the nesting box. And when she came out, this was there.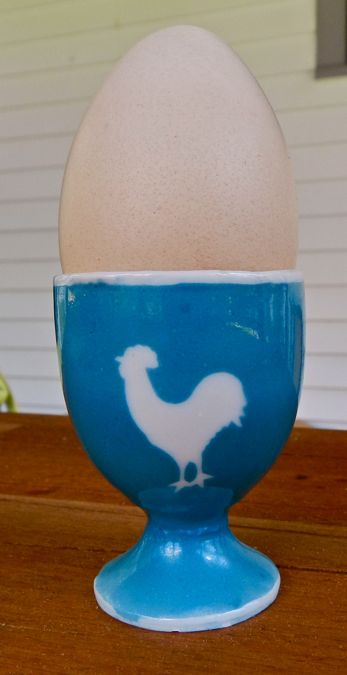 It's a funny, pointy, triangularly shaped egg. If there was a senior olympics for hens, she just won the gold.