Goats are browsers, not grazers. They prefer plants that are twining, thorny, and bushy. Once those are gone they eat grass. I use a moveable electric netted fence in the goat pasture, which is just a small hillside to the back of the house. To create browsing that the goats like, I give them access to only part of it, which they eat down. Meanwhile, the brambles and weeds grow on the other side of the fence. Every couple of weeks the fence gets moved, and the goats wag their tails and hurry with delight onto the regrown pasture.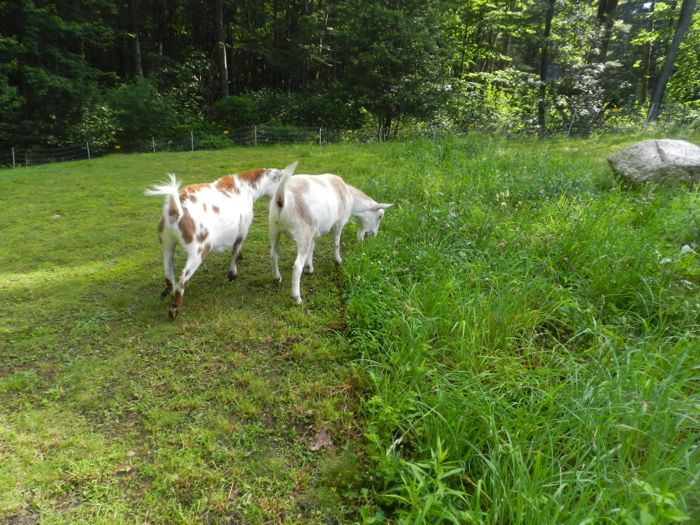 Pip stops to smell the flowers.
And then he eats them.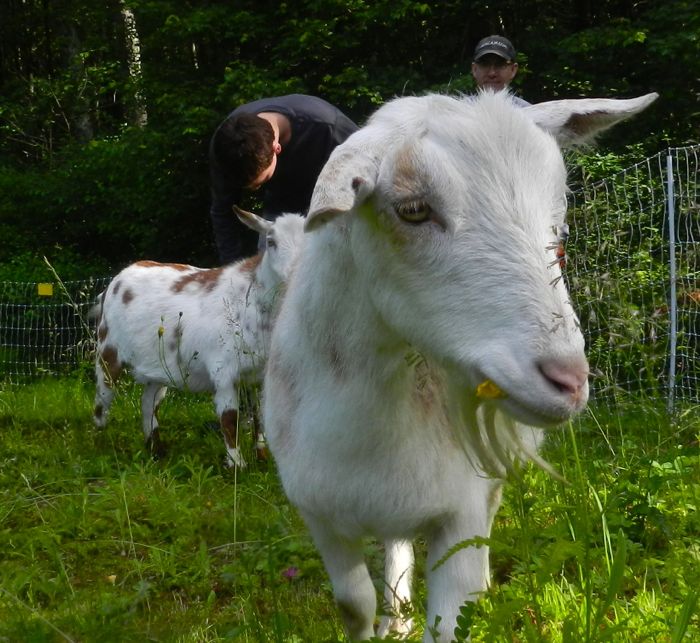 So, if you've noticed that the goaties have especially large bellies recently and have been spending even more time chewing their cuds, you now know why. Flowers and thorns are keeping them fat and happy.