We've had a span of rainy weather and the hens were stuck inside their pens. But the other day there was a break, the sun appeared, and I had the time to sit outside with the girls and watch for hawks while they free-ranged. When I swung open the door to the run, they all barged out, grabbing at grass and running off to the flower beds.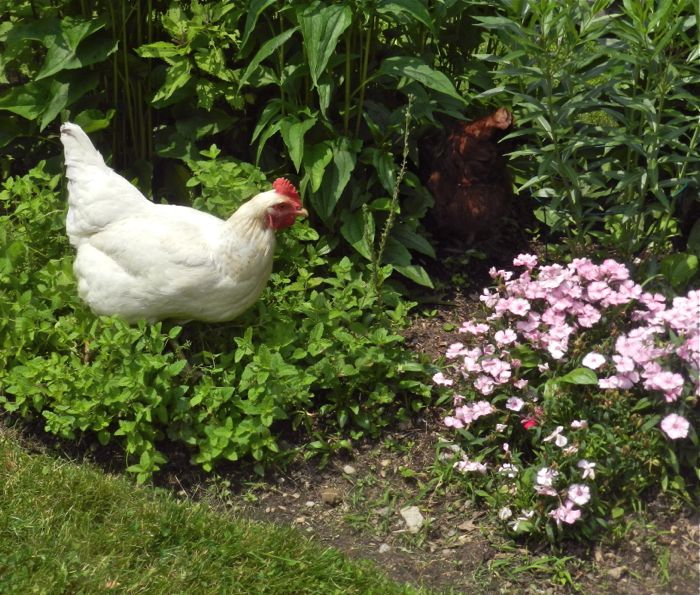 (This photo illustrates exactly why the girls were not allowed out before the garden tour! What you miss in this still is Opal's vigorous scratching right on top of the flowers.)
That is, all of the hens rushed out except for Topaz. Topaz is broody again. She is the quintessential broody – huffy, bad-tempered, and ruffled up to twice her size. But she doesn't intimidate me. I unceremoniously extracted her from the nesting box and tossed her onto the lawn. After some grumbling, she noticed the Adirondack chairs.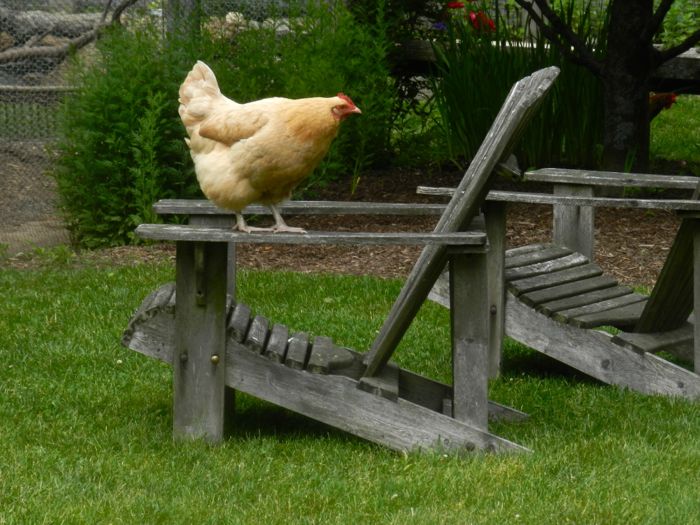 Topaz went as high as she could, the perfect position to lord it over the other hens.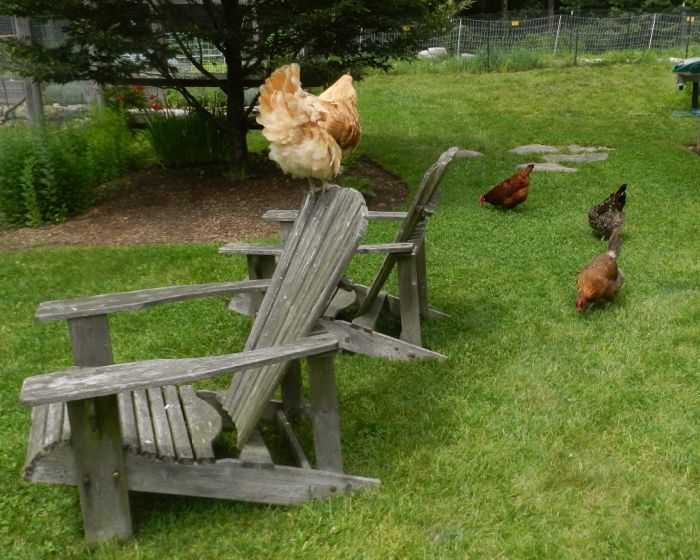 She made a big show of feather ruffling and preening.
Nobody looked her way, but it did set her off-balance.
How annoying!
So Topaz complained all the way back to the nesting box, where her fowl foul mood continues.