Today's post about Agnes and end of life decisions was difficult, serious, important. Sad. It took me a long time to put into words what  I needed to say. I appreciate all of your support, both for the loss, and for my writing about a topic that is hard to get down and hard to get right.
My blog is just a small window into what goes on in my backyard. The thing about sharing my life with animals and having a garden, is that there is so much complexity in this small place that I live, that there might be sadness in one corner, but when I turn my head, there is something else to see that is beautiful and soul-satisfying.
And then there are the goats. So far, the goats have been nothing but sheer, hilarious fun. I'm sure there will be difficult days with the boys, too. Someday. But not today. This photo was taken this afternoon.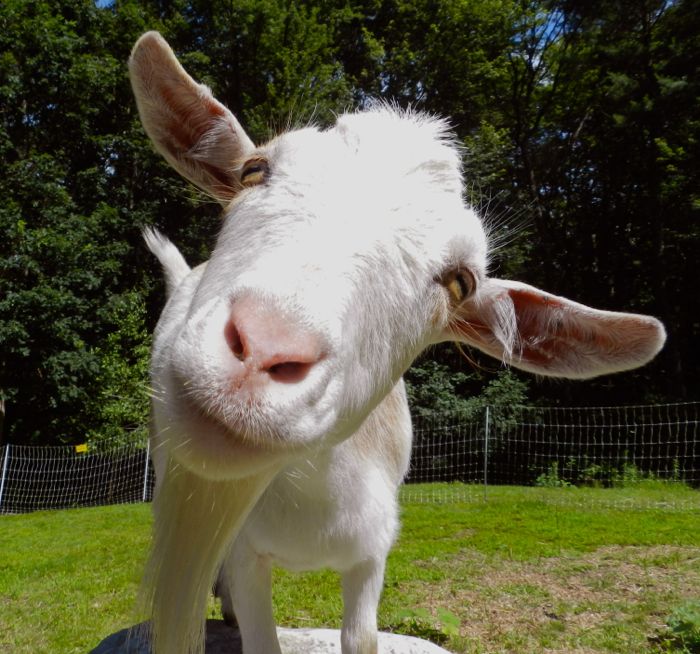 No one can wallow in their sorrows when one has goats to spend time with.