In the winter, Candy is the first animal cared for in the morning. But now that the weather has warmed up, I go outside and feed the fish first.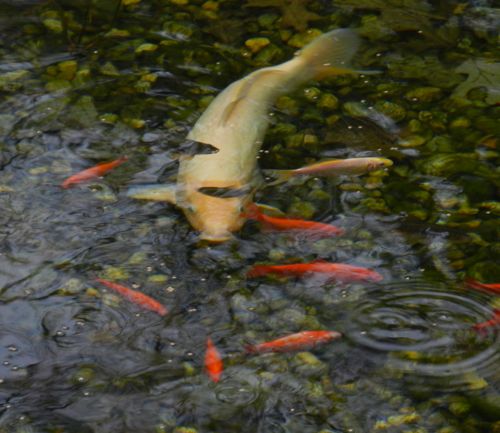 Candy is peeved. She's the Empress Rabbit and should be attended to before all others. Candy lets me know her displeasure by ringing her bell and gnawing at her door.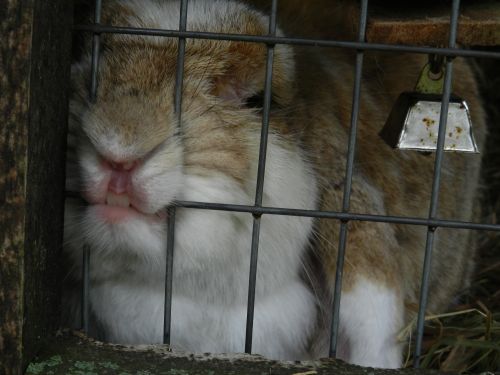 I let her out and she gallops down the ramp,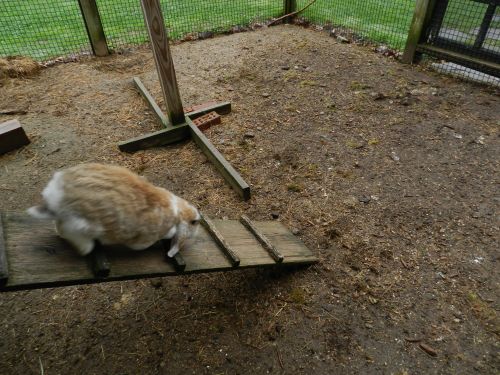 and then she checks to see if her royal subjects, the hens, have been let out yet,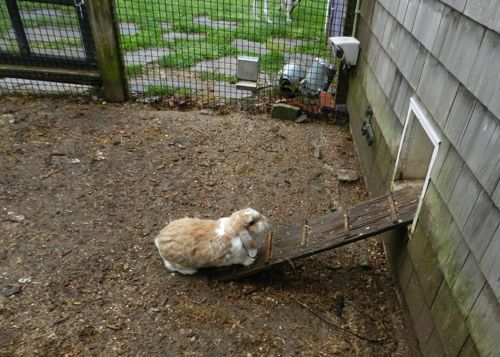 and then she goes and pees.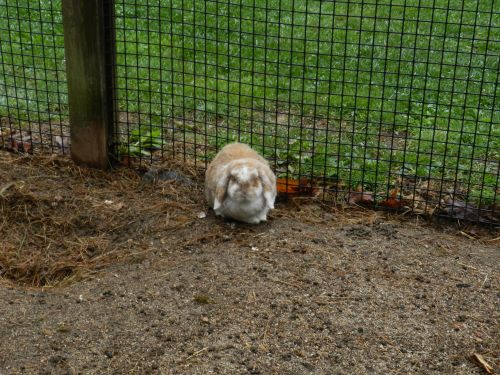 It takes a long time to pee.
The rest of the day is spent visiting with the chickens, all the while maintaining the proper royal attitude.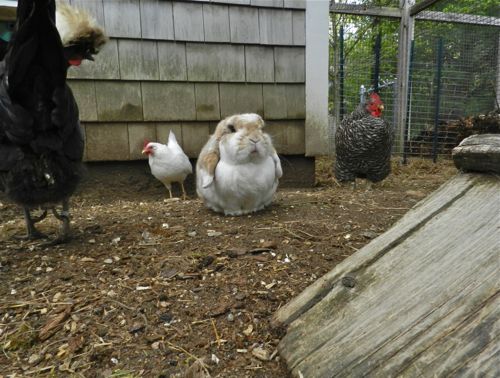 She confers with the goats.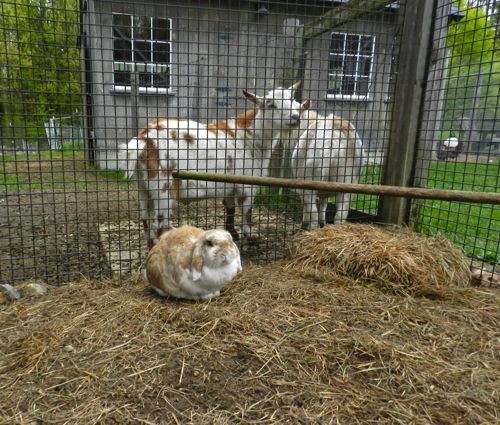 At the end of the day, as night falls, I go out to close up the barns. As I check on the hens, Candy watches me, and when I step into her pen, she runs a big loop around her hutch royal abode, charges up the ramp, and turns and waits for her due. Two banana chips.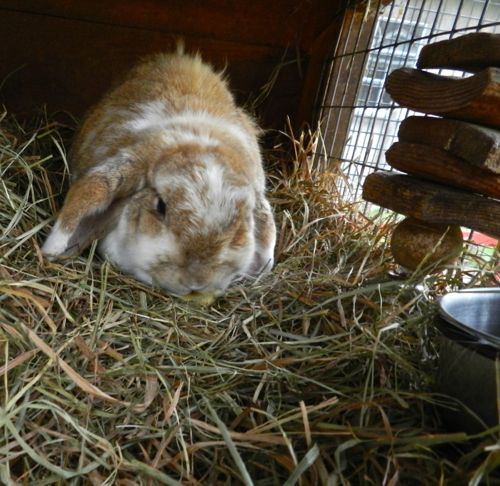 All hers. You don't have to share when you are the Queen.