Where did May go? This month has been crowded with events, work and visitors. I haven't been able to blog much – either I didn't have a moment or I was far from high-speed WiFi. Like here: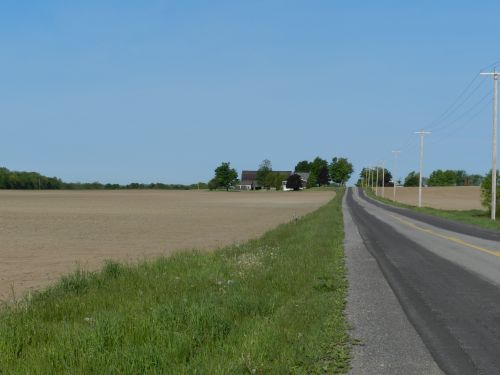 Last week I drove 1,000 miles out to Le Roy, NY and back. I spent two days at the Leroy Historical Society and Jell-O Gallery, doing research (not on Jell-O, but their museum is fascinating, and tour guide Ruth is a delight.) On the way to Leroy I stopped at The Farmer's Museum to give a talk on chicken keeping. The museum is home to the Empire State Carousel.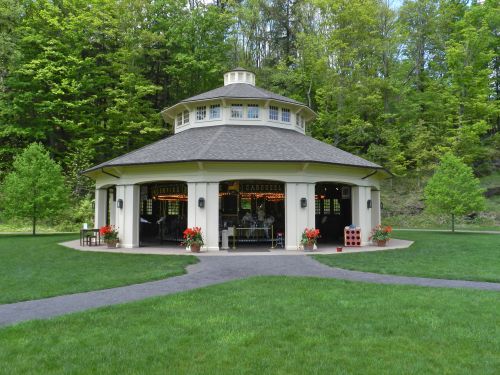 There are one-of-a-kind animals to ride on. There's a chicken!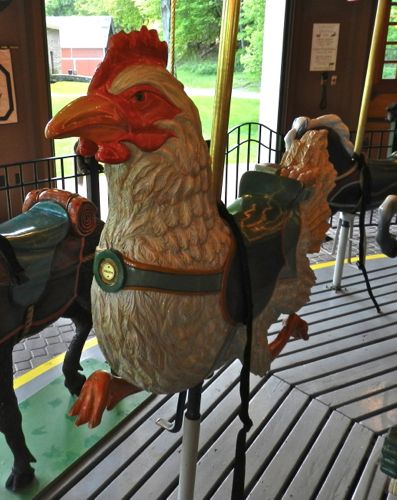 With eggs on his saddle.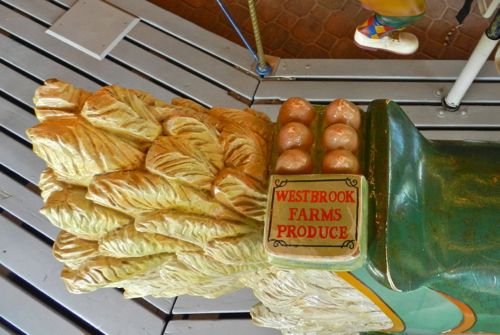 The museum has farm animals from the mid-nineteeth century, including Dominique hens and sheep. It's lambing season!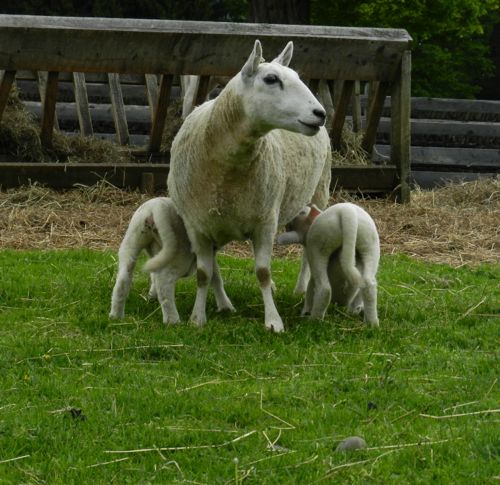 The gift shop has the best socks, ever.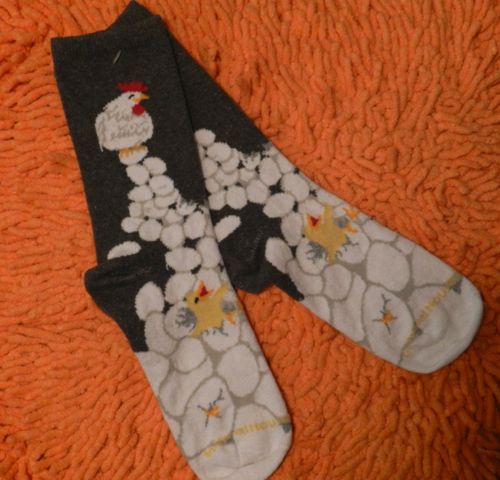 I told Donna, the store manager, that a few of my readers might want to purchase those socks. She said "no problem, call me and I'll ship." So, here's her number. 607-547-1493 Tell her that I sent you.
I'll be wearing those socks to a school visit tomorrow.
Meanwhile, I have a garden to get ready for the Concord Museum Garden Tour. So, May continues to be crazy-busy, but now that I'm back home and on the internet, I'll be able to get back to blogging.