We didn't have much of a winter (so I guess that heavy coats on goats are not a weather predictor) and now spring is fully here. Leaves are unfurling. This is one of my favorite trees. It's a Red Buckeye, a native plant that has tall, bottlebrush blooms, loved by birds and bees, and me! It's a slow-grower and so hard to find in nurseries, but worth the search.
The Water Celery in my pond is taking over. To keep it in check, I pull it up and feed it to the goats. Last week when I stepped into the shallows to do this task, my boots filled with water. Once again, I've done in a pair of rubber boots. Here are my new ones: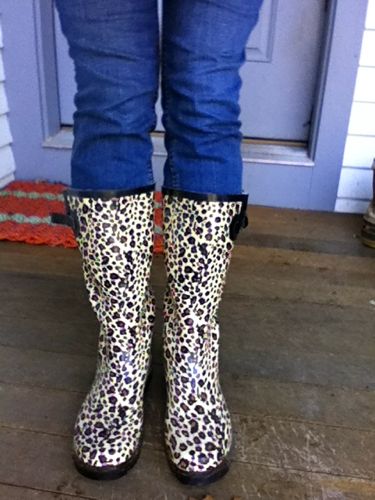 Only $16 on sale! So, when they crack in a couple of months, I won't feel so bad.
The anti-broody coop worked! It took only 2 1/2 days for Topaz to go from henzilla back to a mild-mannered Orpington. Here she is back with the flock. See how svelte she looks now that she's not all huffed up and crazy?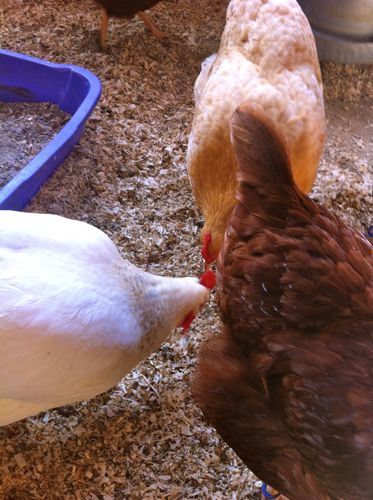 I'm hoping that will be the last of it for awhile, but I have three Orpingtons, and I've a feeling I'll be using the rabbit hutch again soon.
Agnes is, surprisingly, looking better. Still not good, but her comb is a tad redder and she's roosting and eating. I think that the epsom salts was just the tonic that she needed, if not to extend her life, at least to make her comfortable while she's here. Another dose can't hurt, so I'll be soaking her again today.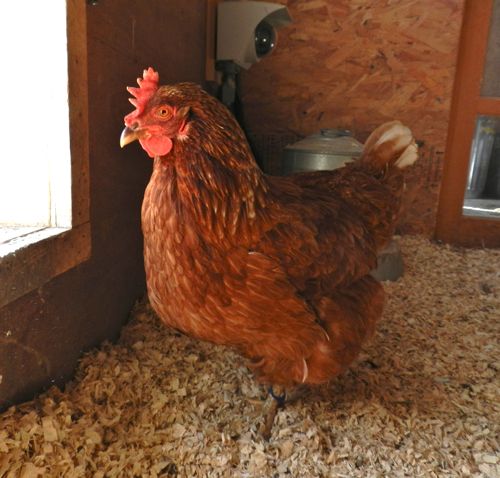 I promise that I'll put up that FAQ about epsom salts soon, but I've been busy! This morning I visited 80 first-graders in Texas via Skype. Thanks to my husband/resident nerd, I have WiFi in my backyard, so I'm able to answer questions while showing the children Pearl's fluffy butt (to gales of laughter!) and other things, like chickens in nesting boxes, and Candy eating hay.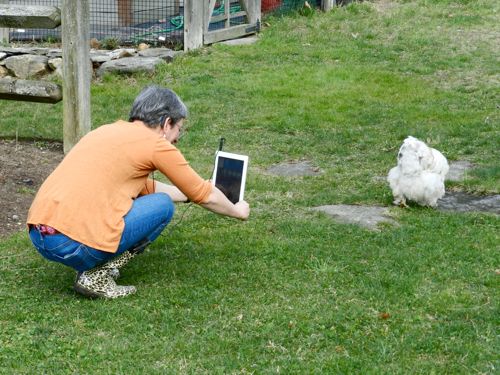 Meanwhile, I've cookies to bake for the Chicken Keeping Workshop on Saturday. Speaking of which – I've added another workshop to my calendar – Saturday, June 9. The details are the same as last time, so if you're interested sign up soon. It's already filling up.