This morning I drove to the Abby Kelly Foster Charter School in Worcester, MA. Agatha came, too.
I read Tillie Lays an Egg.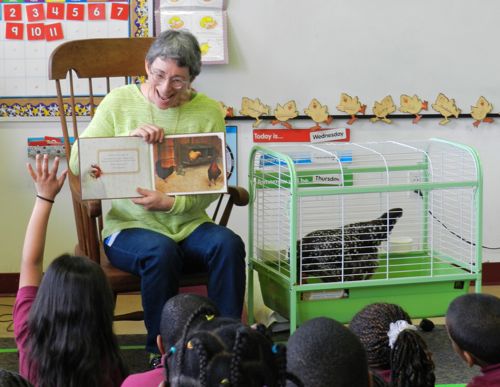 Agatha listened and was as well-behaved as the incredibly polite and attentive first graders.
Agatha showed off chicken feet (like a dinosaur's!) and ears, feathers and her beak (birds don't have teeth!)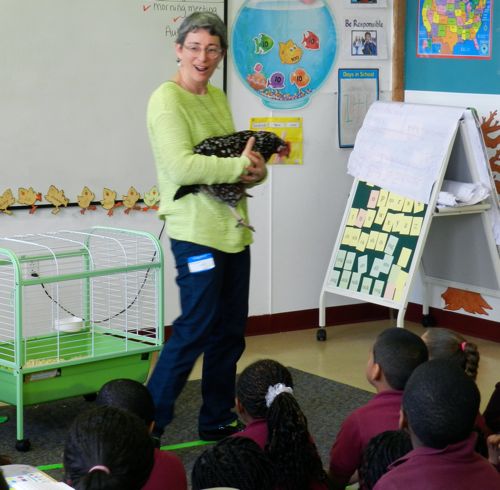 Agatha sat in my lap while every child came up, one by one, to pet her. She chortled, she looked, she never once pecked. My good hen and I did this program three times, for about 100 children and teachers in all.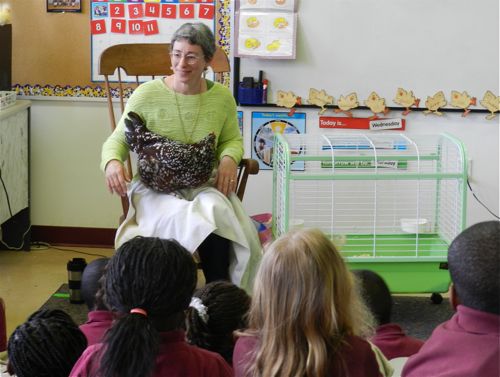 As I was leaving, a little girl handed me this picture and gave me a hug.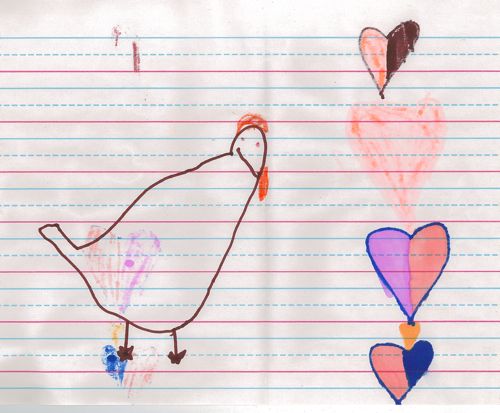 I have the best job in the world.