I have a large lawn.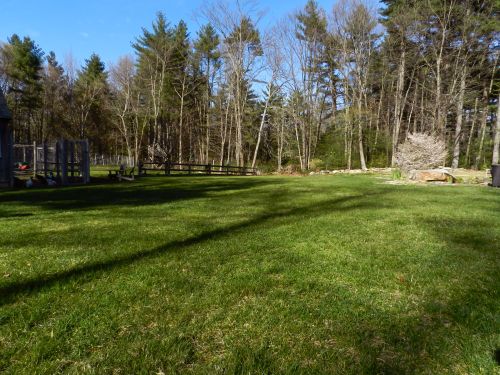 I don't need it to be perfect, but I do try to keep the lawn free of dandelions. The problem with dandelions is that although they're pretty from a distance, their leaves spread out and kill grass. Eventually you have lumpy, dull greens and bare patches of dirt instead of lawn.
I don't use chemicals to control the weeds. I know someone who did, and all of the fish in his pond died. Other things, important things, like bugs and microbes, die, too. Besides, even though I don't want yellow dandelions in my lawn, I do want these pretty little flowers.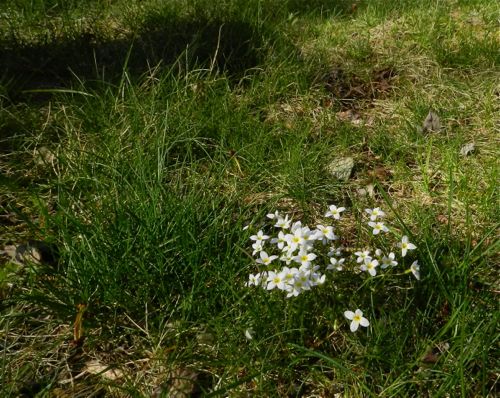 So, I dig up the dandelions, one by one.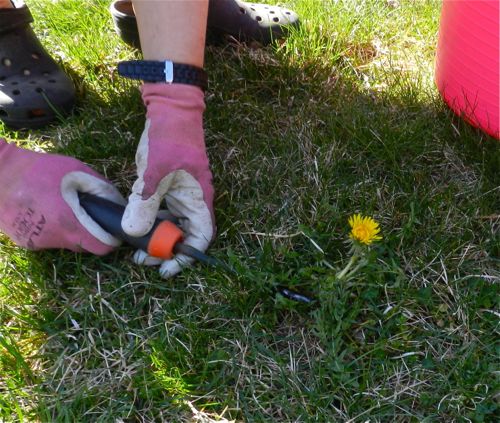 If I do about four minutes a day of digging, I can keep the dandelions under control. It's a tedious chore and it makes my back ache. But, I do get immediate gratification because I have a cheering section.
The chickens eagerly scarf up the dandelions. Dark, leafy greens are essential to a flock's health, and what with how high feed prices have gone up, I feel quite frugal giving them this treat.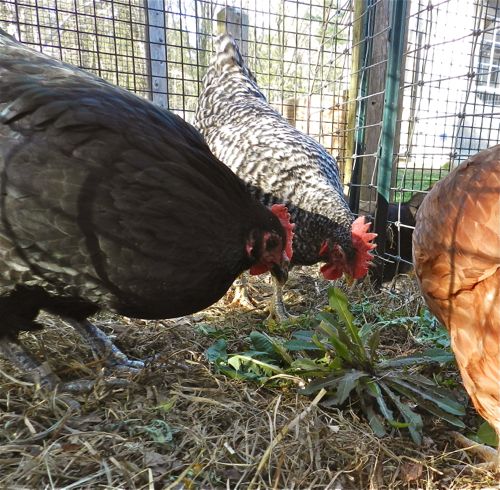 Candy eats the flowers and the greens. They are also very good for her digestion and are cooling in hot weather.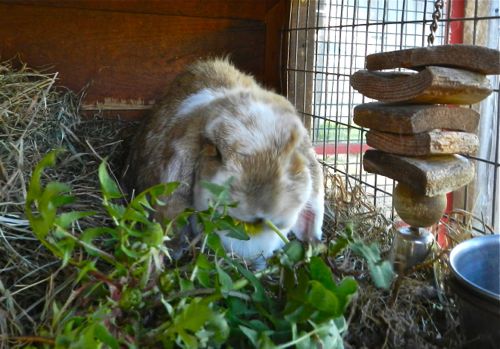 But most of the dandelions go to the goats.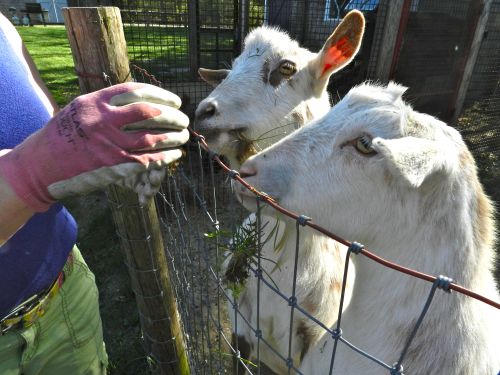 They insist.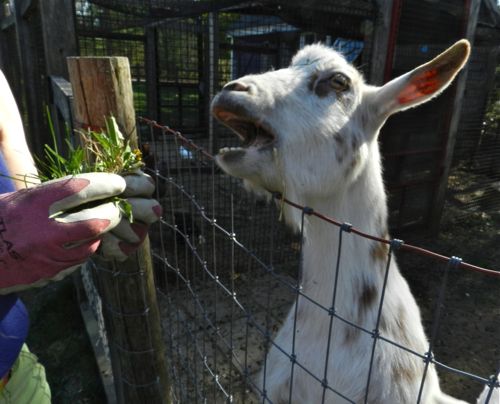 With their encouragement I'll be keeping the lawn dandelion-free this summer.