It'll be be another couple of months before the trees leaf out. It's a month before the bulbs will be up in the front woodland. There's still snow on the side of the road.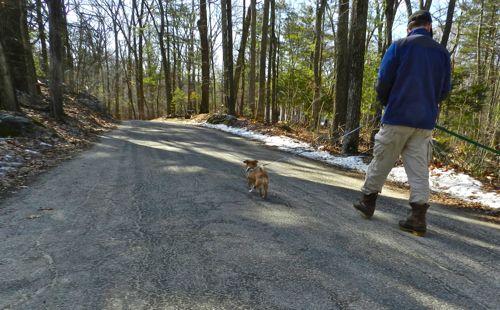 But, Scooter can smell the world greening up.
Look close, and you can see it. The mosses are plush.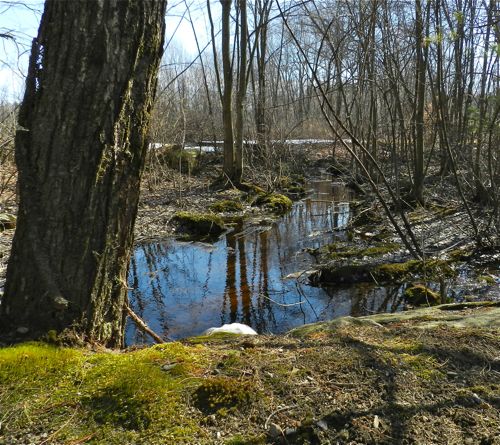 If I look down, under the dead leaves and the dried out grasses in the meadow, there are green and growing prickly runners.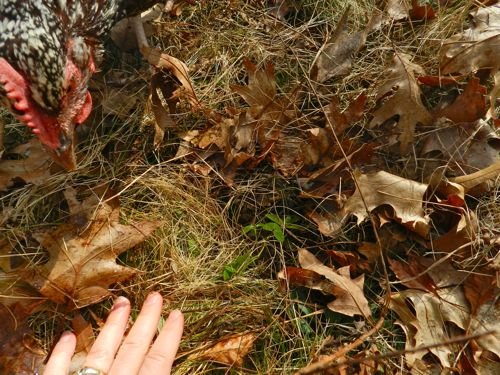 Agatha isn't interested in them (she is, instead, transfixed by my sparkly ring.) But, those greens that are hiding are the goaties' favorite pasture plant.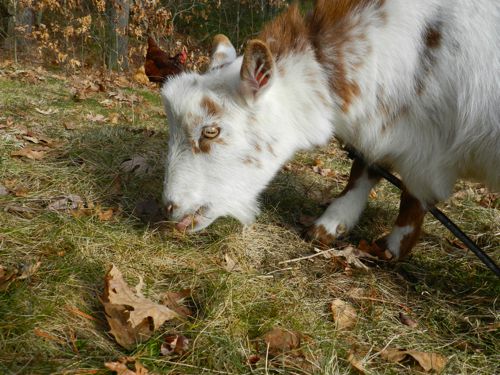 This weekend we'll put the electric fence back up so that the goats can graze. So, if you don't see the boys on the cam, you'll know where they are. But, I think they'll be resting and cud-chewing quite a bit, too. After all, even the goaties can't eat all day.