I am feeling much better! But, I remain exhausted from the surgery and the stomach flu. I'm still  on the couch, recuperating.
Scooter is ecstatic. The couch is where he spends his days. Now he has company. And a job, which is to make sure that I stay put. Scooter sends his message that napping is good via doggy ESP to me. Just look at that concentration.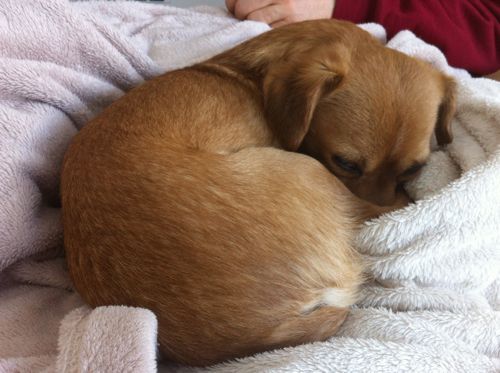 On the other hand, Lily is bored, bored, bored. The first day that I spent on the couch she brought over a selection of toys to encourage me to move. It didn't work. She's given up.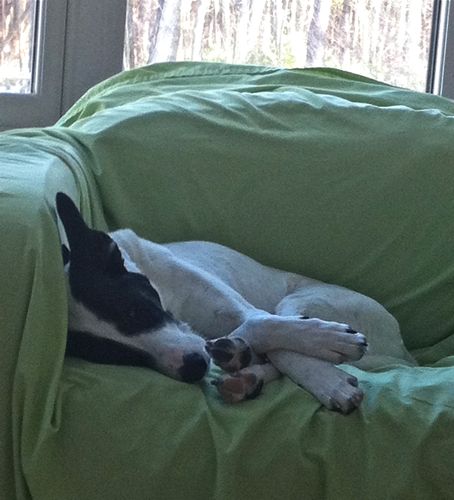 But, don't let that relaxed pose fool you. She has one eye on me at all times. If I so much as sit up she's right there, ready for anything. Lily has been using her doggy ESP, too. She's been telling me that I will regain my strength by walking to the cookie jar and feeding her treats. It's good exercise for me, and allays her boredom. It's hard to resist that doggy ESP. I do feel better with a happy, bouncy dog at my feet.