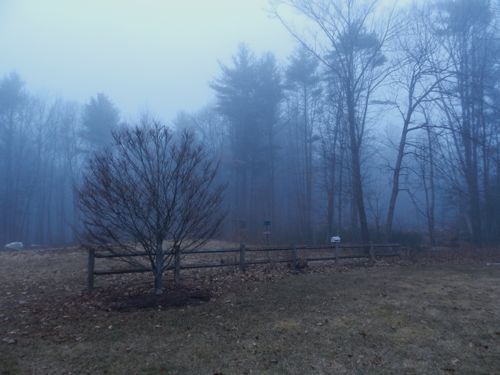 The air is warm and moist and the ground is frozen and cold. Fog results. The muted world seems cozy and gentle on these mornings.
I read in the newspaper today that all of our snow has blown to Valdez, Alaska, where they've had 10 feet snow more than usual. Sorry, guys. Here we are looking towards spring. I'm planning some Chicken Keeping Workshops in April and May and will let you know when the details are finalized. If you live here in Eastern, MA, I'll be doing a free presentation at my local, Chelmsford, Agway on February 25 at 11. I'll be talking about starting a backyard flock.
Don't forget to enter the Backyard Chickens Print Giveaway!