Chickens poop. A lot. On average, a mature laying hen will produce about a quarter pound of manure per day. Another way of looking at it is that in one year you'll have 2 cubic feet of manure for each bird. So, for a small backyard flock of six hens, that will be 12 cubic feet.  That's not including bedding that it might be mixed in with.
Chicken poo is filled with nitrogen, phosphorous and potassium – essential garden nutrients. But, in it's raw form, it will burn plants, not feed them. It also might contain pathogens, including salmonella. It might contain bits of internal parasites, and it might harbor the intermediary hosts of those parasites. It also smells. Bad.
That pile of poo is about 75 % water. It will eventually shrink, but it while it is dehydrating and breaking down it has to go somewhere. I keep compost piles in my chicken runs. It keeps them busy with things to shred, scratch and eat. Much of my kitchen and garden scraps go there. But, that's not where I put the manure. I don't want the hens mucking about in their own waste and possibly ingesting parasites. I want to move pathogens out of the coop area.
I could put a couple of large compost bins in the back meadow. But I have two dogs that love getting into manure. So, I have another solution. It requires no work and no money. It just needs time.
I take a discarded plastic garbage bin with a cracked bottom. I cut off the broken end, so it's basically a tube, with handles, and set it in my vegetable garden.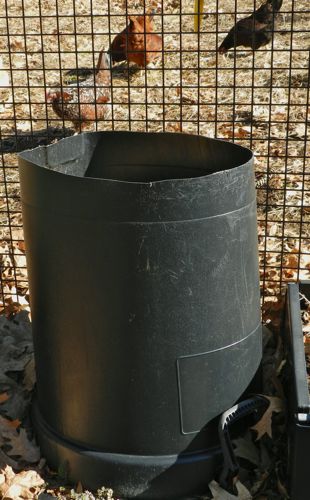 I fill it with manure, shavings, dead leaves and garden waste. As it decomposes I add more, until it's filled to the top.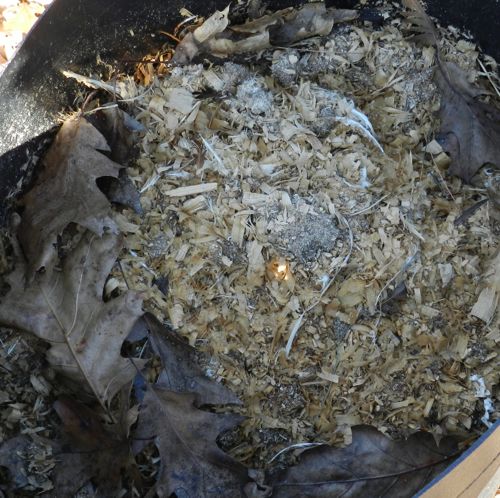 And then I let it sit. I don't turn it, or fuss with it, for a year.
Then, it's ready to use. I put the whole thing in a wheelbarrow (easy to lift with those handles) and take it where it's needed. This what it looks like when upended. Look at that black dirt!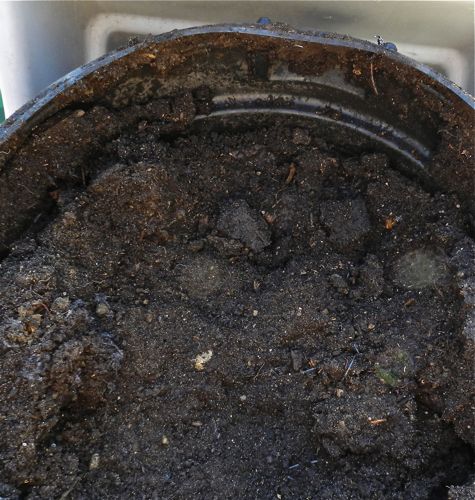 I dumped this pile of compost onto the bald spot at the top of the meadow where nothing but weeds and moss grows. I didn't even bother spreading it. The girls do that task.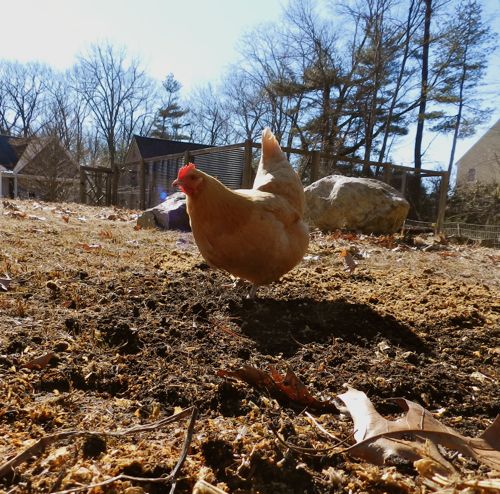 I have three of these bins transforming chicken manure into garden loam. Now that I have the Gems, I need to scrounge up another broken garbage can. Twelve hens make a lot of manure – which is a good thing, because that bare spot can use it all.