Hens have scaly, tough, clawed feet and they use them to scratch and dig. But they don't particularly like to shred up turf. So, if you have a dense, lush lawn with no bare spots, then you can let your hens wander about with no worries at all. The hens will trot here and there, picking at bugs and seeds and grazing a bit on the grass.
I don't have one of those lawns. There are bare spots. There are areas that are mostly crab grass, which means that in the winter there are dead tufts with dirt showing. Still, it doesn't look too bad, does it?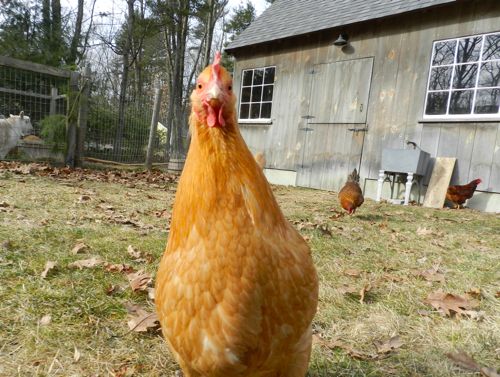 It's a large expanse. What harm can a few hens do?
Take another look at the photo. Do you see a red hen checking out the side of the barn? There's a bit of loose soil there where the rain, coming off the roof, has pounded the ground.
A little scratching, a little rearranging, and it becomes this: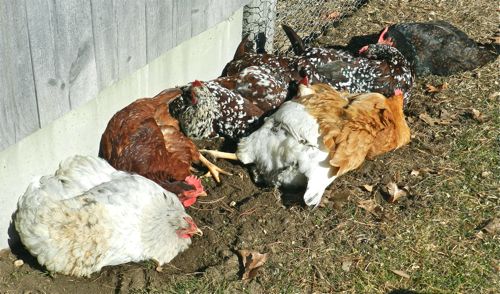 a dust wallow for a dozen hens.
It's a good thing that nowhere on my list of gardening wishes is a pristine lawn.