It's a nice afternoon. The goats could use some time outside of their small winter paddock. Come and join us. I'll put their leashes on – not that I'll lead them anywhere – the leashes are just in case they need a little direction.
They're happy to mill around outside of the barn. There's grass to eat. No trouble to get into.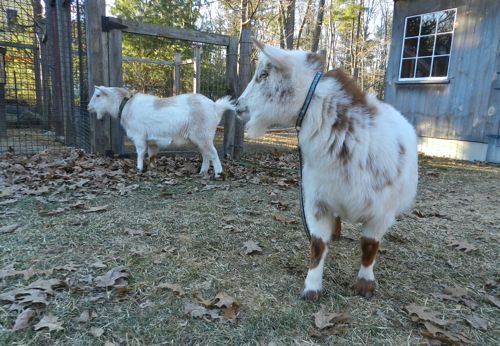 Caper does, however, have to check out the faucet. It makes a good nose scratching post.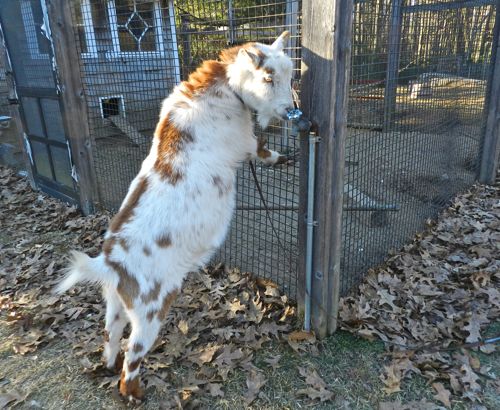 The boys find the herb bed. A bit of a prune won't hurt the sage. But, don't eat it down to the ground! And that plant label isn't the sturdiest thing to rub one's head on, Caper. Now you've bent it.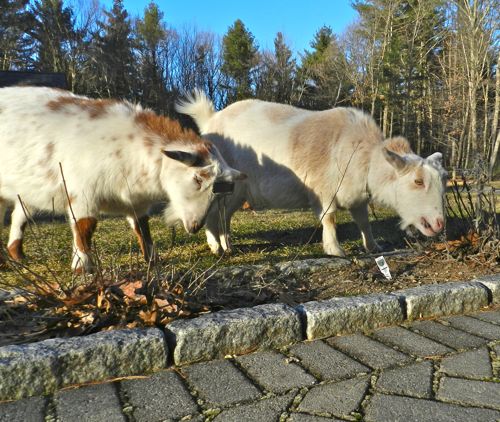 Perhaps it'd be better if the goats graze in the meadow. To get there we pass the Chinese Beech Tree. No, Caper! Don't eat the bark! No head scratching, Pip! Good thing I put the leashes on.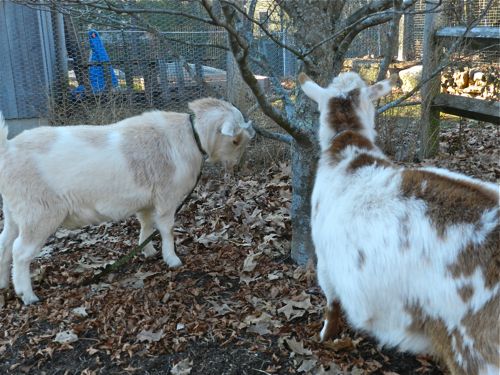 It's peaceful back here.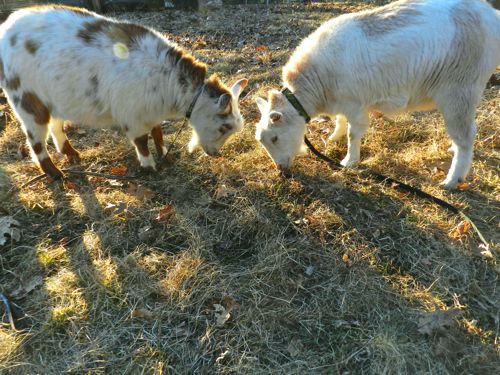 For few moments, anyway.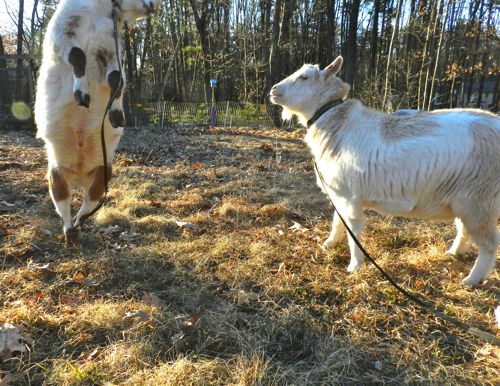 The vegetable garden gate is open. No matter. They can't possibly get into trouble in there. It's empty.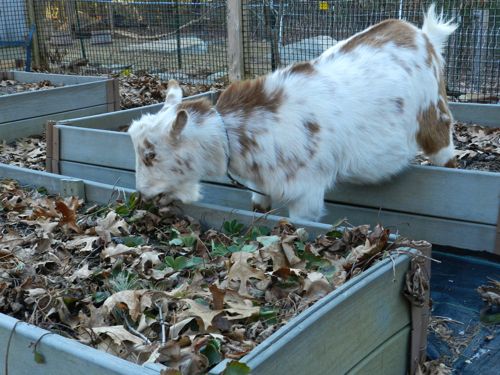 Oh, no it's not. I forgot about the overwintering strawberries. Good thing I have a leash on Caper.
What? Is it time to go back already?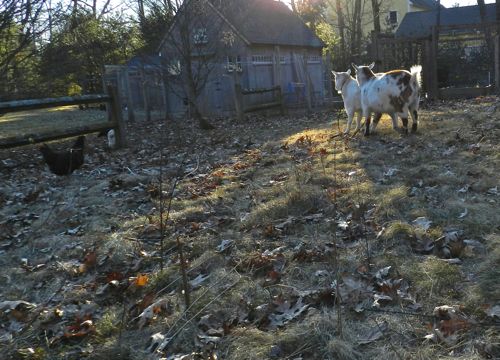 Caper knows how to unlatch the door. But, I'll do it! I don't want him getting into the habit.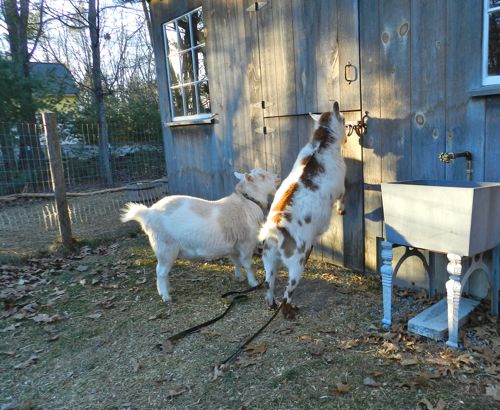 That was relaxing, wasn't it?