It's been a mild winter here, but the temperature does go well below freezing, especially at night. The ice on the pond has varied from thick to thin.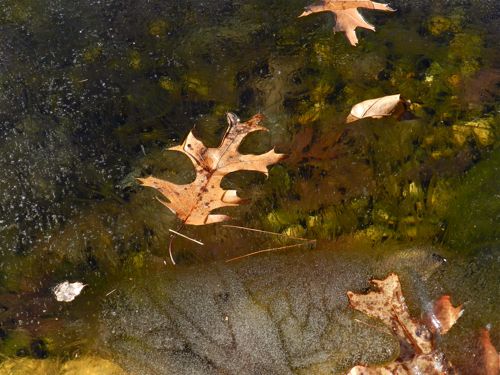 Sometimes ice spans almost the entire water feature, sometimes only the edges. The pump is on and so there's always flowing water, which the wild birds appreciate.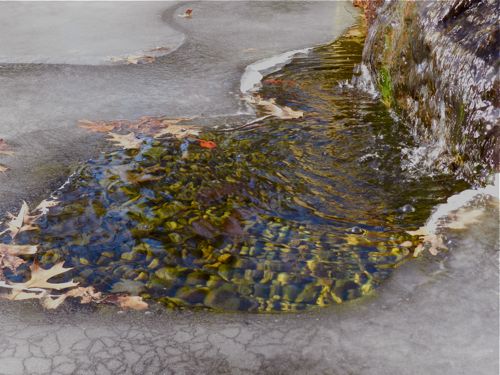 Look closely at that flash of color under the ice, walk around, bend a little, and this is what you'll see: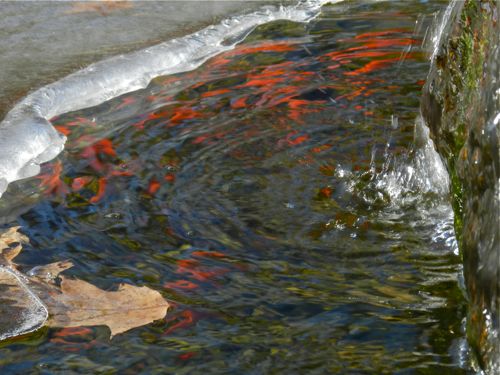 Goldfish and goldfish-koi. Are there really that many? Are they really that big? It must be an optical illusion caused by the rippling water. After all, the fish are supposed to be in a state of suspended animation in that frigid water. They don't eat. They certainly don't grow. Or breed. Right?
We'll have to wait until springtime to find out.