Groundhog Day is this week. Supposedly, a hibernating woodchuck wakes up, peeks out of his (why is it always a he?) hole, and if he sees his shadow there'll be six more weeks of winter.
Around here, we don't like woodchucks, and we certainly don't pay attention to their prognostications.
Would you believe an animal that looks like this?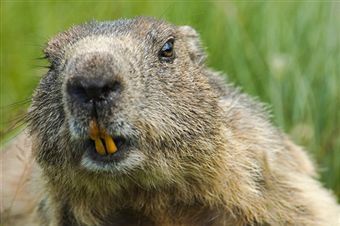 Woodchucks are foul-tempered rodents which destroy fields, mow down vegetables, and are truly stupid. (Yes, stupid. Years ago an entire family marched, one-by-one, up to my dog, who dispatched them all.)
Or would you believe Tina?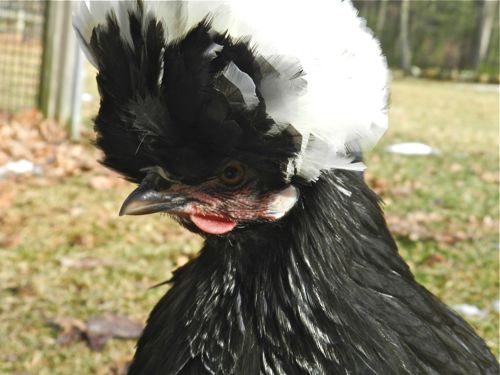 Tina, who took a long molting and winter break from laying, left this in the box last week, and has laid an egg, almost daily, since.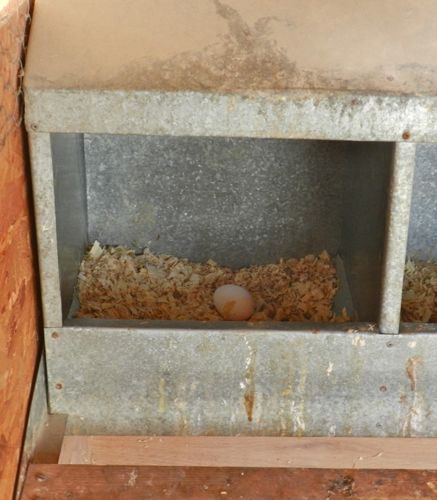 Around here, that's a sure sign of spring.
Perhaps, though, you'd like a harbinger of spring that is prettier than either the woodchuck or Tina. Will this do?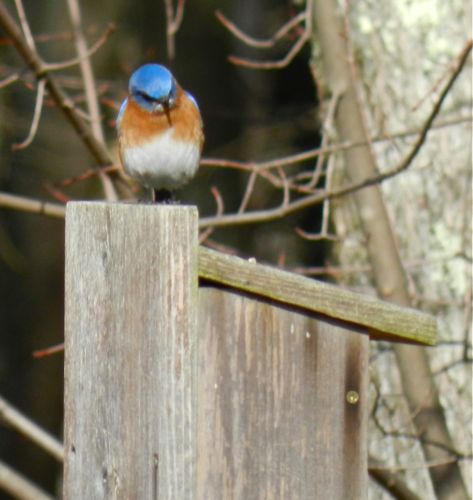 The bluebirds have returned. They've been checking out the nesting boxes in the meadow.
Of course, here in New England, you don't count your daffodils until they've bloomed. A few major snowstorms could still blow through. But, right now, I'm thinking that I'll be able to get my cool-weather greens and peas in by April first. Meanwhile, it's time to get the shedding blade out and go groom the goats.