It's 40º F and sunny. Around here, a mild day this time of year is called The January Thaw. Usually, it's a brief respite in the middle of a cold, dark and icy winter and is much appreciated. But, so far this year it seems as if winter never arrived, we've skipped two months, and are into the tail-end of March and the start of springtime. It's confusing everyone.
At noon today I let the goats and chickens out onto the squishy, half-dead, yet oddly green lawn. The old girls stood in the sun. Betsy preened.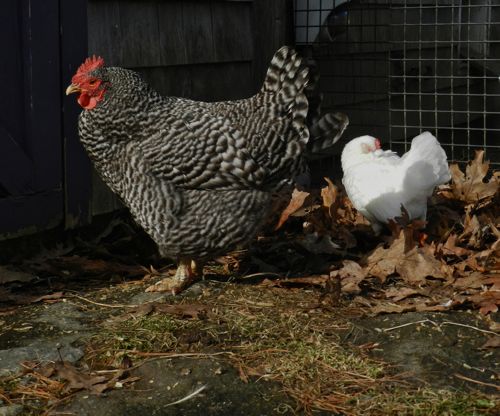 The Gems went further afield.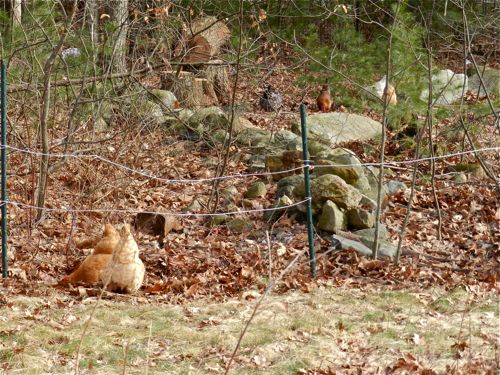 The goats found green brambles under the grass.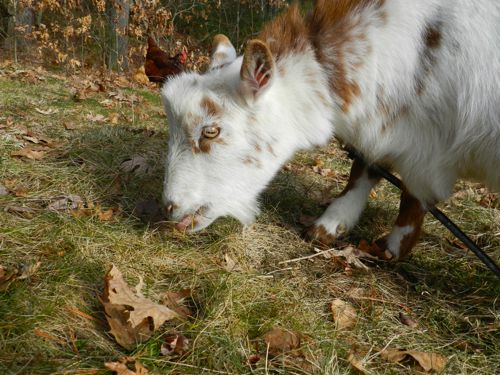 But, even better than the edibles was this scratching post.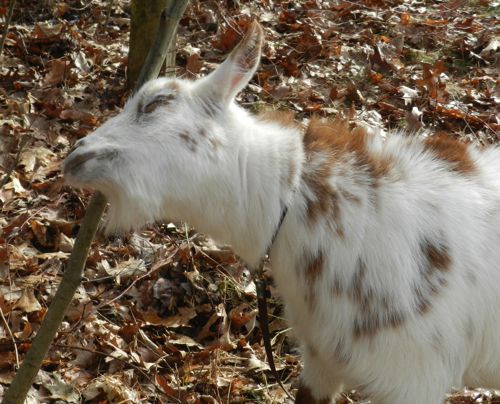 The goats are shedding. Already. Their winter garb has two layers: a fuzzy and thick undercoat, and a long, dense top coat. They've been carrying this around for months now. It's hot. It's itchy. They want it gone. There are at least six more weeks of winter. According to the record-keepers, February is our snowiest month. The boys have a lot of fur. Even if they lose some of it now, they'll be warm enough if the weather turns. Still, I'm not ready for handfuls of goat hair everywhere. Besides, the birds who collect it for their nests haven't even arrived yet.
The only animals not confused are the fish. The pond is in the shade and remains frozen.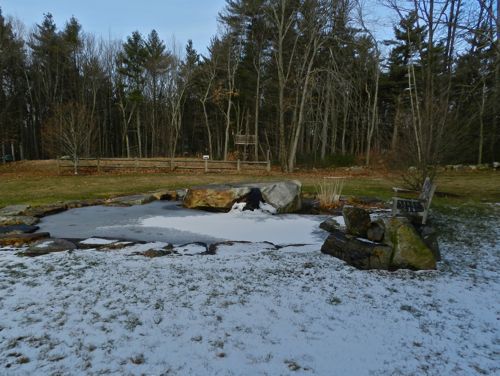 This is a relief. The koi need to stay slumbering until spring. Sweet dreams, Beast.
Note- tomorrow I'm off to a 3-day writer's workshop and it will be difficult to do email.