It's been a strangely warm and dry winter. At this time last year we had a foot and half of snow on the ground. This morning I spied green daffodil shoots coming up in the front woodland.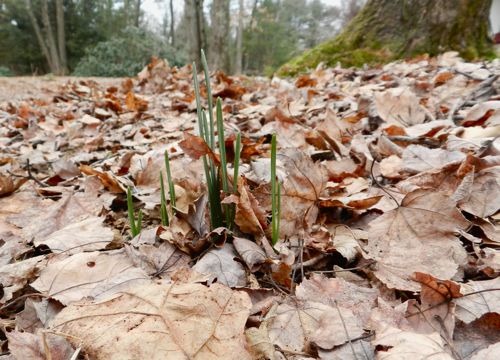 Despite this unseemly weather luring me into complacency (and confusing my flowers), it is January and time to take stock of the previous year and look ahead to the upcoming one. My IT guy and a talented web designer are revamping my HenCam site. In about a month there will be a new look and more content. I'll have an organized area for chicken keeping FAQs, and a few surprises for you! What do you want to read and see here?
More recipes? By the way, I'm the Cookstr Chef of the Day. They've got a few recipes from my cookbook, 1,ooo Lowfat Recipes up.
Do you want more stories about the goings on here? Animal tales?
What chicken keeping information would you like to see?
What about videos? I think I need to make one of how to dose a chicken with olive oil. What else?
Do let me know your ideas. We have a fun year ahead of us.