Lily is not an easy dog to live with. I adopted her when she was somewhere around 7 months old. My best guess is that she's a giant Rat Terrier with a little Border Collie mixed in.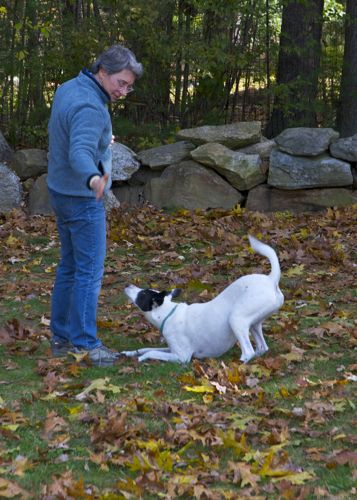 She is hyper-vigilant, alarmist and sure that everyone she knows is capable of conniving plots. Not exactly a relaxing animal to have around. But, those traits also make her a good farm dog. (Isn't it true that often our most difficult aspects are also our strengths?) She chases hawks out of the sky, keeps deer out of the yard, and kills mice. I've always liked having smart animals and Lily is a genius dog. She is fun to train. But, after a few years of having her, I knew that she could use a dog friend. I couldn't get another dog with emotional baggage, so I needed a pup. Also, I prefered a smaller dog so that both could fit into my car.
On Petfinder I came across what looked like a corgi-mix who had just given birth to three pups.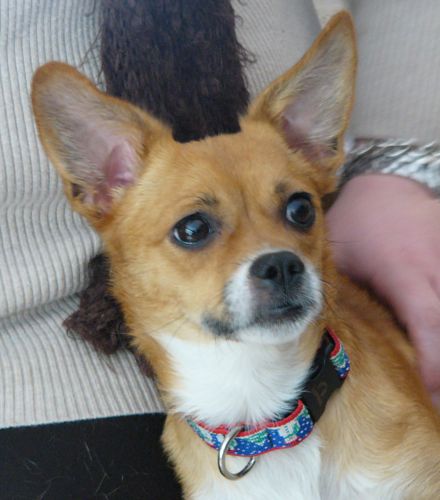 The puppies and mama were in a loving foster home. I picked that cute one in the middle.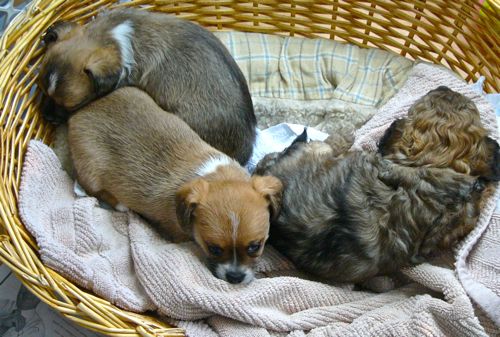 Scooter turned into a dog that was nothing like I expected, but has exceeded all expectations.
I thought that he'd grow up to be about 20 pounds. He tops out at 10 1/2 – dad must have been a Chihuahua. I thought that he was a terrier/herding mix and would have that feisty personality. Scooter is a toy dog, through and through. Scooter is a lap dog, but he also has that Chihuahua peskiness.  He pesters Lily to stop being so vigilant and to play with him. He bites her feet, he gets her to do crazy zoomies. That's his job. It's a big one and exhausting. Scooter needs a lot of cozy sleeptime.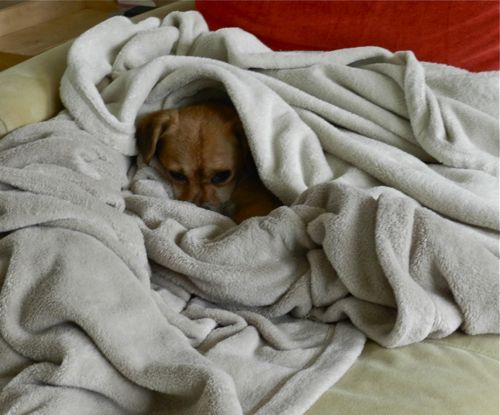 He is a dog of little brain but loving heart.
Happy Fifth Birthday, Scooter!