This weekend I made a 200 mile roundtrip to go here: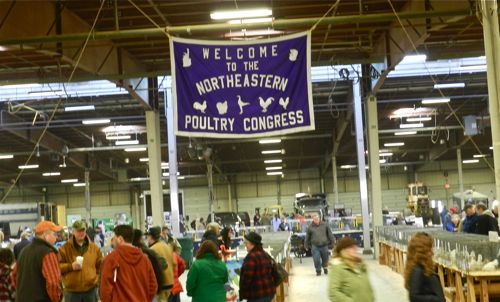 It's the biggest poultry show in the Northeast. At least I think it is. How could it not be? Here's another view: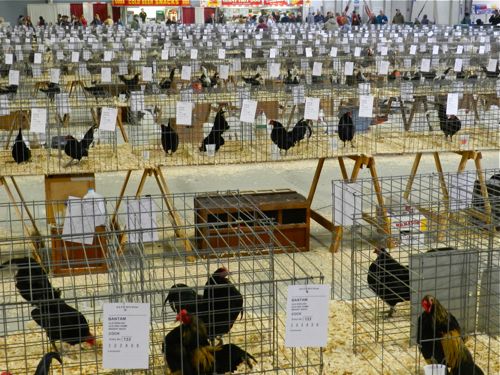 These birds are bathed, primped and trained to look good for the judges. The judges handle each and every entry.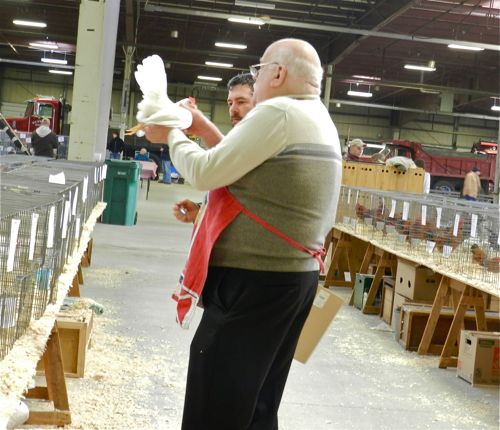 I walk the rows, seeing what birds the judges have awarded first places to. I try to improve my eye.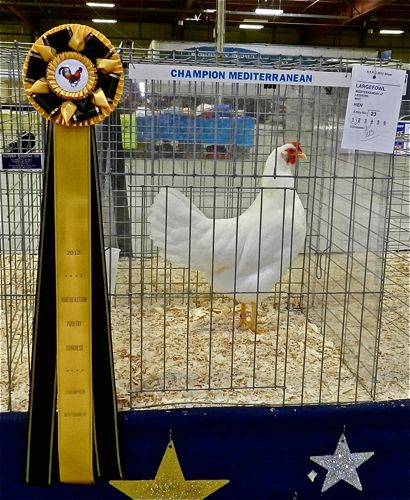 As much as I enjoy the mind-boggling selection of poultry, what I most enjoy is seeing all of the children. There's a junior showmanship division. There are big kids,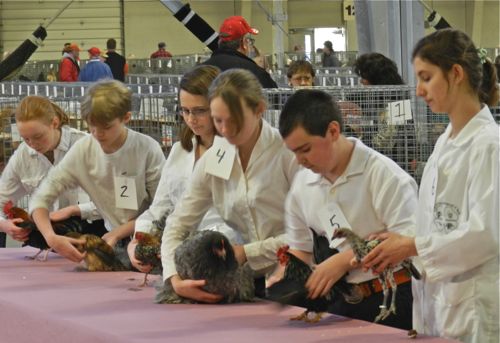 and little.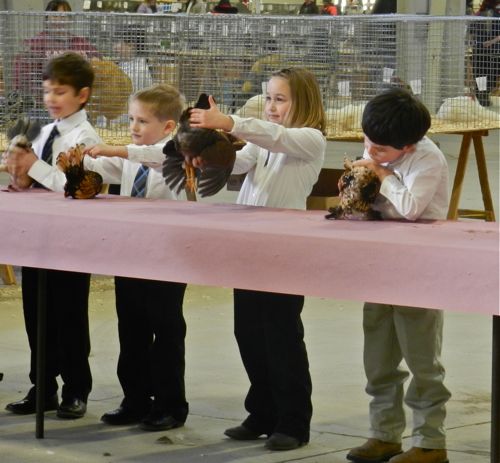 There are kids walking around, holding chickens. This rooster fell asleep snuggled in his boy's arms.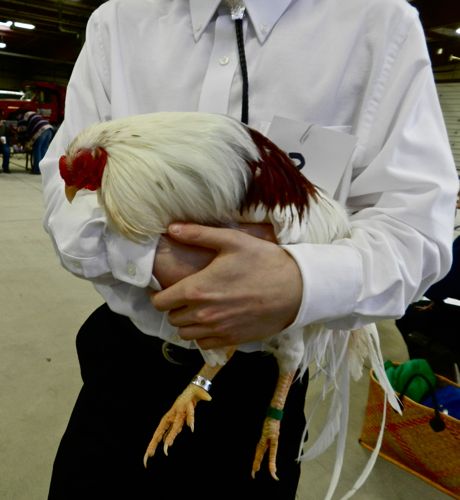 And this boy came to meet me and have his book signed!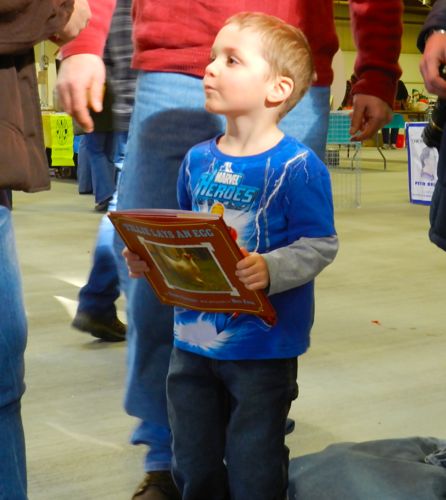 I met up with friends that I know through blogging. It was good to chat in person. But my favorite conversation of the day was with this goose. He had a lot to say.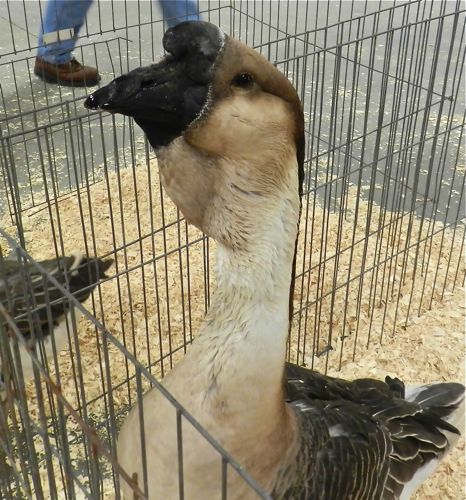 It was a very good day.