This pumpkin has cheered up the front door since mid-October.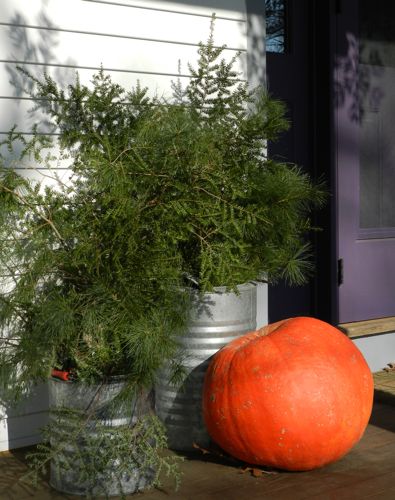 But it's now a frozen mass of orange, and the first day above freezing it will turn into a rotten mess. So, it's time to feed it to the girls!
First I had to get it into a wheelbarrow. I think it weighs about fifty pounds, but it felt like more than that, and is was too big to get my arms around. I'm glad no one videoed me maneuvering it into the wheelbarrow. Next, I took my Japanese pruning saw to it. Philomena spied it from across the lawn and came running to check things out.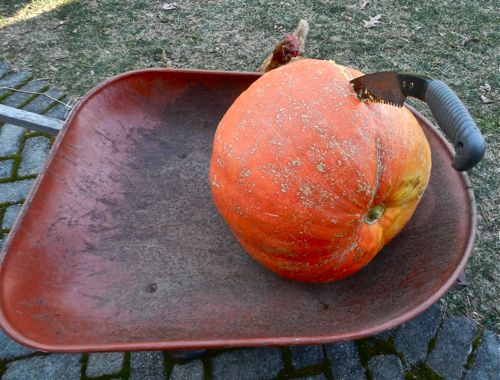 I put half into the Gem's yard. I wasn't surprised that the Speckled Sussex were the first over. They're curious birds and not at all shy about new things.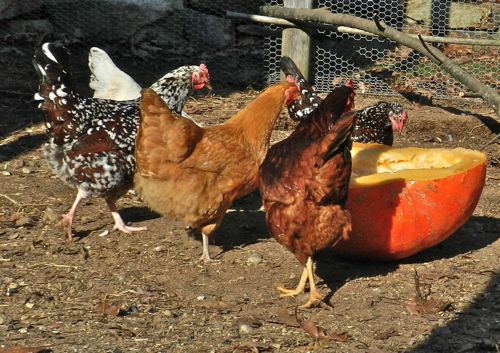 The old girls have seen many pumpkins, but none this big! They scarf down the seeds first.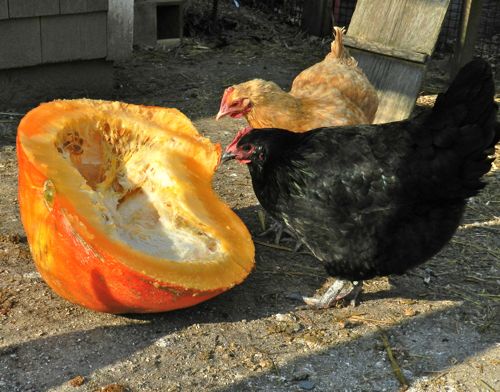 But the animal who likes pumpkin the most is Candy. You'll see her, over the next few days, gnawing on the rind.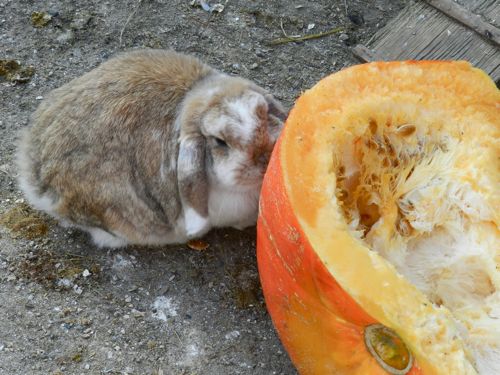 The egg yolks, in the next week, will be as bright orange as the pumpkin. There will be some cheerful-looking breakfasts here.