If you've had hens for more than, oh, say two days, you start to accumulate chicken tschotskes (a Yiddish word for useless decorative stuff.) I admit it, I have hen-themed items, but try limit the display so you don't think OMG, Chickens! when you first walk through the door.
I do have a collection of egg cups. An egg cup is a little stand used to serve a soft-boiled egg. The nice thing about egg cups is they can be tucked into a cabinet.
Here in America, egg cups have fallen out of favor. When was the last time you saw a soft-boiled egg on a restaurant menu or even made one for breakfast for yourself? It's something to start eating again. Quite healthy. No butter, no fattening omelet fillings. Just the egg and maybe dry toast "soldiers" (toast cut into sticks for dipping into the egg.)
If you start eating soft-boiled eggs, you have an excuse to buy these: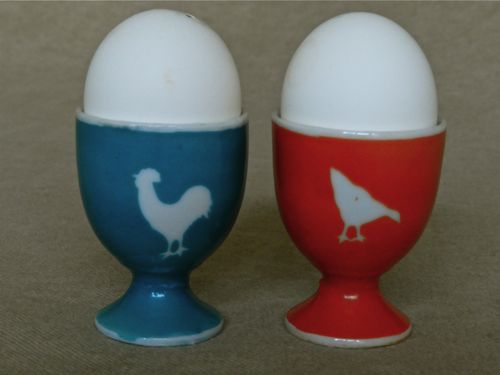 or this charmer: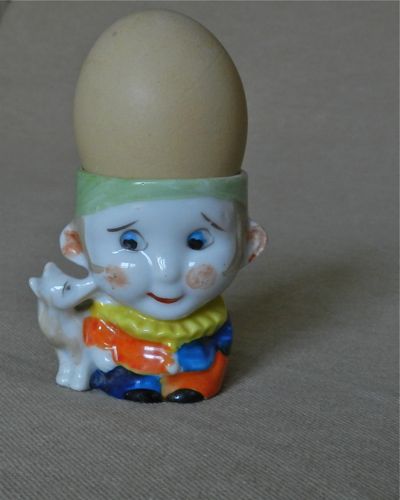 Look at these shapes and colors: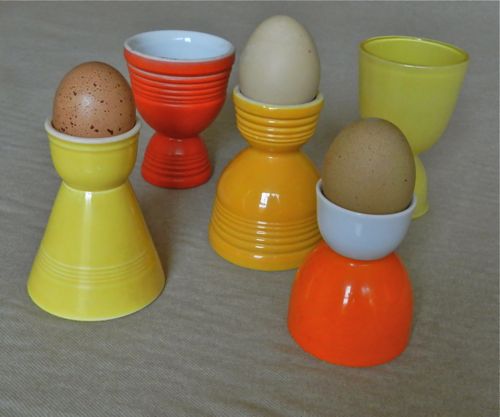 Still not convinced that you want to eat soft-boiled eggs just to collect egg cups? In the 1930s, double egg cups became popular. Hard-cooked eggs were chopped, seasoned with salt and pepper and served in these larger dishes. The trend lasted into the 50s when these Atomic Era cups were made.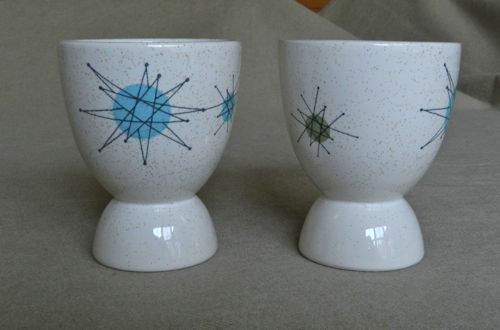 If you don't want to go searching on eBay and at flea markets for the vintage ones, you can always buy a simple white cup. But then you might want to get an egg cozy to keep your breakfast warm while the toast cooks.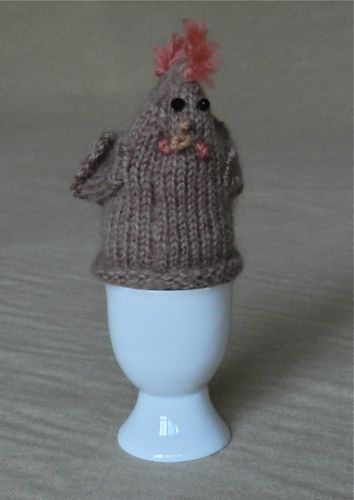 (Thank you to my friend Wendy for sending me this little egg "hat.")