We were without power for 24 hours, which wasn't very long, considering how damaging the storm was and how many nearby communities were walloped far harder than us. In any event, my son and I, and dogs, (my husband has a knack for being out of town during severe weather) hunkered down in front of the fireplace. By the time the lights came on there was a nice pile of ashes in the hearth.
After the storm passed, I inspected the damage. All of the animals were fine, and inside the barns it was dry and comfy. But the chickens' pens had became a soggy, slippery mess. It'll be days or longer before there's a nice pile of dirt to dust bathe in. Dust bathing is essential for their health. It's what keeps the lice at bay and keeps their feathers in fine form. The ashes were just what the hens needed. So, I divided them between two kitty litter boxes and added an equal amount of DE (food grade diatomaceous earth).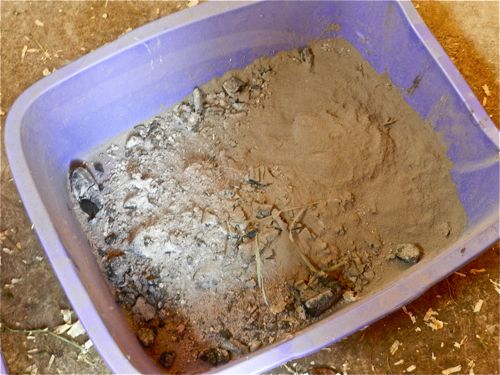 I then stirred in coarse sand (leftover from installing the goat patio). I put one of the boxes in the HenCam flock's run. Candy, of course, laid claim to it.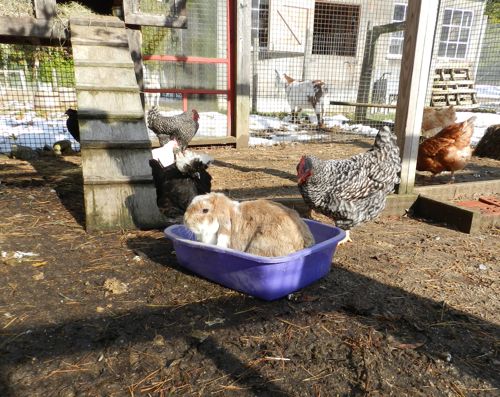 I shooed her out and the hens took their turns. Agnes was practically upside-down with enthusiasm.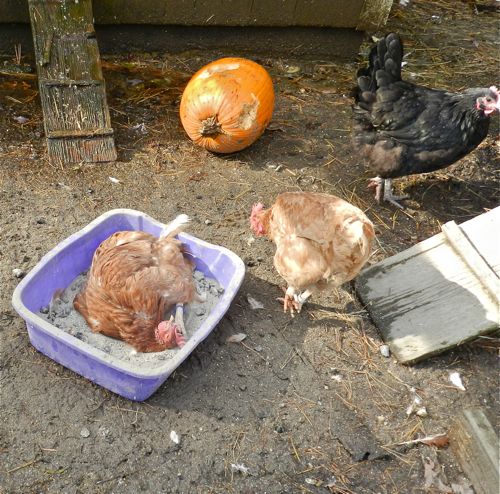 The Gems were not so sure what to do with the purple box. The girls stared and glared, walked through and pecked at it. Eating dirt and ashes is fine. In fact, bits of coarse sand are good for their gizzards. Watch a hen dust bathe and you'll see that they eat dirt as they groom.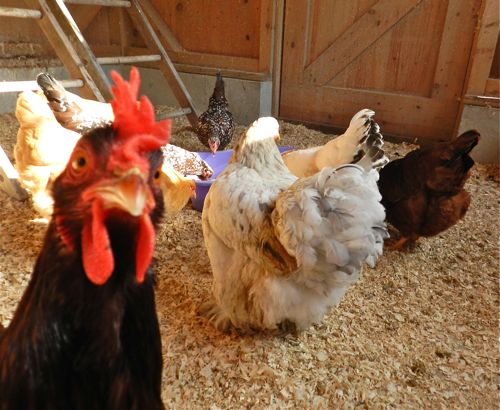 I haven't seen a Gem dust bathe yet, but I'm sure they'll figure it out soon.