The light dusting of snow turned into a storm. It rained for a few hours, and then temperatures dropped and the snow began to fall. And fall. All of Saturday night it came down. Parts west and south and north of us saw major accumulation, but we got only a few inches. Still, it was heavy and wet and I was surprised that the power didn't go out. But then it did, right around 6:30 am on Sunday when I got out of bed and saw this: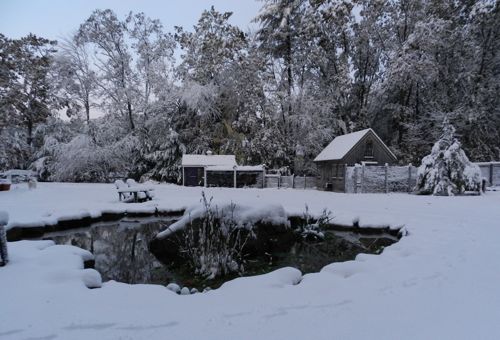 What made this storm so damaging was that the leaves are still on the trees. Weighted down with snow, branches broke and downed power lines and blocked roads. It's so unusual to see snow on trees still blazing with autumn color.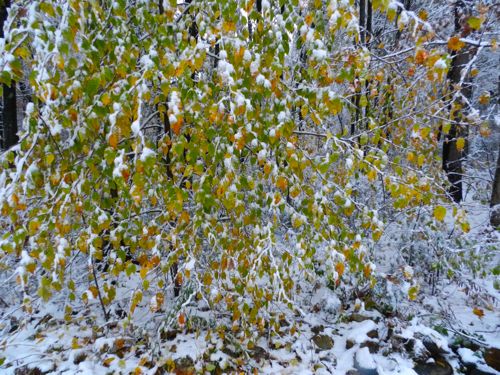 This five-trunk maple is in my front yard. It went unscathed.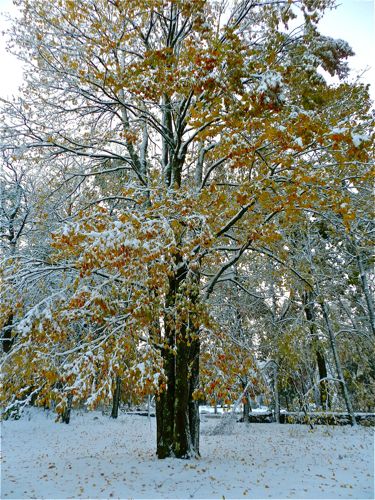 Two big branches did come down near, but not on, the house. The road looked like this: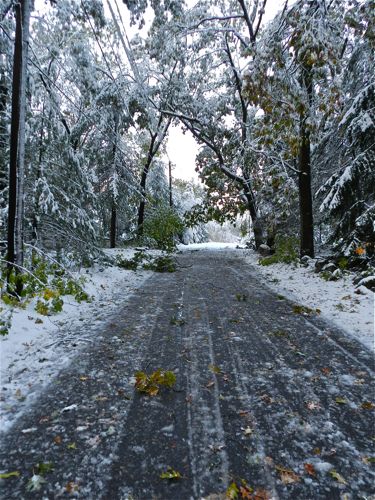 The goats are not fond of getting their feet wet.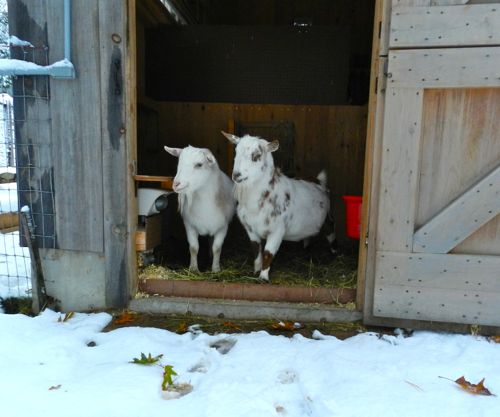 Caper was the first to step out. After all, there were freshly downed leaves to eat.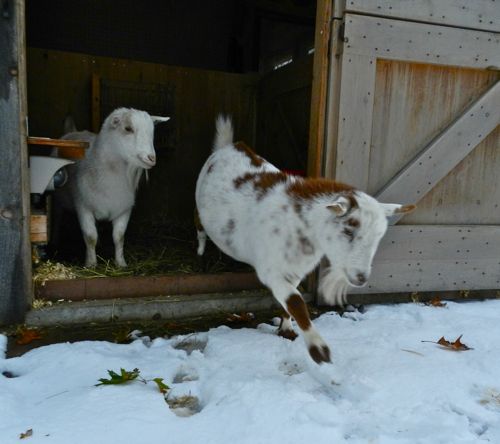 The Gems, new to snow, took a look out, and then went back in, where I had supplied them with a pumpkin to keep them distracted.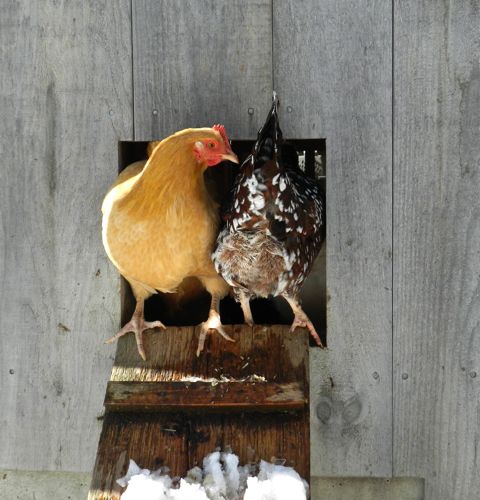 As always, Scooter knew what to do.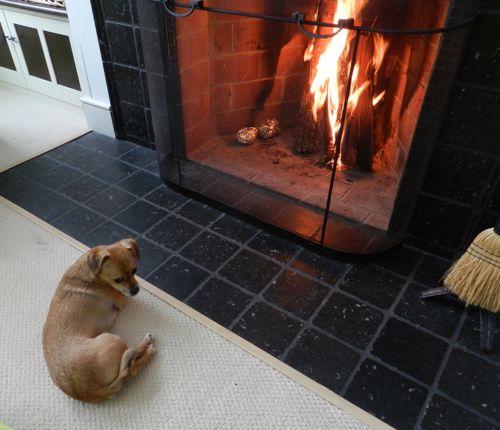 NStar, our power company, worked through the night and I was surprised to wake up to restored electric service. They did an impressive job! I'm about to go out and try to clear out those huge downed branches. I think part of one will make a nice outside roost for the Gems.