I recently visited an elementary school library in southern California filled with second graders. They were already avid watchers of HenCam and had read Tillie Lays an Egg. With the use of an iPad and Skype, I took them on a tour of my backyard. They asked really good questions, like "how big is the Beast?" She cooperated by swimming right up to the camera. I showed them eggs in the nesting boxes and where the chickens sleep.
This week, I got a packet in the mail which had me grinning from ear to ear. This is why I do what I do.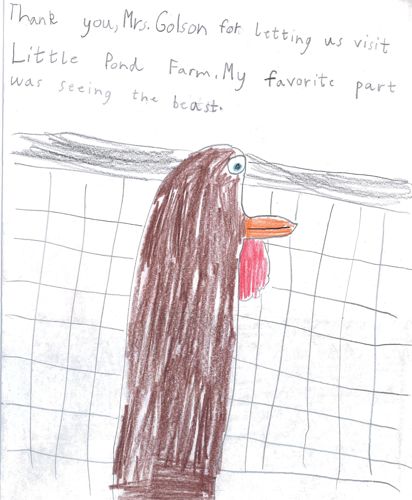 I learned that the Beast might be a shark.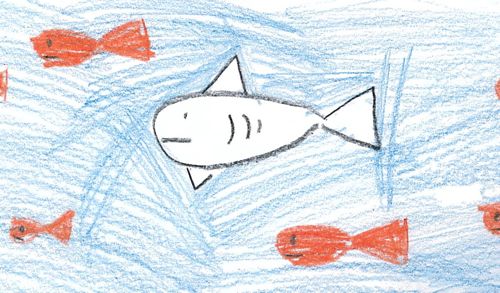 Or maybe she sneaks out in her top hat and goes dancing.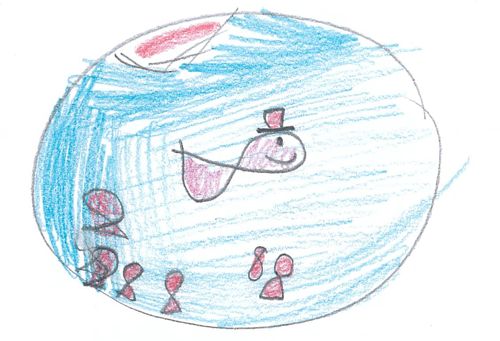 Candy, who gave a nose-twitching, face-the-camera performance, was a favorite.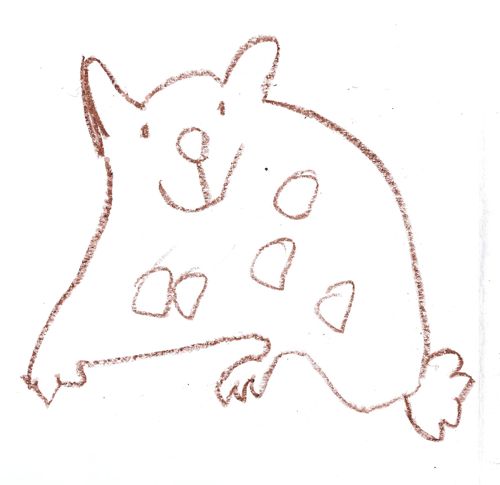 Of course, "Tillie" (played by the actress Betsy) was the inspiration for many of the artists.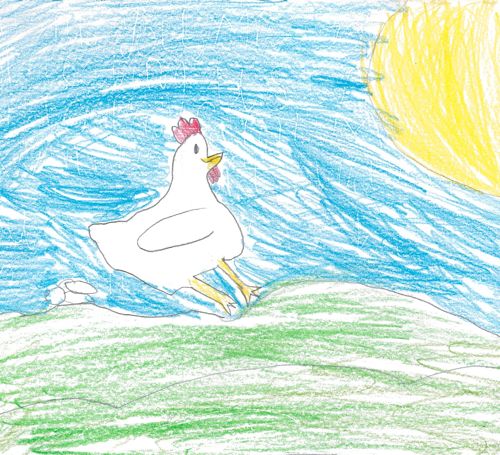 But, I have to say, that this letter was my favorite.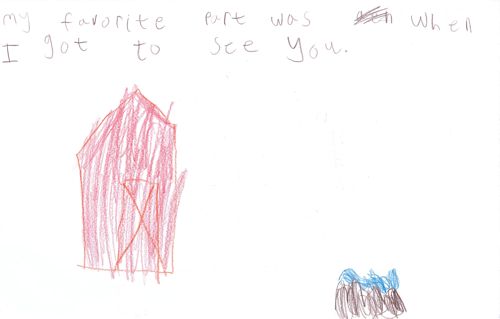 Not much of a picture, but I am touched by the words.
I'm hoping to visit this same school in the winter, when the snow is up to my knees. These southern-Cal kids have never seen snow. I can't wait to see what they draw after our next tour of my backyard!