Old hen. Buffy is six. She hasn't laid an egg for years.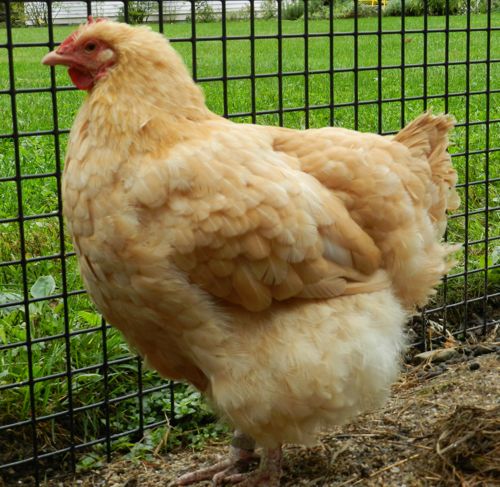 Young hen. Amber is a Buff Orpington, Svelte compared to Buffy. She's yet to lay an egg. Soon.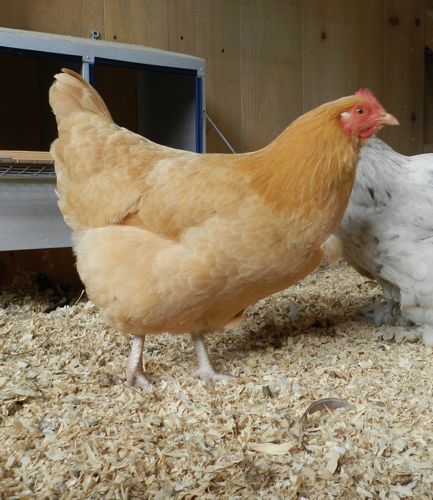 Old feet. Edwina's feet are gnarly, scaly, and thick. The toes are too long. But at seven she's still standing.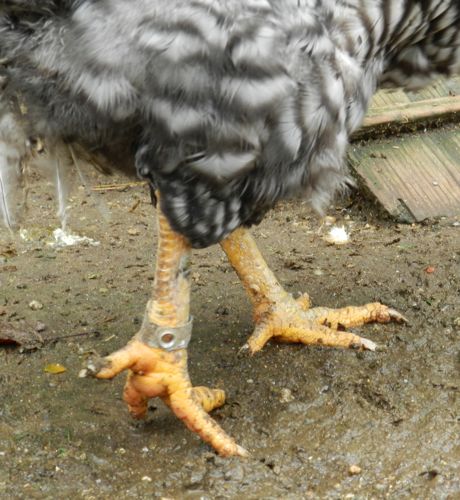 Young feet. Garnet's legs are lean and smooth.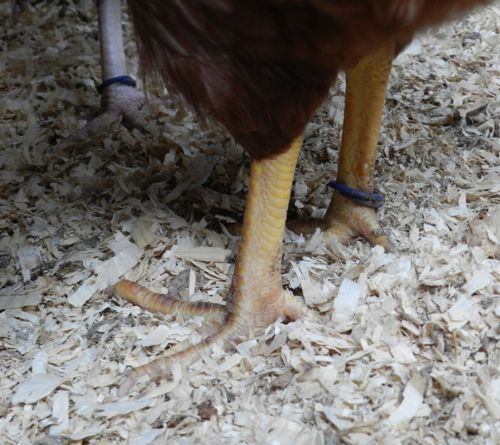 Old bottom. Philomena laid an egg today. Her energy goes into making eggs, not feathers.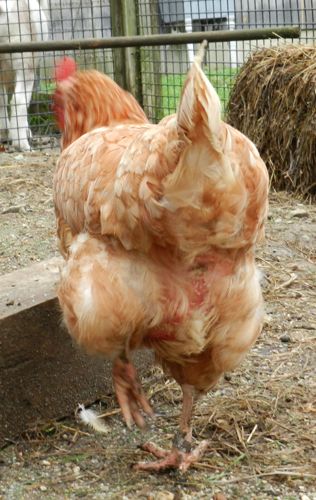 Young bottom. Topaz has a pullet's fluffy butt.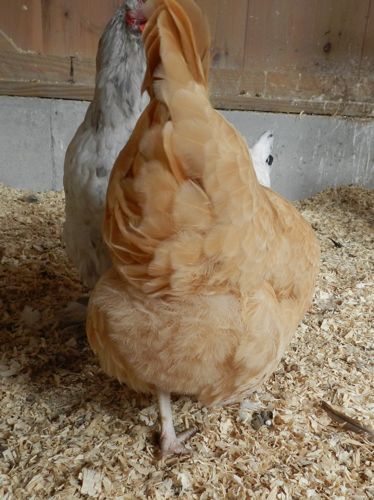 Old face. Edwina's comb is thick and her wattles are pendulous and uneven. She's seen weather, and pecking orders come and go.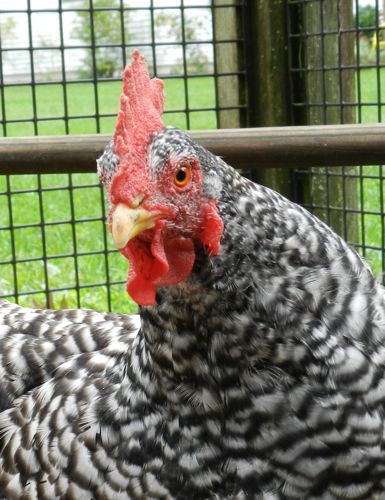 Opal's new face. She hasn't seen much, not yet.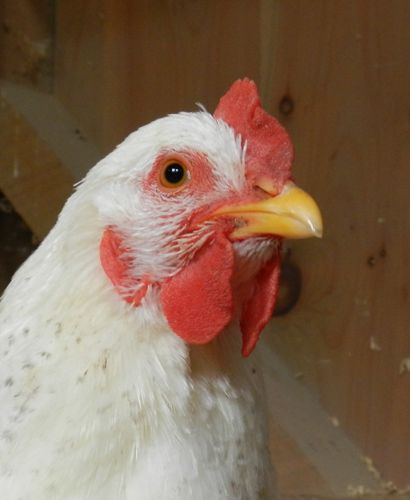 Old hen's egg.  It's thin and rough-shelled, and light in color. Pullet's egg. It's small, smooth, thick-shelled and deeply pigmented.
Both are good.