Look at that huge bird on the barn's roof.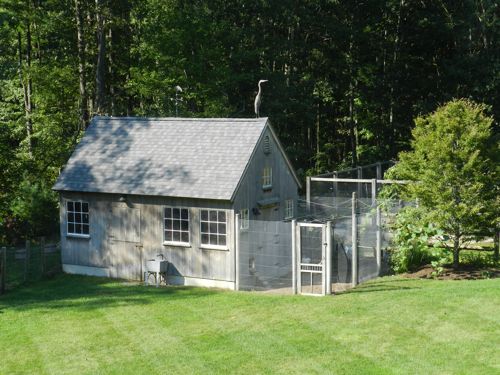 It's a Great Blue Heron, and the Gems are terrified. Over the last week, at various times during the day, I've found the hens huddled inside the barn. When I do, I know why. This bird certainly looks big enough to eat a chicken, doesn't it?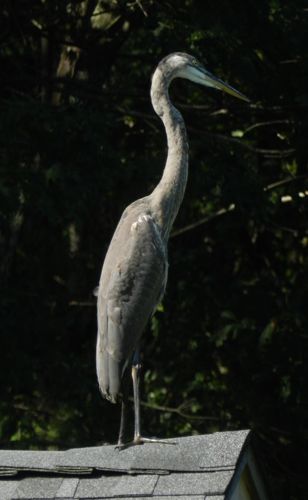 But, it's not into things with feathers. It wants my fish. So far, the Beast, savvy koi that she is, has escaped that lethal bill. Some of the smaller goldfish have not.
Lily is doing what she can to keep the heron out of the yard. She's fast. The heron is slow to take off. It had better watch out.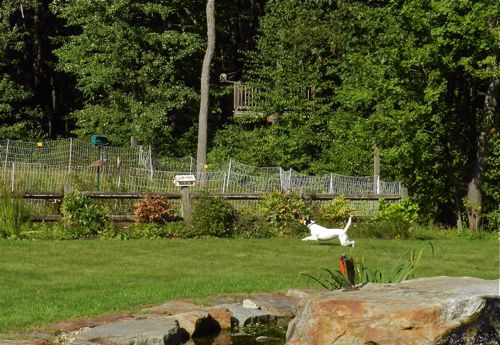 Good dog, Lily.