The first snowfall around here usually occurs right around my birthday mid-November. This year it came last night. Rain changed to snow, which turned into a crunchy crust this morning. We don't often see snow when the trees are still clothed in their orange attire.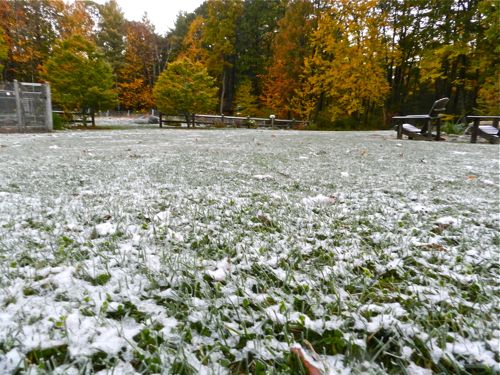 The steps were pretty but dangerously icy. The freezing temperatures will soften up these pumpkins. It's time to put them in with the hens before they rot on the deck.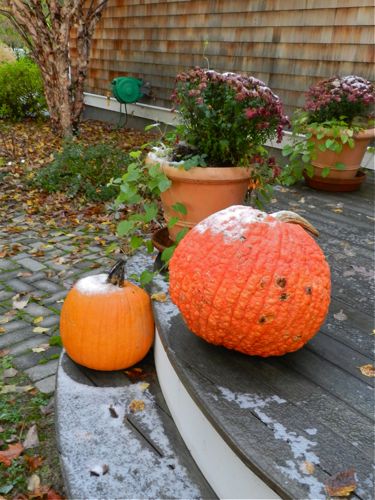 We knew that bad weather was on its way, so Steve went out in the dark last night and attached the winter siding onto Candy's hutch. It keeps the snow from blowing into her house.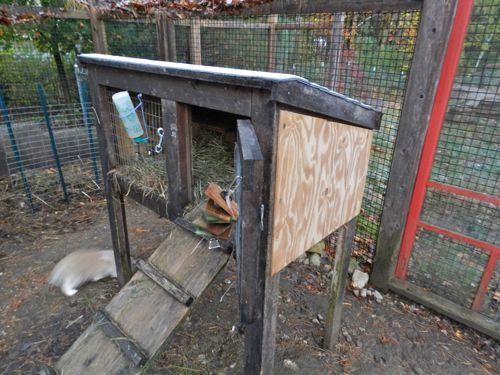 I put the waterer on the heating pad.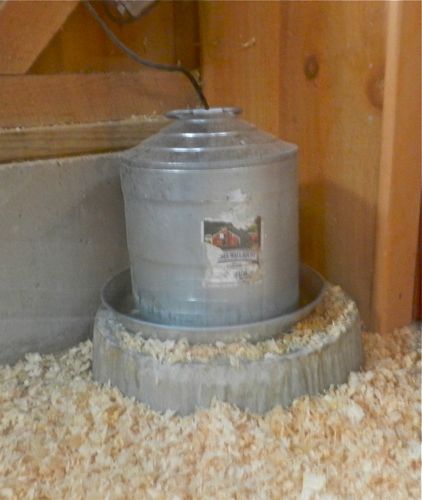 The snow didn't last long. By mid-morning it sparkled in bright sunshine. Chickens can't resist shiny things. They've been pecking at the icy clusters as if they're delicious treats. It'll probably give them the runs.
The only one who isn't up and enjoying this early taste of winter is Scooter. He says that he's not budging off of his bed until summer returns.