From my teenage years and into my adult life I was a person with a hearing loss. By the time I reached 50 I was severely hard of hearing, which means that even with hearing aids I heard a limited range of sounds. I wasn't deaf, but what I heard lacked clarity. My hearing loss was progressive and over time I didn't realize what I was missing. Of course, I knew that I couldn't hear conversation around the dinner table, or bells, or the television. But, what I didn't realize was how many everyday things make their own individual, distinct sounds.
In December of last year I received a cochlear implant and it was an immediate success. I heard voices with clarity. I heard people behind me. I could have a conversation in the car. My hearing continues to improve. My brain continues to process the sounds that surround me. The brain is a gate-keeper. The sounds are there, but the gray matter is deciding what inputs I hear. Compounding this challenge of decoding my world is the fact that I have no idea where sounds are coming from. It's like wearing headphones.
The other day I walked out to the barn and stopped in my tracks. There was a ticking, metallic noise. What could it be? It was this: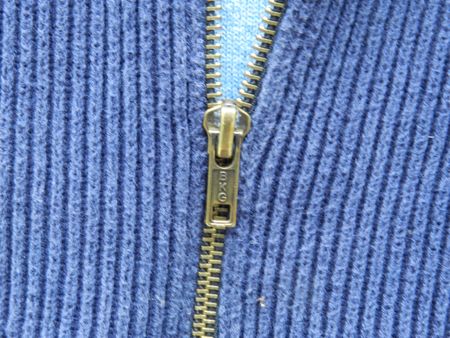 But wait, there was a louder, squeaking, grating, sound. I stopped again. It stopped. I continued on. The sound was coming from this: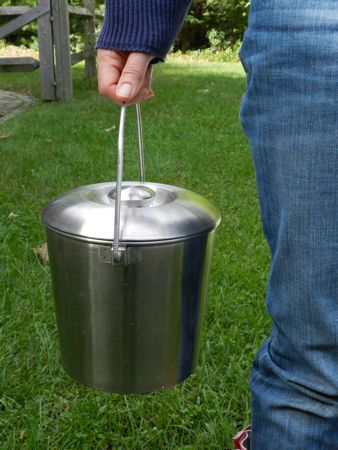 Do people oil their compost bucket handles?
I got to the barn and heard a rapid pat-pat-pat. Not metallic. I looked around. What could it be?
Goat berries dropping on concrete.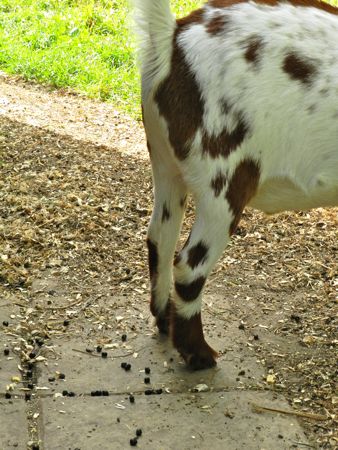 I love that sound.