Soon after I met Steve, I said I'd move in with him if I could get a dog.
Nineteen years ago today we married.
When we said our vows, we already had the dog. Steve didn't yet know about the chickens and rabbits and more dogs that I'd bring into our lives. Honestly, I didn't either. It wasn't like I I'd had it all planned out.
When you marry you say "I do". Not "okay" or "I swear". You say do. It's an active verb. It implies continual effort and evolution. Sometimes in the process of that doing, a couple realizes that they have incompatible views of how they want to live. And sometimes a life is crafted that is just the right life for both of you.
Not too long ago Steve said, "I love you." Being the sort of person who never makes anything easy, I didn't just accept it. I asked "why?" (I like thought and meaning behind all words, even sweet nothings.) Steve mulled it over for a moment and said, "because you have goats." No doubt at all, I married the right man.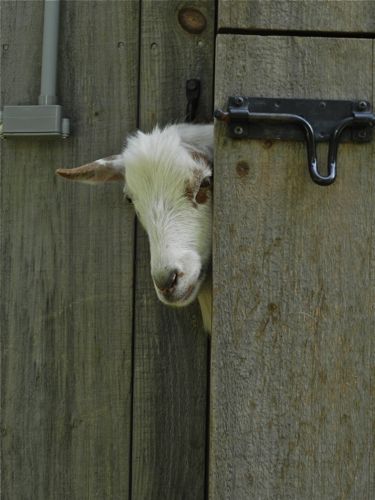 "Really, we're no trouble at all."