This is the third day of rain. For the last two days there's been an intermittent mild drizzle. I was able to pick tomatoes, the chickens were in and out and in and out, and Lily chased squirrels.
But today it is dark and pouring. The pond is near to over-flowing. The fish don't mind a bit, in fact they seem to enjoy exploring new areas.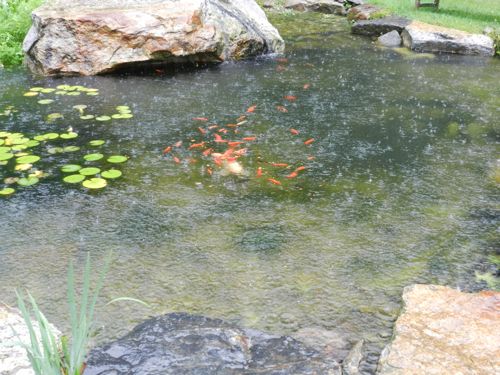 Candy is not so happy. Getting her furry feet wet annoys her to no end. By the way, note the toy with the bell hanging on her door. Candy knows how to use it and will ring it to get attention and tell us that her food bowl is empty. Also, note Twinkydink under the hutch. She did have to walk through the rain to get there, but it's a dry spot out of the hubbub of the coop.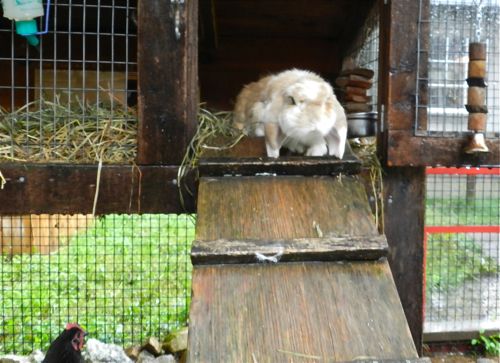 Inside the HenCam coop, the hens are eating and milling about. Often the Polish don't have the sense to get in out of the rain, but today it's bad enough that both Siouxsie and Tina are indoors. Siouxsie looks like a poster child for the expression, "mad as a wet hen", but that's how she always looks.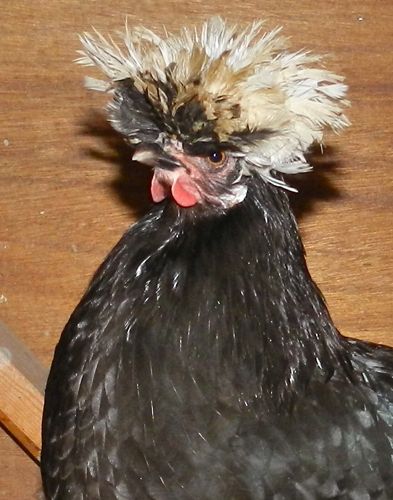 The Gems are dry and have plenty of room indoors. Perhaps boredom will induce one to lay an egg today?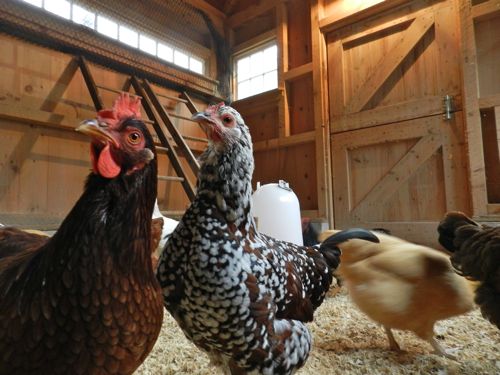 Goats hate to get wet. Absolutely loathe it. So, I didn't open their door this morning, and I gave them some extra hay. It'll be gone soon, and I can't keep giving them more. Goats do overeat. I'll go out later and give them a few green beans, which is a good use of the big and starchy haricot vert that hide in the garden and can only be found when they are inedible for human consumption.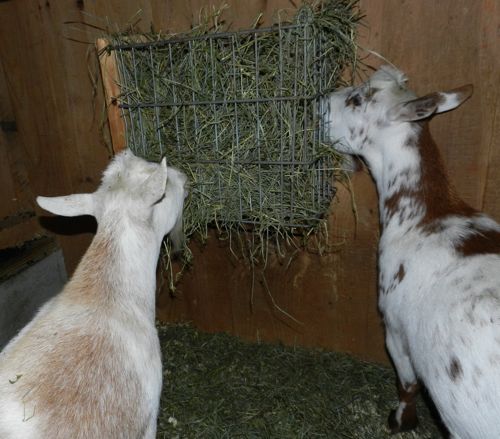 Of all of the animals, one knows best what to do on a rainy day.
Scooter refuses to get out of bed.